Wining & Dining Archive
Yats Wine Cellars holds wine tasting seminar on food and wine pairing in Makati, Manila on Saturday ...
For a long time, Philippines food and wine lovers were given the impression that Pinoy food does not...
A lot of visitors ask me about buying steaks so I thought I would start putting together some tips o...
If you feed cows grass, does the beef taste better? By Mark SchatzkerPosted Wednesday, Nov. 1, 2006,...
Among our cow meat, we have ribs, and then we also have rib steaks. What are those? I waited to cook...
I wanted to call this post โ€œClassic Steak House Grillingโ€ or better yet โ€œVintage Steak House G...
Steak is a continental dish enjoyed by people all over the world. It is a piece from a bigger portio...
Diet trends come and go — this month it's low-fat that's taking a beating — ...
Question: I'm new at grilling and love a thick juicy filet mignon. What's the secret? Ju...
A man should know his meat. We can help. We tell you everything you need to know on steak types, gra...
Search
Contact Clark Philippines
Politics & Opinion
Promote Your Business
Recent News & Press Releases
Flight Schedules
Diosdado Macapagal International Airport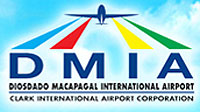 Check flight schedules to and from Clark Freeport
here
Exchange Rate
<!-Currency Converter widget - HTML code - fx-rate.net -->
   Philippine Peso Exchange Rate
<!-end of code-->
Clark Pampanga Weather
<!-Weather in Angeles City, Philippines on your site - HTML code - weatherforecastmap.com -- ><!-end of code-->