This Philippines Clark Restaurant is well regarded by Manila food and wine lovers as a gourmet culinary holiday destination north of Manila. Frequent travelers visiting Pampanga Angeles City and Clark Freeport have grown to expect something special from fine dining Yats Restaurant located inside Mimosa golf and casino estate in Clark.



What will the top restaurant in Clark Philippines do for another encore?



Although there are plenty of good restaurants in Manila as well as a growing number of gastro pubs mostly in the Fort Bonifacio Global city and Makati areas, food and wine lovers travel out of town north of Manila to wine and dine in Clark Air Base which is now called Clark Freeport Zone of Pampanga.
The journey to Clark is no more than 90 minutes and it is all highway, no city driving. Clark offers more than just peace and quiet. This city north of Manila is now regarded as the best place to wine and dine outside of Manila. Here food and wine lovers from Manila can wine and dine at some of the best restaurants in Philippines, like the fine dining Yats Restaurant in Clark Philippines.
Pampanga has long been lauded by Philippines food critics for its provincial cuisine involving exotic ingredients and bold cooking methods. It was not until recent years that tourists and Manila food and wine lovers traveling north to spend their holidays in Pampanga that visitors to Angeles City, Subic and Clark discovered that there were great restaurants in Clark Pampanga that offered a really special dining experience.
One Clark restaurant stands out among the elite and famous restaurants in Pampanga, Angeles City and Clark airfield. It is Yats Restaurant and Wine Lounge which has long been regarded by Manila wine lovers as the restaurant in the Philippines that offers the best restaurant wine list. And this fine dining restaurant in Clark Air Base serves up world-class cuisine that is as impressive as the restaurant's award-winning wine list. Yats Restaurant frequently appears on the top of the list of fine restaurants in Clark Philippines.


Ranked as the top restaurant in Pampanga, Yats Restaurant and Wine Lounge not only offers good food, excellent wine selection and attentive service, it is also one of the restaurants in Pampanga that is great for group dinners, business entertaining and celebrating birthdays and anniversaries also. Semi-private and private rooms are available for groups of 5 to 50 here in this fine dining restaurant in Clark. No wonder business travelers frequently hold business dinners as well as sales and corporate meetings in this famous restaurant in Clark Philippines.





Coming up on Friday 14th December, 2012 is a special public wine tasting event organized jointly by the biggest wine shop in Pampanga called Clark Wine Center and Yats Restaurant. This wine tasting event is the first of its kind in Pampanga. It is a tasting not just of fine wine but the pairing of food with wine, a subject that has intrigued food and wine lovers in the Philippines.
This Pampanga wine tasting event will be held in the gastro pub called The London Pub also located in Mimosa golf and casino estate in Clark Philippines. The tasting of food-and-wine pairing will feature the fine wine of Spain paired with Spanish cuisine. Four flights of pairing will be served during the evening of 14th December, 2012 in this family resto bar in Clark. Wines to be tasted in this wine tasting event include Cava sparkling wine, red wine from La Mancha which is the largest wine producing region in the world, the Crianza style of the famous Rioja region and the lesser known but highly regarded wines from Bierzo made from the wine grape called Mencia.



FOR DETAILS ABOUT THIS UPCOMING WINE TASTING EVENT IN CLARK PAMPANGA
Please click here for details concerning this wine tasting event featuring the pairing of Spanish wine and food.


RESERVATIONS AND INQUIRIES
Please click here to contact Yats Restaurant for inquiries or reservations.

Yats Restaurant and Wine Lounge
Mimosa Drive past Holiday Inn, Mimosa Leisure Estate,
Clark Freeport Zone, Pampanga, Philippines 2023
Tel: (045) 599-5600 0922-870-5194 0917-520-4401 Lito or Cosh
Manila Sales Office
3003C East Tower, Phil Stock Exchange Center,
Exchange Rd Ortigas Metro Manila, Philippines 1605
Tel: (632) 637-5019 0917-520-4393 0926-686-5955 Rea, Gerlyn or Chay


Email: Manager@YatsRestaurant.com


The culinary team of this popular restaurant in Clark Philippines sets this fine dining restaurant apart from all the other resto bars, bistro, gastro pubs and restaurants in Manila, Angeles City, Subic and Clark Pampanga. Voted as the top rated restaurant in Clark Philippines, Yats Restaurant has won recognition among food and wine lovers from Manila as well as tourists staying in Angeles City, Subic and Clark Pampanga, as the best place to eat in Pampanga. The philosophy of the owners of this Clark restaurant dictates that prices for an excellent meal at a fine dining restaurant need not be exorbitant. Guests dining out in Clark Air Base pay for quality and not the hype or the reputation when they wine and dine at this restaurant in Clark Pampanga. At the end of the day regular guests of this top rated restaurant in Clark and tourists visiting Philippines Clark Airfield for golf and holidays find this Philippines Clark restaurant to be one of the best places to dine out even with families.
Located inside Mimosa Leisure Estate, a well known golf and casino leisure park centrally situated inside Pampanga Clark Freeport Zone , this Philippines Clark restaurant offers a sense of tranquility. Dining in this Clark restaurant is relaxed and comfortable, not stiff and restrained. This Clark restaurant is surprisingly child-friendly. Many tourists and local residents of Angeles City, Subic and Tarlac bring their families to eat at this restaurant in Clark. Many also attend one of the regular wine tasting events held in this fine dining restaurant also.
Yats Restaurant is one of the restaurants in Clark Air Base that is well known to residents of Angeles City, Subic, Manila, Tarlac and Clark Philippines as a good place to eat in Pampanga. Recently, event organizers and corporate planning departments have discovered that this famous restaurant in Clark Pampanga is also a very good venue for group dinners and corporate functions, not to mention parties and celebrations for other special occasions outside of Manila in North Luzon.
Private dinners can be accommodated in this famous restaurant located in Mimosa, at the heart of Pampanga Clark Freeport. Private rooms suitable for 4 to 24 can be reserved in advance at this impressive restaurant in Pampanga for company and personal functions and events in Clark. This fine dining restaurant in Pampanga is a very popular event venue for small wedding receptions, social events, company board meetings and annual parties. Even companies from Manila travel to Pampanga to hold their functions and events in this well known fine dining restaurant in Pampanga.
Each year, world leading wine and dining magazine called Wine Spectator gives out a special award to restaurants offering the best wine selections. The Best of Awards of Excellence is given out to 800 of the best restaurants worldwide. Here in the Philippines, Yats Restaurant and Wine Bar is the only one to receive this prestigious international award. This restaurant in Clark Pampanga is already well known as one of the best restaurants in the Philippines. With this award, this fine dining establishment puts Philippines, Clark Pampanga on the map of the international dining scene.
Restaurant wine lists are judged not for the number of impressive big names on the wine list but more on how interesting the wine selection is for the dining guests. Breadth of selection covering all the major wine producing regions of the world is an important aspect of a restaurant wine list and so is the depth of vintages offered. Yats Restaurant has long been recognized internationally as one of the best places to wine and dine for wine lovers and those who are used to world class gourmet dining. Winning this international restaurant award places the Philippines on the map of international travelers who are accustomed to fine dining at a world-class level. The famous restaurant wine list of this top rated restaurant in Clark Pampanga serves as an icon in the Philippines for international wine lovers coming over to visit the Philippines on business or leisure.
Getting to this fine dining restaurant of Angeles City Clark Freeport Zone Pampanga Philippines
How to get to this fine-dining restaurant in Clark Philippines? Once you get to Clark Freeport, go straight until you hit Mimosa. After you enter Mimosa, stay on the left on Mimosa Drive, go past the Holiday Inn and Yats Restaurant (green top, independent 1-storey structure) is on your left. Just past the Yats Restaurant is the London Pub.







Yats Leisure Philippines is a Hong Kong based company which owns and operates several establishments in Clark Pampanga. For more information about Yats, please log on to http://www.YatsLeisure.com


Wine lovers and visitors looking for a good wine shop to pick up a few bottles of fine vintage wines for dinner at one of the of the good places to eat in Pampanga or to bring home to Manila from Angeles City, Subic, Pampanga, Clark Philippines might want to check out the famous wine shop of Yats Wine Cellars called Clark Wine Center. Log on to
www.ClarkWineCenter.com
Wine enthusiasts who are interested to find out more about wine, stayed current on news about wine as well as other related food and beverage topics, may want to log on to this popular wine web site:
www.YatsWineCellars.com
You may click here to contact Yats Wine Cellars for inquiries and orders
FACEBOOK:
Click here to sign up to be a friend of Yats Wine Cellars to keep abreast of what's happening in the wine scene in Philippines.
Besides good and impressive restaurants to wine and dine near Manila, Subic or in Angeles City Pampanga, Clark Philippines, those requiring assistance for hotel and resort bookings in Clark, Pampanga, Philippines may log on to http://www.HotelClarkPhilippines.com for more information and reservations.

Clark Pampanga is not only frequently visited for its good restaurants and fine dining establishments, it is also a highly recommended wedding destination especially for couples looking for outdoor garden reception venues and beach weddings. For assistance and information on wedding venues and how to organize a wedding reception, log on to http://www.PhilippinesWeddingVenue.com
Those visitors who plan to relax and unwind in Angeles City, Subic, Pampanga, Clark Philippines might make an effort to book a room at the famous beach and lake resort Clearwater Resort & Country Club. This famous hotel in Clark Pampanga is frequently visited by families with children looking for a good place in Clark to see, a good holiday destination for the family to relax and unwind in the beautiful outdoor facilities. For more information, log on to www.ClearwaterPhilippines.com
For information about working, living, doing business or finding a job in the Philippines, log on to http://www.yilp.com






---
If this article about Clark is useful to you,
please click here to contact us
to tell us what more you wish to know about this article or Clark Philippines, which can be something about Clark investment, about Clark resorts, about Clark Swimming and Leisure or simply general news about Clark.
---
Please send questions to
Editor@ClarkPhilippines.com
. Leave your name, email address, contact numbers and we will get back to you as soon as possible. Information received will not be disclosed.
---
Random
Search
Contact Clark Philippines
Politics & Opinion
Promote Your Business
Recent News & Press Releases
Flight Schedules
Diosdado Macapagal International Airport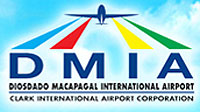 Check flight schedules to and from Clark Freeport
here
Exchange Rate
<!-Currency Converter widget - HTML code - fx-rate.net -->
   Philippine Peso Exchange Rate
<!-end of code-->
Clark Pampanga Weather
<!-Weather in Angeles City, Philippines on your site - HTML code - weatherforecastmap.com -- ><!-end of code-->