Date:Β  10th November, 2010 from Clearwater Resort Hotel Clark Philippines
Kayaking is a great outdoor adventure sport that many are opting to learn and practice. It is also being considered as a great sport as well as a great medium of recreation, that involves a great deal of physical activity. It is also an environmental friendly sport as it does not involve the usage or wastage of any kind of natural resources. What's even better, is that people of all ages can learn and enjoy kayaking. It can be enjoyed by those who want to experience some thrill or even those who want to enjoy the serenity and beauty of nature. But, before venturing into kayaking, you need to be trained adequately for the skills and some kayaking tips and tricks, that can be used to make kayaking easier, safer and more enjoyable.
Kayaking Tips for Beginners
Before you get started with kayaking, you must acquaint yourself with the types of kayaking and the types of kayaks as well. For beginners, whitewater kayaking would be the best to start with. It would give you a lot of scope for initial learning and practice. Begin with finding a guide for yourself, who can teach you how to go about kayaking initially. The guide will also help you monitor the tides, weather and the currents. If you plan to do without a guide, make sure you have at least one experienced person with you. Familiarize yourself with the kayaking gear and how to put it on, before you really start kayaking. The best option would be to get yourself enrolled at a kayaking school that will train you with the kayaking basics and will also provide you with all the essential beginner kayaking tips.
Tips for Kayaking
Following are some essential kayaking tips, that should be always followed while kayaking. These tips are all inclusive of sea kayaking tips, river kayaking tips, whitewater kayaking tips and ocean kayaking tips.
Stretching
It is very important that you stretch yourself well each time, before you start kayaking. This is essential to maintain your your stamina and vitality while kayaking and it also helps to make your arm muscles stronger. You can also follow this when you are indulging in any other water sports, like surfing, river rafting, sailing, sport fishing, etc.
Choosing the Kayak
This is the most important aspect of kayaking, as everything depends on the kayak that you choose from the various types that are available. Make sure that you buy a kayak that best suits your requirement. Also consider the type of waters that you will kayaking in, as the kayak should be able to withstand the water currents and waves. A sea kayak is different from a whitewater kayak and the former cannot be used for whitewater kayaking. You can also build one that suits your needs. More on how to buy a kayak and how to build a kayak.
Choosing the Paddle
This is yet another important aspect of kayaking. While choosing a paddle for kayaking, consider the paddle length, shape and design of the paddle blade, material of the paddle, etc. You can also carry a spare paddle with you while kayaking. More on how to choose a kayak paddle.
Kayaking Gear
The most important kayaking gear that you will need is the 'Personal Flotation Device', that will keep you above the water in case your boat capsizes. You can buy either a type II or a type V personal flotation device, as these are lightweight, efficient and comfortable. Other kayaking gears will include the appropriate navigation tools, clothing, helmet and equipments related to the boat.
The next very important thing that you need to learn to do, is to learn how to get in and out of the kayak properly and to paddle correctly. This sure needs a lot of persistence and practice, but you will need to master the correct technique first, in order to be perfect at it. More on how to paddle a kayak.
Kayaking Safety Tips
Do not attempt to learn kayaking all by yourself. Always make sure you have an experienced person with you or at least around you, to guide you through the sport.
Make sure you purchase good quality boats, paddles and kayaking gear. Do not compromise on the quality for saving a few bucks.
Make sure you have the appropriate safety gear, like a helmet and a life jacket on, before you get into the waters for kayaking.
Check the water and weather conditions of your current location as well as your destination, before you leave for kayaking.
Wear bright colored clothing, helmet and life jackets, so that you can be spotted easily in case of any danger.
Always carry a whistle with you, to call for help in case you are alone and get stuck on the way to your destination. Also carry a spare paddle, a repair kit and a first aid kit with you.
Hope you find the above kayaking tips useful while venturing into this adventurous sport and that it turns out be an experience of a lifetime for you. Enjoy and be safe!
Unlike other hotels and resorts in Pampanga, Clearwater Resort in Clark Philippines located near Angeles City just 70 minutes from Manila offers unusual features like a large fresh-water lake accompanied by several swim spots including a small white-sand beach, small and large swimming and wading pools.Β  Popular activities in the lake include fishing, paddling a kayak and rowing a boat.Β  Others prefer to relax along the shores watching other guests enjoy the waters.
For reservations and inquiries for accommodation, amenities, events and other requirements in this hotel in Clark Philippines, please email Reservation@ClearwaterPhilippines.com
This section contains suggestions, articles, news and information pertinent to kayaks and kayaking.Β  Hopefully this will help enhance the pleasures of your stay in this hotel and resort in Pampanga Clark Freeport Zone.
Are these articles useful for enhancing your travel, leisure and vacation plans in Pampanga, Philippines?Β  Yats Leisure hopes to provide you with ample information so you can plan your trips to Subic, Angeles City, Clark Freeport Zone or other interesting locations in the North whether you are travelling from Manila or other Asian countries such as Hong Kong, Shanghai, Singapore, Malaysia or Korea.Β  The concierge of this resort hotel in Clark would be happy to assist you if you require more information on things to do with travel, leisure, accommodation, wine and dine, nightlife, event venues, team building, picnics, camping, family retreats, celebrations etc. to do with Philippines Angeles City, Clark Freeport Zone.
Popular Resort Hotel in Pampanga Angeles City Clark Philippines is a semi-private establishment located in the central business district near shopping, business, entertainment, airport and other conveniences of Philippines Clark Freeport Zone.
Source:Β  http://www.buzzle.com/articles/kayaking-tips.html

---
If this article about Clark is useful to you,
please click here to contact us
to tell us what more you wish to know about this article or Clark Philippines, which can be something about Clark investment, about Clark resorts, about Clark Swimming and Leisure or simply general news about Clark.
---
Please send questions to
Editor@ClarkPhilippines.com
. Leave your name, email address, contact numbers and we will get back to you as soon as possible. Information received will not be disclosed.
---
Random
Search
Contact Clark Philippines
Politics & Opinion
Promote Your Business
Recent News & Press Releases
Flight Schedules
Diosdado Macapagal International Airport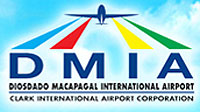 Check flight schedules to and from Clark Freeport
here
Exchange Rate
<!-Currency Converter widget - HTML code - fx-rate.net -->
   Philippine Peso Exchange Rate
<!-end of code-->
Clark Pampanga Weather
<!-Weather in Angeles City, Philippines on your site - HTML code - weatherforecastmap.com -- ><!-end of code-->