Date:Β  10th November, 2010 from Clearwater Resort Hotel Clark Philippines
More and more people are taking up kayaking as a hobby or recreational sport.
Each year, more people find the time to start kayaking, whether they do it as a sport, as a hobby, or just for fun while they're on vacation. Unlike some other recreational activities or sports, kayaking can fit the activity level that you want and can provide hours or even days of fun for entire families – or just for one person.
Kayaking originated with the Inuit people who lived in the Arctic region of North America. It is essentially a specialized type of canoeing done in a specially designed canoe. The original kayaks were made out of seal skin and wood, and were meant for only one person. Today, there are many different types of kayaks made out of several different materials. There are even kayaks that have been built for two people!
The one-person kayak has room for one person to sit inside of the boat comfortably. Then, there is usually a skirt that goes over the top to keep water out of the boat. Kayaks use a double-sided paddle instead of a regular canoe paddle, and are designed to be easily righted if flipped.
Anybody can enjoy kayaking, since the sport has so many different facets. For instance, if you're just looking for something to do for fun while you're on vacation, then you'll probably want to go kayak touring. Touring can be fun for the entire family as it is a calm, sightseeing experience. These are usually where the multi-person kayaks are used. While these kayaks are usually a little harder to maneuver, that is not as important in a location that has calm water. Plus, it's more fun to share your experience with another person!
For the more brave, there are some more extreme kayaking activities, including whitewater kayaking, sea kayaking, or even kayak racing.
Unlike other hotels and resorts in Pampanga, Clearwater Resort in Clark Philippines located near Angeles City just 70 minutes from Manila offers unusual features like a large fresh-water lake accompanied by several swim spots including a small white-sand beach, small and large swimming and wading pools.Β  Popular activities in the lake include fishing, paddling a kayak and rowing a boat.Β  Others prefer to relax along the shores watching other guests enjoy the waters.
For reservations and inquiries for accommodation, amenities, events and other requirements in this hotel in Clark Philippines, please email Reservation@ClearwaterPhilippines.com
This section contains suggestions, articles, news and information pertinent to kayaks and kayaking.Β  Hopefully this will help enhance the pleasures of your stay in this hotel and resort in Pampanga Clark Freeport Zone.
Are these articles useful for enhancing your travel, leisure and vacation plans in Pampanga, Philippines?Β  Yats Leisure hopes to provide you with ample information so you can plan your trips to Subic, Angeles City, Clark Freeport Zone or other interesting locations in the North whether you are travelling from Manila or other Asian countries such as Hong Kong, Shanghai, Singapore, Malaysia or Korea.Β  The concierge of this resort hotel in Clark would be happy to assist you if you require more information on things to do with travel, leisure, accommodation, wine and dine, nightlife, event venues, team building, picnics, camping, family retreats, celebrations etc. to do with Philippines Angeles City, Clark Freeport Zone.
Popular Resort Hotel in Pampanga Angeles City Clark Philippines is a semi-private establishment located in the central business district near shopping, business, entertainment, airport and other conveniences of Philippines Clark Freeport Zone.
Source:Β  http://www.kayakhelp.com/

---
If this article about Clark is useful to you,
please click here to contact us
to tell us what more you wish to know about this article or Clark Philippines, which can be something about Clark investment, about Clark resorts, about Clark Swimming and Leisure or simply general news about Clark.
---
Please send questions to
Editor@ClarkPhilippines.com
. Leave your name, email address, contact numbers and we will get back to you as soon as possible. Information received will not be disclosed.
---
Random
Search
Contact Clark Philippines
Politics & Opinion
Promote Your Business
Recent News & Press Releases
Flight Schedules
Diosdado Macapagal International Airport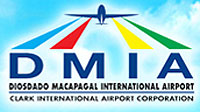 Check flight schedules to and from Clark Freeport
here
Exchange Rate
<!-Currency Converter widget - HTML code - fx-rate.net -->
   Philippine Peso Exchange Rate
<!-end of code-->
Clark Pampanga Weather
<!-Weather in Angeles City, Philippines on your site - HTML code - weatherforecastmap.com -- ><!-end of code-->