PHILIPPINES Restaurant and Wine Bar:
3rd October, 2010
Here's a checklist to help you cut down the stressful part of planning an upmarket event or formal dinner party. Whether you are planning a royal dinner or a film wrap up party, style and functionality are going to be your priorities. One of the easiest ways to save time and hassle is to work with a company that specialises in catering equipment hire. Choose a company with a proven track record and ask for a list of previous events they've worked on. This will give you an idea of the scale of work they are used to.
Catering Equipment
When planning your event, catering equipment can make or break your party. Choosing the right glassware, linen, furniture and china can be a daunting experience and it helps to know that you can choose a themed party where all these elements are put together stylishly. All you have to do is choose the right theme to suit your event.
Choosing the Correct Glassware
There is more to glassware than you think! Firstly, choosing the correct wine glasses takes a bit of knowhow and the key is to do your research. An upmarket event will in no doubt draw the attention and criticism of self proclaimed wine connoisseurs – impress them, and you have got it made.
For Red Wine:
Large bowl style glasses work well for red wine; the bigger surface area releases the fruity, spicy notes of red wine, enhancing its flavours. The Savoie Red Wine glass is a good choice for red wine and fits most table and china sets.
For White Wine:
A taller, smaller bowled glass will help keep the wine chilled while directing the crisp, light aromas of white wine to the nose and palate. The Aquataine White Wine glass is a great choice for white wine and also works as an elegant water glass. Make sure you have a look at all the many different styles available from your glassware hire company.
Champagne and Dessert Wines
A champagne flute is easy enough to choose and crystal champagne flutes are the way to go, the Stendhal Flute will lend its elegance to any china and glassware set. For sherry and port wines go for the Stendhal port glass or similar.
Furniture Hire Tips
When looking for furniture hire for your event, keep in mind its functionality, practicality and design. Choose the furniture while keeping your guests and goals of the event in mind, for a garden or park venue, garden chairs and tables with large parasols make for a festive and relaxed setting. Gas heaters are also a great party saver if the weather turns out chilly or for winter events. For a more urban, loft style event, funky padded seats make for a stylish retro feel, while adding a relaxed, yet modern ambience to the area. Getting a good chair hire company to take care of this will be a weight off your shoulders, and most furniture hire companies will be able to help with choosing the right equipment for your event.
High fashion furniture is a must if you are hosting a glamorous event, go for high back, modern and elegant chairs if you want your event to impress, and you don't have to compromise comfort with style when it comes to tables and chairs if you are using an experienced furniture hiring company.
Bar Equipment Tips
Cocktails, wine, snacks and conversation, the bar is where many of your guests will frequent during the event; it is important that the equipment here is top of the range, stylish and of course sparklingly clean. A specialist in bar equipment hire will have all the necessary items you will need, and can also offer invaluable advice on which items to choose especially when it comes to etiquette with wine and champagne serving. You don't have to be embarrassed to ask for help with choosing the right ice bucket!
China and Cutlery
Bone China is a great choice when looking at crockery hire options and is not only beautiful, but also a very strong porcelain. From Georgian Fine Bone China to cheerfully colourful cups and plates, the goal is to complement the setting and not to overpower or distract. Platinum Ring Bone China dinner plates are a favourite choice for elegant events. A new trend is the square china plates that work perfectly with sushi, the Bamboo Sushi Dinner plate is highly recommended if you're going for an Oriental theme.
Tips for Afterwards…
Make sure all the hired catering equipment and accessories are in the same condition as when you hired them, damaged or missing pieces could mean the loss of your deposit if you are using UK kitchen equipment hire companies.
Send unique Thank You notes to the people that helped make the event a success, publicists or to guests who attended.
Make use of eco-friendly and water wise methods for cleaning up after the event, most catering equipment companies offer a washing up service that is more efficient especially if you have made use of a London linen hire company.
Remember to settle all debts, whether you have to pay the catering companies, waitrons, kitchen staff or valets, make sure that everyone is paid on time as you will be sure to have a dedicated group of people to work with on your next event.
Do not publish pictures of guests without getting their consent or permission from their publicists (if they are high profile people).
A successfully wrapped up event will be your blueprint for the next one. You do need to be able to modify your way of working to suit each event.
Are these articles useful for enhancing your wine and dine experience in the Philippines.Β  Do they also help you with travel, leisure, vacation, dining out, nightlife and other leisure activities plans in Philippines?Β  Yats Restaurant hopes to provide you with ample information so you can plan your trips to Pampanga Angeles City Clark Freeport Zone whether you are travelling from Manila or other Asian countries such as Hong Kong, Shanghai, Singapore, Malaysia or Korea.
Restaurant reservations in Philippines, planning of menu, selection of wine for dinner and booking a private function and event in Angeles City Clark Freeport Zone can all be handled.Β  Yats Restaurant and Wine Bar has been regarded by many to be the premier restaurant north of Manila Philippines.Β  Its 3000-line award-winning restaurant wine list has kept many wine lovers happy dining in this restaurant in Angeles City Clark Philippines for over a decade.
Yats Restaurant and Wine Bar was built by Hong Kong-based Yats International in 2000 to provide a world-class fine dining restaurant, business meeting facilities and venues for private dinners and functions in Pampanga Angeles City Clark Freeport Zone.Β  Pampanga Angeles City Clark Philippines was selected for this restaurant because of safety, clean air, absence of traffic and proximity to Manila and Subic.
For comments, inquiries and reservations, email Restaurant@Yats-International.com or call these numbers:
(045) 599-5600 0922-870-5178 0917-520-4401Β Β  ask for Ernest or Pedro.
Getting to this fine dining restaurant of Angeles City Clark Freeport Zone Pampanga Philippines
How to get to this fine-dining restaurant in Clark Philippines?Β  Once you get to Clark Freeport, go straight until you hit Mimosa.Β  After you enter Mimosa, stay on the left on Mimosa Drive, go past the Holiday Inn and Yats Restaurant (green top, independent 1-storey structure) is on your left.Β  Just past the Yats Restaurant is the London Pub.
Source:Β  http://www.squidoo.com/planning-an-upmarket-event-tips

---
If this article about Clark is useful to you,
please click here to contact us
to tell us what more you wish to know about this article or Clark Philippines, which can be something about Clark investment, about Clark resorts, about Clark Swimming and Leisure or simply general news about Clark.
---
Please send questions to
Editor@ClarkPhilippines.com
. Leave your name, email address, contact numbers and we will get back to you as soon as possible. Information received will not be disclosed.
---
Random
Search
Contact Clark Philippines
Politics & Opinion
Promote Your Business
Recent News & Press Releases
Flight Schedules
Diosdado Macapagal International Airport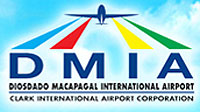 Check flight schedules to and from Clark Freeport
here
Exchange Rate
<!-Currency Converter widget - HTML code - fx-rate.net -->
   Philippine Peso Exchange Rate
<!-end of code-->
Clark Pampanga Weather
<!-Weather in Angeles City, Philippines on your site - HTML code - weatherforecastmap.com -- ><!-end of code-->