PHILIPPINES Restaurant and Wine Bar:
3rd October, 2010
When you want to plan a dinner party that offers good, simple food that gets you out of the kitchen quickly so you can kick back with your guests, there's no better way to do it than with some down home Texas barbecue.
I consulted with About.com's Barbecues and Grilling Guide Derrick Riches to get the lowdown on hosting a genuine Texas barbecue dinner party.
It's All About the Meat
According to Riches, Texas barbecue is sliced beef brisket, German-style sausage, and meaty ribs with tangy, tomato-based sauce carefully spooned over the meat or placed on the side. Its exact origins are uncertain, but there were influences from the German and Czech immigrants that came to the area, along with the Spanish and Mexican heritages in Texas. The word barbecue even comes from the Spanish work barbacoa. The cowboy chuck wagon also played a part in the tradition, with the choices of side dishes and desserts.
Don't Forget the Side Dishes and Desserts.
Typical side dishes include pinto beans, macaroni and cheese, potato salad, fried okra, and sweet potato casserole. Barbecue should be served with savory condiments like pickled jalapeno peppers, pickled okra, cherry peppers, sliced onions, and dilled pickles. The bread of choice is plain white Mrs. Baird's sandwich bread. Dessert is traditionally cobbler – this is where the chuck wagon influence came in, as cobblers can be cooked over hot coals in a cast-iron Dutch oven. Favorite flavors are peach, cherry and blackberry. And don't forget to top your juicy cobbler with vanilla ice cream.
How Dry I Am…
You have several beverage options for your Texas barbecue. For non-alcoholic choices, you can't go wrong with unsweetened iced tea, served with optional sugar added by the drinker, or lemonade. Some Texans also love a sugary soft drink called Big Red, but it's not available everywhere.
If you'd like to add alcoholic beverages to your menu, then you should offer a good Texas beer. If you can find it, Shiner Bock, from Spoetzl brewery in Shiner, Texas is a great choice. Another favorite is Lone Star beer, which is more widely available. It's also appropriate to serve wine at a Texas barbecue, especially a Texas wine. Llano Estacado Winery and Caprock Winery are both winemakers from the Panhandle of Texas that have won numerous awards. A hearty red wine such as a Cabernet Sauvignon or Merlot pairs well with Texas barbecue. French Beaujolais is another good choice with beef brisket.
Setting the Stage
You can set the mood for a Texas barbecue in a number of ways. Decorating with a red-checked tablecloth, western style bandanas for napkins, and sheriff's stars used as party favors or place cards will help to set the stage. Naturally, a Texas flag should be hung behind your buffet.
Music will also help to put your guests in the Texas spirit. "Cowboy Songs" by Texan Michael Martin Murphey are perfect for music during your Texas theme party. For a more mellow sound, you can play Lyle Lovett's "The Road to Ensenada", featuring Lovett's quirky, often humorous songwriting and tongue-in-cheek delivery. Favorite songs include "Don't Touch My Hat", which could be called "Ode to a Stetson", "Long, Tall Texan", and "That's Right, You're Not From Texas". For something a little edgier, try either Terry Allen's "Lubbock On Everything", which includes his classic, often-covered "Amarillo Highway" or any of Robert Earl Keen's albums, especially "No. 2 Live Diner", "West Textures", or "Gringo Honeymoon", which includes the song, "Barbeque".
For other entertainment you could hire a trick roper – entertaining for both kids and adults. Or you could play some Cowboy poetry, such as the recordings of Baxter Black. He is the most famous large animal veterinarian/cowboy poet and is frequently heard on National Public Radio. If you can find a local cowboy poet, he would be a great addition to the party – use the Cowboy Poets' Society to find a local artist. This page has a list of cowboy poets by location, including Florida, Maryland, California, and North Carolina.
Ask among your friends to find a guitarist or pianist to sing and play cowboy songs for you. A good piano songbook is My 1st Book of Cowboy Songs. A good guitar songbook is Mel Bay Presents Cowboy Songs for Acoustic Guitar.
Are these articles useful for enhancing your wine and dine experience in the Philippines.Β  Do they also help you with travel, leisure, vacation, dining out, nightlife and other leisure activities plans in Philippines?Β  Yats Restaurant hopes to provide you with ample information so you can plan your trips to Pampanga Angeles City Clark Freeport Zone whether you are travelling from Manila or other Asian countries such as Hong Kong, Shanghai, Singapore, Malaysia or Korea.
Restaurant reservations in Philippines, planning of menu, selection of wine for dinner and booking a private function and event in Angeles City Clark Freeport Zone can all be handled.Β  Yats Restaurant and Wine Bar has been regarded by many to be the premier restaurant north of Manila Philippines.Β  Its 3000-line award-winning restaurant wine list has kept many wine lovers happy dining in this restaurant in Angeles City Clark Philippines for over a decade.
Yats Restaurant and Wine Bar was built by Hong Kong-based Yats International in 2000 to provide a world-class fine dining restaurant, business meeting facilities and venues for private dinners and functions in Pampanga Angeles City Clark Freeport Zone.Β  Pampanga Angeles City Clark Philippines was selected for this restaurant because of safety, clean air, absence of traffic and proximity to Manila and Subic.
For comments, inquiries and reservations, email Restaurant@Yats-International.com or call these numbers:
(045) 599-5600 0922-870-5178 0917-520-4401Β Β  ask for Ernest or Pedro.
Getting to this fine dining restaurant of Angeles City Clark Freeport Zone Pampanga Philippines
How to get to this fine-dining restaurant in Clark Philippines?Β  Once you get to Clark Freeport, go straight until you hit Mimosa.Β  After you enter Mimosa, stay on the left on Mimosa Drive, go past the Holiday Inn and Yats Restaurant (green top, independent 1-storey structure) is on your left.Β  Just past the Yats Restaurant is the London Pub.
Source:Β  http://entertaining.about.com/cs/dinnerparties/a/texasbarbecue.htm

---
If this article about Clark is useful to you,
please click here to contact us
to tell us what more you wish to know about this article or Clark Philippines, which can be something about Clark investment, about Clark resorts, about Clark Swimming and Leisure or simply general news about Clark.
---
Please send questions to
Editor@ClarkPhilippines.com
. Leave your name, email address, contact numbers and we will get back to you as soon as possible. Information received will not be disclosed.
---
Random
Search
Contact Clark Philippines
Politics & Opinion
Promote Your Business
Recent News & Press Releases
Flight Schedules
Diosdado Macapagal International Airport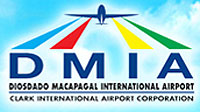 Check flight schedules to and from Clark Freeport
here
Exchange Rate
<!-Currency Converter widget - HTML code - fx-rate.net -->
   Philippine Peso Exchange Rate
<!-end of code-->
Clark Pampanga Weather
<!-Weather in Angeles City, Philippines on your site - HTML code - weatherforecastmap.com -- ><!-end of code-->