PHILIPPINES Restaurant and Wine Bar:
3rd October, 2010
Some groups call it their Gourmet Club; others name it a Dinner Club. Whatever these clubs are called, they're all about groups of friends who share a passion for food – both cooking it and eating it. They usually meet every 4-6 weeks and share a special meal.
Some groups use these clubs to be adventurous and experiment with new cuisines or gourmet ingredients, unlike the recipes you would find at a typical church potluck supper. Some are based on a theme, for example, apples to celebrate autumn or a beach party to welcome summer.
In some cases the group, in the home of one of the members, cooks the entire meal. Other clubs ask members to bring the dishes pre-cooked, which makes for a speedier evening. In that case the host is usually responsible for the main course. In some clubs the host of the month plans the meals, in others the group gets together to plan it. The typical size of these groups range from 8-12 members.
Here are tips for organizing and running your own Dinner Club:
Decide the overall club objective. Is it simply camaraderie? Are you looking for a gourmet experience?
Invite friends who share similar food interests and skill levels to join the club. You don't want novices to be intimidated by professional chefs in the group.
Determine a set schedule for the club in advance, such as the second Saturday of every month.
Decide how the menus will be planned and where the food will be cooked.
Establish how many courses will be served, and how they will rotate among members.
Discuss whether budget is a consideration, and if so, what it will be.
Agree on whether alcoholic beverages will be on the menu, and if yes, whether everyone will contribute alcohol to each meal or take turns.
Meet every six months to determine whether the group is happy with how things are proceeding and whether any changes need to be made.
Are these articles useful for enhancing your wine and dine experience in the Philippines.Β  Do they also help you with travel, leisure, vacation, dining out, nightlife and other leisure activities plans in Philippines?Β  Yats Restaurant hopes to provide you with ample information so you can plan your trips to Pampanga Angeles City Clark Freeport Zone whether you are travelling from Manila or other Asian countries such as Hong Kong, Shanghai, Singapore, Malaysia or Korea.
Restaurant reservations in Philippines, planning of menu, selection of wine for dinner and booking a private function and event in Angeles City Clark Freeport Zone can all be handled.Β  Yats Restaurant and Wine Bar has been regarded by many to be the premier restaurant north of Manila Philippines.Β  Its 3000-line award-winning restaurant wine list has kept many wine lovers happy dining in this restaurant in Angeles City Clark Philippines for over a decade.
Yats Restaurant and Wine Bar was built by Hong Kong-based Yats International in 2000 to provide a world-class fine dining restaurant, business meeting facilities and venues for private dinners and functions in Pampanga Angeles City Clark Freeport Zone.Β  Pampanga Angeles City Clark Philippines was selected for this restaurant because of safety, clean air, absence of traffic and proximity to Manila and Subic.
For comments, inquiries and reservations, email Restaurant@Yats-International.com or call these numbers:
(045) 599-5600 0922-870-5178 0917-520-4401Β Β  ask for Ernest or Pedro.
Getting to this fine dining restaurant of Angeles City Clark Freeport Zone Pampanga Philippines
How to get to this fine-dining restaurant in Clark Philippines?Β  Once you get to Clark Freeport, go straight until you hit Mimosa.Β  After you enter Mimosa, stay on the left on Mimosa Drive, go past the Holiday Inn and Yats Restaurant (green top, independent 1-storey structure) is on your left.Β  Just past the Yats Restaurant is the London Pub.
Source:Β  http://entertaining.about.com/cs/dinnerparties/a/dinnerclug.htm

---
If this article about Clark is useful to you,
please click here to contact us
to tell us what more you wish to know about this article or Clark Philippines, which can be something about Clark investment, about Clark resorts, about Clark Swimming and Leisure or simply general news about Clark.
---
Please send questions to
Editor@ClarkPhilippines.com
. Leave your name, email address, contact numbers and we will get back to you as soon as possible. Information received will not be disclosed.
---
Random
Search
Contact Clark Philippines
Politics & Opinion
Promote Your Business
Recent News & Press Releases
Flight Schedules
Diosdado Macapagal International Airport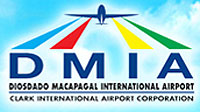 Check flight schedules to and from Clark Freeport
here
Exchange Rate
<!-Currency Converter widget - HTML code - fx-rate.net -->
   Philippine Peso Exchange Rate
<!-end of code-->
Clark Pampanga Weather
<!-Weather in Angeles City, Philippines on your site - HTML code - weatherforecastmap.com -- ><!-end of code-->