PHILIPPINES Restaurant and Wine Bar:
3rd October, 2010
There are times when we all need a bit of comfort. After breaking up with a boyfriend; after losing a promotion; when your child has received a painful rejection; after staying up late preparing your tax return and writing a check to the government instead of expecting one in return. At times like these my two favorite ways of receiving the comfort I need is spending time with sympathetic friends and eating my favorite comfort foods. This is a party designed not so much to wallow in your sorrows, as to laugh things off in the company and comfort of close friends.
Setting the Stage
Think about what makes you feel good. Is it color, scent, or music? Maybe it's a little of each of these.
I find that certain scents lift my spirits when I don't even realize it. Citrus is a great mood lifter. You could do something as simple as simmer citrus peels with a few choice spices in your kitchen to create a little aromatherapy for your party. Or you could burn a citrus scented candle or oil.
Set your table with neutrals for calming, or bright colors to lift your spirits. The choice is yours.
You can achieve a combination of comforting colors and scents with the appropriately chosen florals. Once again, this is a very personal decision because everyone has their own comfort triggers. Sunflowers perk me up enormously, but the subtle perfume of peonies or honeysuckle make me feel relaxed and dreamy.
Last, but not least, music needs consideration. We all have our favorite decade of music, which is usually not the current one unless you're a teenager. Load up your favorite CD's that remind you of those times when you were younger, perhaps more carefree, or from a favorite time period in your life. What was on the radio when you met your spouse? What were the popular songs at your high school prom? How about the hit list when you moved into your own first apartment?
The Menu
I don't care what the current diet trends are. Nothing beats carbs for comfort food. Add a little bit of wine and chocolate to that list, and I'm starting to smile. For some strange reason, when I'm faced with a problem, I just don't turn to a head of broccoli for comfort. Of course, if broccoli makes you feel better when you've been hit with some bad news, then by all means add it to this menu. And, above all else, don't tackle anything too complicated to cook. This is a comfort dinner, after all.
Are these articles useful for enhancing your wine and dine experience in the Philippines.Β  Do they also help you with travel, leisure, vacation, dining out, nightlife and other leisure activities plans in Philippines?Β  Yats Restaurant hopes to provide you with ample information so you can plan your trips to Pampanga Angeles City Clark Freeport Zone whether you are travelling from Manila or other Asian countries such as Hong Kong, Shanghai, Singapore, Malaysia or Korea.
Restaurant reservations in Philippines, planning of menu, selection of wine for dinner and booking a private function and event in Angeles City Clark Freeport Zone can all be handled.Β  Yats Restaurant and Wine Bar has been regarded by many to be the premier restaurant north of Manila Philippines.Β  Its 3000-line award-winning restaurant wine list has kept many wine lovers happy dining in this restaurant in Angeles City Clark Philippines for over a decade.
Yats Restaurant and Wine Bar was built by Hong Kong-based Yats International in 2000 to provide a world-class fine dining restaurant, business meeting facilities and venues for private dinners and functions in Pampanga Angeles City Clark Freeport Zone.Β  Pampanga Angeles City Clark Philippines was selected for this restaurant because of safety, clean air, absence of traffic and proximity to Manila and Subic.
For comments, inquiries and reservations, email Restaurant@Yats-International.com or call these numbers:
(045) 599-5600 0922-870-5178 0917-520-4401Β Β  ask for Ernest or Pedro.
Getting to this fine dining restaurant of Angeles City Clark Freeport Zone Pampanga Philippines
How to get to this fine-dining restaurant in Clark Philippines?Β  Once you get to Clark Freeport, go straight until you hit Mimosa.Β  After you enter Mimosa, stay on the left on Mimosa Drive, go past the Holiday Inn and Yats Restaurant (green top, independent 1-storey structure) is on your left.Β  Just past the Yats Restaurant is the London Pub.
Source:Β  http://entertaining.about.com/od/dinnerparties/a/comfortdinner.htm

---
If this article about Clark is useful to you,
please click here to contact us
to tell us what more you wish to know about this article or Clark Philippines, which can be something about Clark investment, about Clark resorts, about Clark Swimming and Leisure or simply general news about Clark.
---
Please send questions to
Editor@ClarkPhilippines.com
. Leave your name, email address, contact numbers and we will get back to you as soon as possible. Information received will not be disclosed.
---
Random
Search
Contact Clark Philippines
Politics & Opinion
Promote Your Business
Recent News & Press Releases
Flight Schedules
Diosdado Macapagal International Airport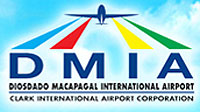 Check flight schedules to and from Clark Freeport
here
Exchange Rate
<!-Currency Converter widget - HTML code - fx-rate.net -->
   Philippine Peso Exchange Rate
<!-end of code-->
Clark Pampanga Weather
<!-Weather in Angeles City, Philippines on your site - HTML code - weatherforecastmap.com -- ><!-end of code-->