PHILIPPINES Restaurant and Wine Bar:
3rd October, 2010
Planning an entertaining menu and an evening with guests can be quite intimidating. But with these tips and some planning, you will have a wonderful time at your own party! You'll find basic party tips on this page, and on the next, I'll give you a menu and countdown timetable chart you can use to plan your party.
On Your Mark – Plan
First decide on the date of your party, guest list, and theme. If you choose to entertain around a holiday, many of your decisions will be easier, if you incorporate traditional decorations and food. Invite guests to your party early, preferably two or more weeks ahead of time. This will give them time to RSVP and will give you more time to plan. The comfort of your guests is your primary goal, so think about compatibility, tastes, ages, and the ambiance you want to create.
Make a realistic assessment of your cooking and baking skill levels, and the time you'll be able to commit to the party. There are ways to make things easier – takeout and deli foods are absolutely acceptable, and you can have a cookout, picnic, or a potluck party if you are really busy. A sit down dinner party is more formal than a cookout or a buffet, so think carefully about what type of party makes you the most comfortable.
Get ready to make lists! Lists are absolutely essential for any party, as you can jot things down as you think of them. Once you have the basics well planned and written down, your mind will be free to be creative with the food, fun, and decor.
Make your guest list and invite them. Calling is the easiest way to invite, and you will most likely get an immediate response. Another advantage of calling is you can ask (as I always do) if your guests have any food allergies or preferences. For larger parties, like a surprise birthday party, you can send out invitations.
Plan your menu. Have fun with this, but don't overreach! If you are a beginning cook, choose a main dish that you have made before and enjoy, then build upon it by buying dessert, a premade salad, and some fabulous crusty bakery bread. It's a good idea to never make a recipe for the first time for a party. There's nothing worse than struggling with an unfamiliar recipe when you can hear your guests having fun in the next room! Try to plan a mix of make ahead recipes and those that require last minute baking or preparation. I really prefer having everything done, and ready to just pull out of the fridge and serve, or pop in the oven or on the grill.
Take inventory of your supplies: table and chairs, serving pieces, cutlery, crystal, plates, candlesticks, serving areas, and of course your kitchen. Think about renting or borrowing items you don't have. Make sure the things you own are sparkling clean and in good repair.
Think about how you want to decorate. Decorations for a party can be as simple as candlesticks on the table, or more elaborate streamers, balloons, flower arrangements, tablecloths, and even chair slipcovers. Decorate with the seasons too. Fresh flowers in the summer, a bowl full of polished apples and spruce twigs in the winter, or a vase with colorful leaves and cattails in the fall are simple, inexpensive, and beautiful.
Are these articles useful for enhancing your wine and dine experience in the Philippines.Β  Do they also help you with travel, leisure, vacation, dining out, nightlife and other leisure activities plans in Philippines?Β  Yats Restaurant hopes to provide you with ample information so you can plan your trips to Pampanga Angeles City Clark Freeport Zone whether you are travelling from Manila or other Asian countries such as Hong Kong, Shanghai, Singapore, Malaysia or Korea.
Restaurant reservations in Philippines, planning of menu, selection of wine for dinner and booking a private function and event in Angeles City Clark Freeport Zone can all be handled.Β  Yats Restaurant and Wine Bar has been regarded by many to be the premier restaurant north of Manila Philippines.Β  Its 3000-line award-winning restaurant wine list has kept many wine lovers happy dining in this restaurant in Angeles City Clark Philippines for over a decade.
Yats Restaurant and Wine Bar was built by Hong Kong-based Yats International in 2000 to provide a world-class fine dining restaurant, business meeting facilities and venues for private dinners and functions in Pampanga Angeles City Clark Freeport Zone.Β  Pampanga Angeles City Clark Philippines was selected for this restaurant because of safety, clean air, absence of traffic and proximity to Manila and Subic.
For comments, inquiries and reservations, email Restaurant@Yats-International.com or call these numbers:
(045) 599-5600 0922-870-5178 0917-520-4401Β Β  ask for Ernest or Pedro.
Getting to this fine dining restaurant of Angeles City Clark Freeport Zone Pampanga Philippines
How to get to this fine-dining restaurant in Clark Philippines?Β  Once you get to Clark Freeport, go straight until you hit Mimosa.Β  After you enter Mimosa, stay on the left on Mimosa Drive, go past the Holiday Inn and Yats Restaurant (green top, independent 1-storey structure) is on your left.Β  Just past the Yats Restaurant is the London Pub.
Source:Β  http://busycooks.about.com/od/dinnerpartymenus/a/planadinnerparty.htm

---
If this article about Clark is useful to you,
please click here to contact us
to tell us what more you wish to know about this article or Clark Philippines, which can be something about Clark investment, about Clark resorts, about Clark Swimming and Leisure or simply general news about Clark.
---
Please send questions to
Editor@ClarkPhilippines.com
. Leave your name, email address, contact numbers and we will get back to you as soon as possible. Information received will not be disclosed.
---
Random
Search
Contact Clark Philippines
Politics & Opinion
Promote Your Business
Recent News & Press Releases
Flight Schedules
Diosdado Macapagal International Airport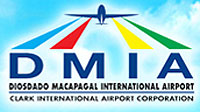 Check flight schedules to and from Clark Freeport
here
Exchange Rate
<!-Currency Converter widget - HTML code - fx-rate.net -->
   Philippine Peso Exchange Rate
<!-end of code-->
Clark Pampanga Weather
<!-Weather in Angeles City, Philippines on your site - HTML code - weatherforecastmap.com -- ><!-end of code-->