PHILIPPINES Restaurant and Wine Bar:
3rd October, 2010
I recently had a conversation with my friend Sarah about entertaining large groups of people. Last weekend she threw a brunch party for a large group of friends including Dan and me. There were mimosas and bloody Marys, homemade waffles and a really rich and eggy breakfast casserole. When we'd all gotten a little tipsy we played bingo with a box of old buttons until well into the afternoon. While I thought everything had that just-so Sarahness about it, she said she felt a little deflated after everyone had left.
I know that feeling. You spend a week menu planning, rush around shopping and cooking, then everyone arrives and you rush around some more, filling glasses, putting out more nuts, checking in on the people sitting in the corner, catching up with everyone just barely. And then it's all over as soon as it began and you're left with a sink of dirty dishes, wishing you had more time to enjoy yourself. (Anyone who's ever planned a wedding can relate to this as well.) It's hard to relax and be in the moment when you're trying to make sure everyone else is having a good time. But entertaining should be fun for you too, otherwise why bother?
This conversation got me thinking about my own dinner party-throwing style, and how I've made things easier for myself over the years. Here's what works for me:
-Keep it small
Dan and I have a tiny apartment, so I couldn't have a big get-together at home even if I wanted to. But even though I could find a few extra chairs and squeeze in more people here and there, I almost always limit my guest list to six people. To me, six is the perfect number because everyone can actually spend time together, but there are enough people to keep the party lively. Added bonus: most recipes serve six to eight people.
-If you can't keep it small, keep it close
Some people like bringing strangers together. I am not one of those people. I almost always invite people who already know each other, and even better, really like each other. You'll never have a lull in conversation and there's instant camaraderie. Which is one less thing to worry about.
-Make at least one familiar recipe
I use dinner parties as an excuse to try new recipes and play around in the kitchen. But when you're making a four-course menu of dishes you've never tried before, it can be a little crazy-making. Instead, why not dress up your tried-and-true roast chicken with some new side dishes? Or start the party with that nut mix that everyone always asks for. (I do this with deviled eggss all the time.) Maybe it's not the most exciting thing to you, but it's sure to be good since you've made it many times before, and frees up your attention for that complicated dessert recipe you're trying out.)
-Recruit friends to help
Appoint someone to be the bartender to mix drinks or keep peoples' wine glasses full. Put a trusted friend in charge of the iPod. Grab a few people to help you plate or serve food. Dining in someone's home is not the same as dining in a restaurant. People like to help and feel useful.
-Let people bring a dish to share
I struggle with this point, but it's a good one. When someone offers to bring dessert, or a salad, or something else to share, let them! People who offer to do this kind of thing usually enjoy doing it. And it's one less thing for you to think about.
Are these articles useful for enhancing your wine and dine experience in the Philippines.Β  Do they also help you with travel, leisure, vacation, dining out, nightlife and other leisure activities plans in Philippines?Β  Yats Restaurant hopes to provide you with ample information so you can plan your trips to Pampanga Angeles City Clark Freeport Zone whether you are travelling from Manila or other Asian countries such as Hong Kong, Shanghai, Singapore, Malaysia or Korea.
Restaurant reservations in Philippines, planning of menu, selection of wine for dinner and booking a private function and event in Angeles City Clark Freeport Zone can all be handled.Β  Yats Restaurant and Wine Bar has been regarded by many to be the premier restaurant north of Manila Philippines.Β  Its 3000-line award-winning restaurant wine list has kept many wine lovers happy dining in this restaurant in Angeles City Clark Philippines for over a decade.
Yats Restaurant and Wine Bar was built by Hong Kong-based Yats International in 2000 to provide a world-class fine dining restaurant, business meeting facilities and venues for private dinners and functions in Pampanga Angeles City Clark Freeport Zone.Β  Pampanga Angeles City Clark Philippines was selected for this restaurant because of safety, clean air, absence of traffic and proximity to Manila and Subic.
For comments, inquiries and reservations, email Restaurant@Yats-International.com or call these numbers:
(045) 599-5600 0922-870-5178 0917-520-4401Β Β  ask for Ernest or Pedro.
Getting to this fine dining restaurant of Angeles City Clark Freeport Zone Pampanga Philippines
How to get to this fine-dining restaurant in Clark Philippines?Β  Once you get to Clark Freeport, go straight until you hit Mimosa.Β  After you enter Mimosa, stay on the left on Mimosa Drive, go past the Holiday Inn and Yats Restaurant (green top, independent 1-storey structure) is on your left.Β  Just past the Yats Restaurant is the London Pub.
Source:Β  http://www.adinnerparty.net/

---
If this article about Clark is useful to you,
please click here to contact us
to tell us what more you wish to know about this article or Clark Philippines, which can be something about Clark investment, about Clark resorts, about Clark Swimming and Leisure or simply general news about Clark.
---
Please send questions to
Editor@ClarkPhilippines.com
. Leave your name, email address, contact numbers and we will get back to you as soon as possible. Information received will not be disclosed.
---
Random
Search
Contact Clark Philippines
Politics & Opinion
Promote Your Business
Recent News & Press Releases
Flight Schedules
Diosdado Macapagal International Airport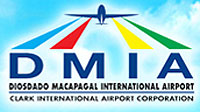 Check flight schedules to and from Clark Freeport
here
Exchange Rate
<!-Currency Converter widget - HTML code - fx-rate.net -->
   Philippine Peso Exchange Rate
<!-end of code-->
Clark Pampanga Weather
<!-Weather in Angeles City, Philippines on your site - HTML code - weatherforecastmap.com -- ><!-end of code-->