PHILIPPINES Restaurant and Wine Bar:
3rd October, 2010
Some people look at a plate of venison and see Bambi. This article probably isn't for them.
But with deer-hunting season here, the rest of you may be interested to learn that venison is flavorful, versatile and healthy. It is a red meat with less fat than chicken and nearly as much protein as beef.
Ground venison can be substituted for beef in spaghetti sauces, chilies, tacos and meatloaf. Cuts can be grilled, pan-seared and even stir-fried.
The meat's strong flavor marries well with traditional autumn ingredients like pears, cranberries, pumpkins and squash, making it a perfect choice for the season's holiday dinners.
But many people avoid venison, not only because of childhood memories of a beloved Disney character, but also out of concern for taste and safety.
"I think a lot of people feel that game tastes gamy and it really doesn't," said Teresa Marrone, editor of many game books, including "Preparing Fish and Wild Game" and "Dressing and Cooking Wild Game" (both by Creative Publishing International). "Big-game meat, if cooked properly, is even tastier than choice beef. And because it's leaner than beef, it also has fewer calories. But the lean meat can become tough and dry if cooked incorrectly."
The taste of the meat depends on the animal's diet, its sex, age, the time of year it was killed and the way it was treated after the kill, she says.
A farm-raised, corn-fed deer, for example, will be milder than one that lived in the wild. An older animal is generally tougher and stronger-tasting than a younger one. Because venison is lean, it's important to use moist heat and avoid overcooking, chefs say.
Venison is considered safer than chicken; as long as the meat is heated to about 140 degrees, or medium-rare, there's little danger of disease, experts agree.
In Maryland, hunters are required to immediately remove the animal from the field and take it to an approved check station within 24 hours. After that, hunters can butcher the meat themselves or take it to a meat processor.
"If a piece of venison is bad, it's usually caught before it's wrapped," said Paul Peditto, deer project manager for the Maryland Department of Natural Resources. "In my tenure, I've never heard of anyone suffering from improperly handled venison. I guess it goes to the issue that it is hard to get it any fresher."
In Maryland, a record 77,660 deer were bagged during last year's hunting season, said Peditto.
Are these articles useful for enhancing your wine and dine experience in the Philippines.Β  Do they also help you with travel, leisure, vacation, dining out, nightlife and other leisure activities plans in Philippines?Β  Yats Restaurant hopes to provide you with ample information so you can plan your trips to Pampanga Angeles City Clark Freeport Zone whether you are travelling from Manila or other Asian countries such as Hong Kong, Shanghai, Singapore, Malaysia or Korea.
Restaurant reservations in Philippines, planning of menu, selection of wine for dinner and booking a private function and event in Angeles City Clark Freeport Zone can all be handled.Β  Yats Restaurant and Wine Bar has been regarded by many to be the premier restaurant north of Manila Philippines.Β  Its 3000-line award-winning restaurant wine list has kept many wine lovers happy dining in this restaurant in Angeles City Clark Philippines for over a decade.
Yats Restaurant and Wine Bar was built by Hong Kong-based Yats International in 2000 to provide a world-class fine dining restaurant, business meeting facilities and venues for private dinners and functions in Pampanga Angeles City Clark Freeport Zone.Β  Pampanga Angeles City Clark Philippines was selected for this restaurant because of safety, clean air, absence of traffic and proximity to Manila and Subic.
For comments, inquiries and reservations, email Restaurant@Yats-International.com or call these numbers:
(045) 599-5600 0922-870-5178 0917-520-4401Β Β  ask for Ernest or Pedro.
Getting to this fine dining restaurant of Angeles City Clark Freeport Zone Pampanga Philippines
How to get to this fine-dining restaurant in Clark Philippines?Β  Once you get to Clark Freeport, go straight until you hit Mimosa.Β  After you enter Mimosa, stay on the left on Mimosa Drive, go past the Holiday Inn and Yats Restaurant (green top, independent 1-storey structure) is on your left.Β  Just past the Yats Restaurant is the London Pub.
Source:Β  http://articles.baltimoresun.com/2000-11-08/features/0011070025_1_venison-meat-maryland-department

---
If this article about Clark is useful to you,
please click here to contact us
to tell us what more you wish to know about this article or Clark Philippines, which can be something about Clark investment, about Clark resorts, about Clark Swimming and Leisure or simply general news about Clark.
---
Please send questions to
Editor@ClarkPhilippines.com
. Leave your name, email address, contact numbers and we will get back to you as soon as possible. Information received will not be disclosed.
---
Random
Search
Contact Clark Philippines
Politics & Opinion
Promote Your Business
Recent News & Press Releases
Flight Schedules
Diosdado Macapagal International Airport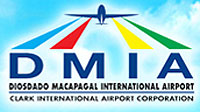 Check flight schedules to and from Clark Freeport
here
Exchange Rate
<!-Currency Converter widget - HTML code - fx-rate.net -->
   Philippine Peso Exchange Rate
<!-end of code-->
Clark Pampanga Weather
<!-Weather in Angeles City, Philippines on your site - HTML code - weatherforecastmap.com -- ><!-end of code-->