Date: October 4, 2010
Yats Leisure shares discussions, information, reports and suggestions concerning the sourcing and enjoyment of Nespresso Coffee in Philippines.ย  Some Nespresso coffee users in Manila, Angeles City, Cebu, Subic and Clark Philippines experienced difficulties in purchasing coffee pods for their C100 Nespresso coffee machines.ย  Nespresso Coffee Pods are now available in Manila, Cebu, Pampanga Angeles City, Subic and Clark Philippines answering the requests of guests and friends of Yats Leisureโ€™s for a reliable source for replenishment of their Nespresso coffee capsules in Philippines.
Nespresso, a Swiss coffee brand, has taken Europe by storm, proclaiming itself the one true Italian espresso and George Clooney's beverage of choice.
With only 8 U.S. boutiques nationwide, Nespresso has been slow to catch on in North America. Yet with celebrity actor George Clooney behind the brand, surely it is only a matter of time. The Swiss-based company and division of Nestle boasts an original concept, exclusive machines, specialty coffees and limited edition flavors. As Clooney quips in the European commercial, "Nespresso. What else?" Welcome to the age of high-end coffee, where grounds are not sold loose or in bulk, but come in individual portions. Insert one colored aluminum capsule into the machine, press a button, and a coffee-bar quality beverage is served up in the comfort of one's own cucina in 15-20 seconds.
What makes an "Italian" coffee so special? It's a question of pressure. Most Americans are content to wake up to filtered coffee each morning, but the Italian-born espresso machine doesn't filter. It forces, usually exerting 8 to 10 bars of pressure, extracting much more flavor from coffee grounds. A "bar" is pressure's unit of measure, and one bar is about equal to the atmospheric pressure on Earth at sea level. The Nespresso machine boasts a whopping 19 bars of pressure, hence the richness of flavor produced.
Design & the High-Fashion Kitchen
At Nespresso, taste isn't bound to the contents of the coffee cup. Not only is the coffee here widely accessorized, all appliances are designed with a sleek, modern elegance. A recent design campaign "Citiz" recalls a city skyline, with espresso machines reminiscent of skyscrapers and featuring collectible "retro", New York, and Paris-inspired models. A line of coffee cups, saucers, spoons, cappuccino devices, specialty chocolates and other edibles complete the browsing experience.
Flavors from Around the World
Nespresso offers 16 different capsules called "grand crus" in flavor strengths ranging from 1 to 10. The capsules are helpfully color coded; black has the strongest intensity with a rating of 10. In addition, every season, the company releases a new, limited edition coffee featuring a novelty flavor (coffee infused with caramel for example) or exotic country of origin. Nespresso machines require Nespresso capsules and vice versa, a concept that creates a certain customer loyalty to the product.
The Trend: Coffee as "Class"
To follow this latest trend in coffee, shop Nespresso machines online or at appliance stores. Customers can buy coffee capsules online, by mail-order, or at a local boutique. The classy Nespresso stores feature in-house coffee bars and a free coffee is offered after when a customer drops in for a purchase.
For many Europeans, the idea of being able to offer barista-quality coffee in one's own home won over long ago. There are nearly 200 Nespresso boutiques in Europe already, some double or triple-decker like the one on the Champs-Elysรฉes in Paris. As with any good thing that comes out of Europe, America should wake up and smell the espresso soon enough.
Source: http://www.suite101.com/content/nespresso-the-italian-coffee-made-in-switzerland-a240553
http://www.youtube.com/watch?v=xcsEsFYdOmU
For more information, contact
Yats Leisure
Manila Sales Office
3003C East Tower, Phil Stock Exchange Center,
Exchange Rd, Ortigas Center, Metro Manila, Philippines 1605
(632) 637-5019ย ย  0917-520-4393ย  Rea or Chay
Shopping@Yats-International.com
---
If this article about Clark is useful to you,
please click here to contact us
to tell us what more you wish to know about this article or Clark Philippines, which can be something about Clark investment, about Clark resorts, about Clark Swimming and Leisure or simply general news about Clark.
---
Please send questions to
Editor@ClarkPhilippines.com
. Leave your name, email address, contact numbers and we will get back to you as soon as possible. Information received will not be disclosed.
---
Random
Search
Contact Clark Philippines
Politics & Opinion
Promote Your Business
Recent News & Press Releases
Flight Schedules
Diosdado Macapagal International Airport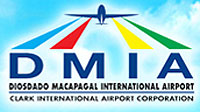 Check flight schedules to and from Clark Freeport
here
Exchange Rate
<!-Currency Converter widget - HTML code - fx-rate.net -->
   Philippine Peso Exchange Rate
<!-end of code-->
Clark Pampanga Weather
<!-Weather in Angeles City, Philippines on your site - HTML code - weatherforecastmap.com -- ><!-end of code-->