PHILIPPINES Restaurant and Wine Bar:
3rd October, 2010
Here is something I didn't know! Kangaroo meat is healthy. Australians probably do not like to eat their national emblem or even Skippy but here in Belgium where Kangaroo meat is available in the local supermarkets, it is worth trying to replace some of your red meat consumption by kangaroo meat!
Actually I had never tasted kangaroo mean when I lived in Australia but here we do eat it from time to time.
What struck me is that kangaroo meat contains Omega-3′s which I thought was only found in fish.
Kangaroo meat is extremely healthy, fat levels are typically 1 – 2% and it is totally free of antibiotics and other chemicals common in meat from domestic animals.
It's the ultimate free range meat, organic and produces no methane gas. This leanness makes Kangaroo meat very healthy but also means that the meat must be cooked with care to avoid overcooking.
And for those of you who enjoy a stone grill cooked meal from time to time, kangaroo meat is excellent. Otherwise take heed, This leanness makes Kangaroo meat very healthy but also means that the meat must be cooked with care to avoid overcooking.
The low fat content makes this meat excellent for the Dukan diet which we're following!
Kangaroo meat – health secret revealed
The meat of Australia's bush kangaroo may be the highest known source of the healthy fat CLA, a University of Western Australia and CSIRO sponsored PhD student has discovered.
CLA (conjugated linoleic acid) is found in dairy products, beef and lamb.
In trials, CLA has been shown to possess potential anti-carcinogenic and anti-diabetes properties, in addition to reducing obesity and atherosclerosis (high blood pressure).
PhD student Clare Engelke has found that the meat-fat of the Western Grey kangaroo in some circumstances has up to five times higher CLA content than lamb.
"Australian pastoral lamb is considered to be a relatively high source of CLA, so I was surprised to find the levels in kangaroos were that much higher in comparison," Ms Engelke said.
Her study is believed to be the first research on CLA levels in kangaroos available in the public domain.
In collaboration with the University of Adelaide, Ms Engelke compared CLA levels in Western Grey kangaroos and lambs from the Badgingarra region in Western Australia and analysed tissue samples of other Western Greys, Red and Eastern Grey kangaroos from different areas of Australia.
Although kangaroos are not a true ruminant, Ms Engelke became interested in researching Australia's national icon for her PhD in agricultural science because, like ruminants, kangaroos ferment food in their foregut. CLA is produced in the stomach and tissues of ruminant animals such as sheep and cattle during the digestion process.
In Australia, kangaroo meat has traditionally been used for pet food but the European market for the meat grew by 30 percent following the 2001 outbreak of foot and mouth disease.
CSIRO Project Leader Dr Andre Wright said kangaroo meat was very lean with a two per cent fat content.
"Kangaroo meat also has high levels of protein, iron and zinc," Dr Wright said.
Ms Engelke is now working to identify the 'bugs' in the kangaroo's foregut responsible for producing CLA.
"My aim is to find out which microorganisms and circumstances are responsible for CLA formation and why kangaroo meat appears to be the highest known source of these healthy fats," Ms Engelke said.
If successful, it may be possible to increase the CLA content of other meats and products to increase potential health benefits to consumers.
Edited Betacam footage of Ms Engelke culturing bacteria in a laboratory is be available at the media conference.
Are these articles useful for enhancing your wine and dine experience in the Philippines.Β  Do they also help you with travel, leisure, vacation, dining out, nightlife and other leisure activities plans in Philippines?Β  Yats Restaurant hopes to provide you with ample information so you can plan your trips to Pampanga Angeles City Clark Freeport Zone whether you are travelling from Manila or other Asian countries such as Hong Kong, Shanghai, Singapore, Malaysia or Korea.
Restaurant reservations in Philippines, planning of menu, selection of wine for dinner and booking a private function and event in Angeles City Clark Freeport Zone can all be handled.Β  Yats Restaurant and Wine Bar has been regarded by many to be the premier restaurant north of Manila Philippines.Β  Its 3000-line award-winning restaurant wine list has kept many wine lovers happy dining in this restaurant in Angeles City Clark Philippines for over a decade.
Yats Restaurant and Wine Bar was built by Hong Kong-based Yats International in 2000 to provide a world-class fine dining restaurant, business meeting facilities and venues for private dinners and functions in Pampanga Angeles City Clark Freeport Zone.Β  Pampanga Angeles City Clark Philippines was selected for this restaurant because of safety, clean air, absence of traffic and proximity to Manila and Subic.
For comments, inquiries and reservations, email Restaurant@Yats-International.com or call these numbers:
(045) 599-5600 0922-870-5178 0917-520-4401Β Β  ask for Ernest or Pedro.
Getting to this fine dining restaurant of Angeles City Clark Freeport Zone Pampanga Philippines
How to get to this fine-dining restaurant in Clark Philippines?Β  Once you get to Clark Freeport, go straight until you hit Mimosa.Β  After you enter Mimosa, stay on the left on Mimosa Drive, go past the Holiday Inn and Yats Restaurant (green top, independent 1-storey structure) is on your left.Β  Just past the Yats Restaurant is the London Pub.
Source: http://www.rocteur.cc/geeklog/article.php?story=20100130165304628

---
If this article about Clark is useful to you,
please click here to contact us
to tell us what more you wish to know about this article or Clark Philippines, which can be something about Clark investment, about Clark resorts, about Clark Swimming and Leisure or simply general news about Clark.
---
Please send questions to
Editor@ClarkPhilippines.com
. Leave your name, email address, contact numbers and we will get back to you as soon as possible. Information received will not be disclosed.
---
Random
Search
Contact Clark Philippines
Politics & Opinion
Promote Your Business
Recent News & Press Releases
Flight Schedules
Diosdado Macapagal International Airport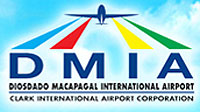 Check flight schedules to and from Clark Freeport
here
Exchange Rate
<!-Currency Converter widget - HTML code - fx-rate.net -->
   Philippine Peso Exchange Rate
<!-end of code-->
Clark Pampanga Weather
<!-Weather in Angeles City, Philippines on your site - HTML code - weatherforecastmap.com -- ><!-end of code-->