PHILIPPINES Restaurant and Wine Bar:
3rd October, 2010
One of the most popular Australian ingredients I am asked to include in cooking demonstrations or receive email requests on cooking kangaroo meat. I think the reasons for this are twofold; there is an increasing popularity in this healthy game meat as well as a growing appreciation of the environmental benefits of managing the animal over beef and sheep; and people are now trying to understand how to cook kangaroo meat to perfection. I have demonstrated how to cook kangaroo in over 12 countries including Russia, Germany, Japan and the USA, all of which are the leading importers of kangaroo. There are persistent rumours that kangaroo is being farmed in Germany but since the animals tend to die of fright if herded, this is probably no more than wishful thinking.
The kangaroo meat available commercially differs from the East Coast States to the West. NSW and Southern Queensland hunters harvest eastern grey kangaroos which are smaller and are generally regarded as inferior in meat quality to the Western Red which has been the mainstay of the South Australian industry for over 35 years. A new comer to the scene has been the Tasmanian harvest of wallabies for their meat and a new cut, wallaby shanks, can give their equivalent from sheep a run for the money in flavor and texture. From here on, Iโ€™ll group all three macropods (the kangaroo genus) to discuss the cooking, as it is the same for all of them.
The primary kangaroo cuts include strip loin, (long) fillet and rump which are all ideally suited to pan frying, barbecuing and stir frying and are suggested to be served medium rare. Secondary cuts are generally sold as diced meat or mince and these are best used as processing meats in sausages and preserved products or prepared using slow cooking techniques such as braising or slow roasting for pies or casseroles. One point worth noting is that roo mince is best salted with soy sauce rather than inorganic salt as soy helps retain more moisture in the mince.
For the rest of this article Iโ€™ll concentrate on the primary cuts.
Cook any game meat, including kangaroo from rare to medium rare, no more.
As I mentioned above, kangaroo is a very lean meat easily trimmed to be less than 2% fat. This basically means that if itโ€™s overcooked, not rested or improperly carved, the meat is more likely to be dry and tough. I always recommend medium rare as the preferred doneness so if you like your meat well done, Iโ€™d suggest you avoid kangaroo and stick to high fat meats.
The way kangaroo meat is aged can also have a huge impact on taste.
Young meat with 1 to 3 weeks from killing can have a subtle flavour making it indistinguishable from quality beef while a very intense gamey flavor will develop with well aged meat โ€" up to 3 months when stored under oil. If you prefer the light gamey flavor, then I suggest you purchase frozen kangaroo as this stops the ageing process.
To marinate or not
Many chefs marinate kangaroo to add selected flavors to complement the meat at whatever degree of ageing they presume their market prefers. Some use marinades based on red wine while others use fruit based mixtures such as kiwifruit (Chinese gooseberry), mango or papaya (paw paw) to aid with the tenderization process. I have never been interested in using fruit marinades, however I prefer to use something like Mountain Pepper BBQ Sauce which offers a complexity of sweetness, fruit and spice and also has a tenderizing action when used as a marinade. Depending on the dish, simply using dry rubs on kangaroo meat; Australian Wildfire Spice, Red Desert Dust, Wylde thyme, Yakajirri or Alpine Pepper are all good for a range of flavors from Vic Cherikoff. They are available online at Vicโ€™s online store.
As youโ€™d expect, the native Australian spices pair very well with kangaroo and also reflect flavors as used by Aborigines for eons. To cook the dry rubbed or wet marinated kangaroo, I heat a saucepan to hot and then add a little oil but avoid the smoking stage which is a sign that the unsaturated oil fractions are converting to undesirable trans fats. Also use a high smoke point oils such as peanut or even macadamia nut oil. As the kangaroo is lean, I prefer to add just a little more oil than normal, which will reduce the chance of the meat sticking. I then place the kangaroo in the pan and depending on the size of the fillet I cook for about 3 to 5 minutes on each side. At that time I remove the entire pan from the stove and cover it with foil and leave to rest for 5 minutes, which allows the juices in the kangaroo meat to redistribute after the heating forces juice to the middle. After resting the meat, I slice the kangaroo fillet across the grain, which is the final step in maintaining the tenderness.
Are these articles useful for enhancing your wine and dine experience in the Philippines.ย  Do they also help you with travel, leisure, vacation, dining out, nightlife and other leisure activities plans in Philippines?ย  Yats Restaurant hopes to provide you with ample information so you can plan your trips to Pampanga Angeles City Clark Freeport Zone whether you are travelling from Manila or other Asian countries such as Hong Kong, Shanghai, Singapore, Malaysia or Korea.
Restaurant reservations in Philippines, planning of menu, selection of wine for dinner and booking a private function and event in Angeles City Clark Freeport Zone can all be handled.ย  Yats Restaurant and Wine Bar has been regarded by many to be the premier restaurant north of Manila Philippines.ย  Its 3000-line award-winning restaurant wine list has kept many wine lovers happy dining in this restaurant in Angeles City Clark Philippines for over a decade.
Yats Restaurant and Wine Bar was built by Hong Kong-based Yats International in 2000 to provide a world-class fine dining restaurant, business meeting facilities and venues for private dinners and functions in Pampanga Angeles City Clark Freeport Zone.ย  Pampanga Angeles City Clark Philippines was selected for this restaurant because of safety, clean air, absence of traffic and proximity to Manila and Subic.
For comments, inquiries and reservations, email Restaurant@Yats-International.com or call these numbers:
(045) 599-5600 0922-870-5178 0917-520-4401ย ย  ask for Ernest or Pedro.
Getting to this fine dining restaurant of Angeles City Clark Freeport Zone Pampanga Philippines
How to get to this fine-dining restaurant in Clark Philippines?ย  Once you get to Clark Freeport, go straight until you hit Mimosa.ย  After you enter Mimosa, stay on the left on Mimosa Drive, go past the Holiday Inn and Yats Restaurant (green top, independent 1-storey structure) is on your left.ย  Just past the Yats Restaurant is the London Pub.
Source:ย  http://www.benjaminchristie.com/article/how-to-cook-kangaroo-meat-properly

---
If this article about Clark is useful to you,
please click here to contact us
to tell us what more you wish to know about this article or Clark Philippines, which can be something about Clark investment, about Clark resorts, about Clark Swimming and Leisure or simply general news about Clark.
---
Please send questions to
Editor@ClarkPhilippines.com
. Leave your name, email address, contact numbers and we will get back to you as soon as possible. Information received will not be disclosed.
---
Random
Search
Contact Clark Philippines
Politics & Opinion
Promote Your Business
Recent News & Press Releases
Flight Schedules
Diosdado Macapagal International Airport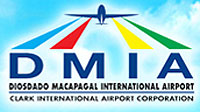 Check flight schedules to and from Clark Freeport
here
Exchange Rate
<!-Currency Converter widget - HTML code - fx-rate.net -->
   Philippine Peso Exchange Rate
<!-end of code-->
Clark Pampanga Weather
<!-Weather in Angeles City, Philippines on your site - HTML code - weatherforecastmap.com -- ><!-end of code-->