PHILIPPINES Restaurant and Wine Bar:
3rd October, 2010
Ninety percent of Franceโ€™s foie gras is produced in the Perigord in southwest France, by far the largest foie gras-producing region in the world. This still does not satisfy the French appetite for foie gras: France still imports about 20% of its foie gras from Hungary and about 5% from Bulgaria and a few other countries. France produces over 16,000 tons of foie gras annually, which represents two-thirds of the foie gras sold in the world. The French consume 75% of the world production. Between 1992 and 2002, French production doubled, with 95% of the foie gras coming from ducks and 5% from geese.
Alsace in Eastern France with its capital Strasbourg also has a long tradition of producing foie gras and is known for its technical innovation. Small quantities are also produced in a few other regions of France.
Based on expertise borne of generations of experience, France has defined this business and set strict limits on what can be called foie gras in France. From the very old and highly respected firms to the many specialized local markets and the stays or cooking classes offered by small producers, foie gras in France is much more than business: it is a highly cultural aspect of life and society.
Are these articles useful for enhancing your wine and dine experience in the Philippines.ย  Do they also help you with travel, leisure, vacation, dining out, nightlife and other leisure activities plans in Philippines?ย  Yats Restaurant hopes to provide you with ample information so you can plan your trips to Pampanga Angeles City Clark Freeport Zone whether you are travelling from Manila or other Asian countries such as Hong Kong, Shanghai, Singapore, Malaysia or Korea.
Restaurant reservations in Philippines, planning of menu, selection of wine for dinner and booking a private function and event in Angeles City Clark Freeport Zone can all be handled.ย  Yats Restaurant and Wine Bar has been regarded by many to be the premier restaurant north of Manila Philippines.ย  Its 3000-line award-winning restaurant wine list has kept many wine lovers happy dining in this restaurant in Angeles City Clark Philippines for over a decade.
Yats Restaurant and Wine Bar was built by Hong Kong-based Yats International in 2000 to provide a world-class fine dining restaurant, business meeting facilities and venues for private dinners and functions in Pampanga Angeles City Clark Freeport Zone.ย  Pampanga Angeles City Clark Philippines was selected for this restaurant because of safety, clean air, absence of traffic and proximity to Manila and Subic.
For comments, inquiries and reservations, email Restaurant@Yats-International.com or call these numbers:
(045) 599-5600 0922-870-5178 0917-520-4401ย ย  ask for Ernest or Pedro.
Getting to this fine dining restaurant of Angeles City Clark Freeport Zone Pampanga Philippines
How to get to this fine-dining restaurant in Clark Philippines?ย  Once you get to Clark Freeport, go straight until you hit Mimosa.ย  After you enter Mimosa, stay on the left on Mimosa Drive, go past the Holiday Inn and Yats Restaurant (green top, independent 1-storey structure) is on your left.ย  Just past the Yats Restaurant is the London Pub.
Source:ย  http://www.enjoyfoiegras.com/info/facts_history_france.html

---
If this article about Clark is useful to you,
please click here to contact us
to tell us what more you wish to know about this article or Clark Philippines, which can be something about Clark investment, about Clark resorts, about Clark Swimming and Leisure or simply general news about Clark.
---
Please send questions to
Editor@ClarkPhilippines.com
. Leave your name, email address, contact numbers and we will get back to you as soon as possible. Information received will not be disclosed.
---
Random
Search
Contact Clark Philippines
Politics & Opinion
Promote Your Business
Recent News & Press Releases
Flight Schedules
Diosdado Macapagal International Airport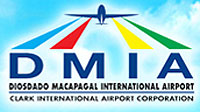 Check flight schedules to and from Clark Freeport
here
Exchange Rate
<!-Currency Converter widget - HTML code - fx-rate.net -->
   Philippine Peso Exchange Rate
<!-end of code-->
Clark Pampanga Weather
<!-Weather in Angeles City, Philippines on your site - HTML code - weatherforecastmap.com -- ><!-end of code-->