PHILIPPINES Restaurant and Wine Bar:
Date:ย  3rd October, 2010
In this article I would like to share with you how to cook Foie Gras. Foie Gras is either Goose or Duck Liver(more commonly duck nowadays) from a duck or Goose that is force fed to produce a very fatty liver. Foie Gras is a delicacy and quite expensive, usually only being served at higher end restaurants. It can be a little challenging to cook and prepare but with practice comes perfection.
First off you need to clean and devein the Foie Gras, for pan searing it does not need as much deveining but for terrines or tourchons the task can be daunting. Separate the 2 Lobes and pull away the veins on the outside.Cut the large vein connecting the 2 lobes and with tweezers or clean needle nose plyers pull the major veins out.
Foie Gras is composed of 90% Fat so sauteing it is alot like trying to saute a piece of cold butter. If you cook it too long it will disappear into a liquid. The key is to have a very hot pan and have no oil in it. lightly score a criss cross pattern on the surface of the slabs,Season with salt. Place in the pan and press down, you should hear a loud sizzle if the pan is not hot enough take it out immediately. Sear until Golden Brown on both sides, the internal temperature should be 119 degrees. If not using a thermometer you want the inside still solid so press lightly to feel how much is still solid and how much is soft. For another trick slide the foie far away from the handle of the pan and tilt the pan so the flame is still on the pan but all the fat has dripped down near the handle.constantly baste the top with the fat leaking off the foie gras. This works well since the flame from the stove will sear the bottom and the hot fat being spooned onto the foie is browning the top at the same time. Your overall goal is to cook the foie gras as quickly as possible so as not to melt it to nothing.
Top the Foie with some fleur de sel and cracked black pepper. Serve with toasted brioche and some home made fruit jam such as figs or strawberry jam. In the fall I love foie with some home made apple butter. Foie Gras is some serious Foodie food not something to serve to your kids but definitely will impress your foodie friends at your next dinner party or event!
Are these articles useful for enhancing your wine and dine experience in the Philippines.ย  Do they also help you with travel, leisure, vacation, dining out, nightlife and other leisure activities plans in Philippines?ย  Yats Restaurant hopes to provide you with ample information so you can plan your trips to Pampanga Angeles City Clark Freeport Zone whether you are travelling from Manila or other Asian countries such as Hong Kong, Shanghai, Singapore, Malaysia or Korea.
Restaurant reservations in Philippines, planning of menu, selection of wine for dinner and booking a private function and event in Angeles City Clark Freeport Zone can all be handled.ย  Yats Restaurant and Wine Bar has been regarded by many to be the premier restaurant north of Manila Philippines.ย  Its 3000-line award-winning restaurant wine list has kept many wine lovers happy dining in this restaurant in Angeles City Clark Philippines for over a decade.
Yats Restaurant and Wine Bar was built by Hong Kong-based Yats International in 2000 to provide a world-class fine dining restaurant, business meeting facilities and venues for private dinners and functions in Pampanga Angeles City Clark Freeport Zone.ย  Pampanga Angeles City Clark Philippines was selected for this restaurant because of safety, clean air, absence of traffic and proximity to Manila and Subic.
For comments, inquiries and reservations, email Restaurant@Yats-International.com or call these numbers:
(045) 599-5600 0922-870-5178 0917-520-4401ย ย  ask for Ernest or Pedro.
Getting to this fine dining restaurant of Angeles City Clark Freeport Zone Pampanga Philippines
How to get to this fine-dining restaurant in Clark Philippines?ย  Once you get to Clark Freeport, go straight until you hit Mimosa.ย  After you enter Mimosa, stay on the left on Mimosa Drive, go past the Holiday Inn and Yats Restaurant (green top, independent 1-storey structure) is on your left.ย  Just past the Yats Restaurant is the London Pub.
Source:ย ย ย ย ย ย ย ย ย  http://ezinearticles.com/?How-to-Cook-Foie-Gras&id=3329897

---
If this article about Clark is useful to you,
please click here to contact us
to tell us what more you wish to know about this article or Clark Philippines, which can be something about Clark investment, about Clark resorts, about Clark Swimming and Leisure or simply general news about Clark.
---
Please send questions to
Editor@ClarkPhilippines.com
. Leave your name, email address, contact numbers and we will get back to you as soon as possible. Information received will not be disclosed.
---
Random
Search
Contact Clark Philippines
Politics & Opinion
Promote Your Business
Recent News & Press Releases
Flight Schedules
Diosdado Macapagal International Airport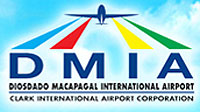 Check flight schedules to and from Clark Freeport
here
Exchange Rate
<!-Currency Converter widget - HTML code - fx-rate.net -->
   Philippine Peso Exchange Rate
<!-end of code-->
Clark Pampanga Weather
<!-Weather in Angeles City, Philippines on your site - HTML code - weatherforecastmap.com -- ><!-end of code-->