PHILIPPINES Restaurant and Wine Bar:
Date:ย  3rd October, 2010
Are you planning to host a party? What preparations can you take care of a week in advance and what needs to wait until the day of the party? Follow these steps for a successful cocktail party.
The first step in hosting a party that everyone raves about is to make sure to choose your guests carefully. The secret is to invite people who are different, of different age groups and different professions. This way you have a unique blend of people who can carry on a wide array of conversations.
Once you have completed your guest list, it's time to mail out invitations. Invitations should be sent 2-3 weeks in advance. If you are having a formal party, you should consider having the invitations printed by a professional printer. You should also decide whether or not guests need to RSVP. This is especially important if you are preparing a full dinner.
A week before the party, you should plan the menu and do the shopping. This includes any decorations or paper products you will need. There are some items you will buy the day before or even day of the party, such as flowers.
If you are preparing a large amount of food, plan dishes that can be made a day or two in advance. This way, you won't be frantic the day of the party trying to prepare all of the food.
The size of the party and the amount of money you are able to spend will determine whether or not you hire a caterer. If you are hosting a large party, it is wise to hire someone else to prepare the food. Otherwise, you will spend the entire evening in the kitchen and not out with your guests. Compared to making the food yourself, caterers are expensive. If you are able to afford a caterer, it's wise to get recommendations from friends or family. Unless you already have the caterer selected, it's best to get quotes from a couple of different caterers. If you can afford the expense, hiring a caterer is the best food option for your party.
You may also need to hire a bartender and/or server. If you are hosting a large party, this is the easiest way to make sure your guests are taken care of. It's also a good way for someone to monitor any guests who might be getting too intoxicated to drive. Make it clear to the bartender to stop serving guests who are drinking too much. You should also be prepared to arrange transportation for any guest who is intoxicated.
Use the day before the party to decorate. This is also the time to put away any valuables and to set up serving tables or move furniture out of the way. You should also buy flowers
and fresh foods, such as vegetables.
The morning of the party should be used to set the table, including place cards, and ice down beverages, such as beer and wine. You should also make your centerpiece and other floral arrangements and make your salads. Select the music for the party and load the CD player.
One hour before the party you should open the red wine and set out non-refrigerated hors d'oeuvres. Then take one last lookover to make sure you haven't forgotten anything.
Spend the last 30 minutes before guests arrive getting dressed and freshening up.
Once the guests arrive, enjoy yourself and have fun.
Are these articles useful for enhancing your wine and dine experience in the Philippines.ย  Do they also help you with travel, leisure, vacation, dining out, nightlife and other leisure activities plans in Philippines?ย  Yats Restaurant hopes to provide you with ample information so you can plan your trips to Pampanga Angeles City Clark Freeport Zone whether you are travelling from Manila or other Asian countries such as Hong Kong, Shanghai, Singapore, Malaysia or Korea.
Restaurant reservations in Philippines, planning of menu, selection of wine for dinner and booking a private function and event in Angeles City Clark Freeport Zone can all be handled.ย  Yats Restaurant and Wine Bar has been regarded by many to be the premier restaurant north of Manila Philippines.ย  Its 3000-line award-winning restaurant wine list has kept many wine lovers happy dining in this restaurant in Angeles City Clark Philippines for over a decade.
Yats Restaurant and Wine Bar was built by Hong Kong-based Yats International in 2000 to provide a world-class fine dining restaurant, business meeting facilities and venues for private dinners and functions in Pampanga Angeles City Clark Freeport Zone.ย  Pampanga Angeles City Clark Philippines was selected for this restaurant because of safety, clean air, absence of traffic and proximity to Manila and Subic.
For comments, inquiries and reservations, email Restaurant@Yats-International.com or call these numbers:
(045) 599-5600 0922-870-5178 0917-520-4401ย ย  ask for Ernest or Pedro.
Getting to this fine dining restaurant of Angeles City Clark Freeport Zone Pampanga Philippines
How to get to this fine-dining restaurant in Clark Philippines?ย  Once you get to Clark Freeport, go straight until you hit Mimosa.ย  After you enter Mimosa, stay on the left on Mimosa Drive, go past the Holiday Inn and Yats Restaurant (green top, independent 1-storey structure) is on your left.ย  Just past the Yats Restaurant is the London Pub.
Source:ย  http://www.essortment.com/all/cocktailparty_rfom.htm

---
If this article about Clark is useful to you,
please click here to contact us
to tell us what more you wish to know about this article or Clark Philippines, which can be something about Clark investment, about Clark resorts, about Clark Swimming and Leisure or simply general news about Clark.
---
Please send questions to
Editor@ClarkPhilippines.com
. Leave your name, email address, contact numbers and we will get back to you as soon as possible. Information received will not be disclosed.
---
Random
Search
Contact Clark Philippines
Politics & Opinion
Promote Your Business
Recent News & Press Releases
Flight Schedules
Diosdado Macapagal International Airport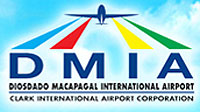 Check flight schedules to and from Clark Freeport
here
Exchange Rate
<!-Currency Converter widget - HTML code - fx-rate.net -->
   Philippine Peso Exchange Rate
<!-end of code-->
Clark Pampanga Weather
<!-Weather in Angeles City, Philippines on your site - HTML code - weatherforecastmap.com -- ><!-end of code-->