Waku-Work Inc. founder and chief executive officer (CEO) Takako Yamada said that one major service they will offer is English training.
β€œThe training center will give access to career advancement opportunities where they will be trained to compete in the employment world. The purpose is to help an underprivileged child to be an English teacher and become independent," Yamada said.
But since the project will be a joint venture with a Japan-based Information Technology (IT) company, Yamada said IT courses will also be offered. The construction for the training center hopes to start next year.
Waku-Work now offers an online English teaching service in Cebu that employs professional English teachers and trains junior and senior students from non-government organizations (NGOs) in Cebu to become English as Second Language (ESL) teachers.
She said the company has tapped NGO students to help them improve their skills and get hired by partner companies.
β€œIf university students from NGO work in the online teaching service as an ESL teacher, they will be independent from NGO financially and new underprivileged youth could be supported by the NGO," she said.
Yamada, who came to Cebu in 2007 to know more about Philippines and to know why Filipinos work abroad, said the idea behind the social enterprise is to help address the problem on poverty in the country.
Her first attempt to help was to engage street kids into sports but a mother told her they can't work in the street if she will keep on playing with them.
β€œI realized that sports can't make them go to school. I realized that I needed to create jobs and opportunities for them," she said.
She started the online teaching business and it was later supported by Japanese companies like NEC Japan and Yokohama City Office.
β€œThe Filipino way of teaching is so different. The hospitality of Filipinos and their friendly approach in teaching has enabled students to learn English the easy and fun way," she said.
Aside from targeting the Filipino youth, the company also hopes to extend it programs and training opportunities to other South East Asian countries as well as other parts of the world. KOC
Published in the Sun.Star Cebu newspaper on September 24, 2010.

---
If this article about Clark is useful to you,
please click here to contact us
to tell us what more you wish to know about this article or Clark Philippines, which can be something about Clark investment, about Clark resorts, about Clark Swimming and Leisure or simply general news about Clark.
---
Please send questions to
Editor@ClarkPhilippines.com
. Leave your name, email address, contact numbers and we will get back to you as soon as possible. Information received will not be disclosed.
---
Random
Search
Contact Clark Philippines
Politics & Opinion
Promote Your Business
Recent News & Press Releases
Flight Schedules
Diosdado Macapagal International Airport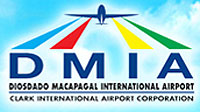 Check flight schedules to and from Clark Freeport
here
Exchange Rate
<!-Currency Converter widget - HTML code - fx-rate.net -->
   Philippine Peso Exchange Rate
<!-end of code-->
Clark Pampanga Weather
<!-Weather in Angeles City, Philippines on your site - HTML code - weatherforecastmap.com -- ><!-end of code-->