The Bureau of Immigration (BI) announced that as an added incentive, foreign investors visiting the Freeport zones in the country โ€" Clark, Pampanga and Subic, Zambalez, can avail of the governmentโ€™s โ€œvisa-freeโ€ program.
An agreement was signed recently by BI Commissioner Marcelino Libanan with Subic Bay Metropolitan Authority (SBMA) administrator Armand Arreza and Clark Development Corp. (CDC) president Benigno Ricafort on the issuance of the visa-free entry privileges to foreign investors who are visiting the two freeports.
The agreement signed provides for the officers and personnel of a foreign locator in the two freeports to be allowed to enter and stay in the Philippines without a visa for a period of 14 days. The said privilege however, will be extended only to those who are arriving through the Diosdado Macapagal International Airport (DMIA) or the Subic Bay International Airport (SBIA).
โ€œThe agreement provides that the foreign locator shall vouch for their officers and personnel coming here and shall notify the SBMA chair of CDC president who shall approve the grant of the visa-free entry privilege,โ€ the Bureau of Immigration said.
Together with the โ€œvisa-freeโ€ entry privilege, officers and personnel of foreign location can also apply with the BI for a landed visa. This visa would allow them to travel to other areas in the Philippines for the purpose of exploring investment opportunities outside the Freeport zones.
This privilege being given by the BI for foreign locators of Subic and Clark is part of the agencyโ€™s thrust in attracting more tourists and investors in the country.
For his part, Arreza agree that this will help attract more foreign investors to do business in Subic and Clark, and other parts of the country. It would also send signal to other foreign investors that the government is serious in courting more foreign investment that will create more jobs and improve the economy of the Philippines.

---
If this article about Clark is useful to you,
please click here to contact us
to tell us what more you wish to know about this article or Clark Philippines, which can be something about Clark investment, about Clark resorts, about Clark Swimming and Leisure or simply general news about Clark.
---
Please send questions to
Editor@ClarkPhilippines.com
. Leave your name, email address, contact numbers and we will get back to you as soon as possible. Information received will not be disclosed.
---
Random
Search
Contact Clark Philippines
Politics & Opinion
Promote Your Business
Recent News & Press Releases
Flight Schedules
Diosdado Macapagal International Airport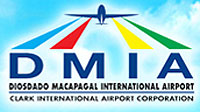 Check flight schedules to and from Clark Freeport
here
Exchange Rate
<!-Currency Converter widget - HTML code - fx-rate.net -->
   Philippine Peso Exchange Rate
<!-end of code-->
Clark Pampanga Weather
<!-Weather in Angeles City, Philippines on your site - HTML code - weatherforecastmap.com -- ><!-end of code-->