LONG TERM LEASE of 3-hectare Prime Property in Philippines Clark Freeport Zone for sale.
LOCATION: Centennial Road corner of Magsaysay Extension, across the road from rear entrance of Clearwater Country Club fronting Centennial Road, Texas Instruments on the other end.
Access
Access to Lot D is via Centennial Road.
Area of Lot D
Physical area of Lot D is considered to be roughly 30,000 square meters, or 3 hectares, end to end.
Period of Lease
Lease contract is for the period ending December 2049.
Payment to Clark Development Corporation (CDC)
If Lessee operates a business on this property, Lessee has to pay โ€œrevenue sharingโ€ to CDC based on the following:
โ€ข 7% of gross profit, OR
โ€ข 3% of gross revenues WHICHEVER IS HIGHER.
PRICE AND PAYMENT TERMS:
Two options for payment are available:
A. One-time payment:
US$3,500,000
B. Monthly Payment:
Monthly Lease Rental Rate and Escalation
Startup monthly lease rental is US$26,000, with an escalation (increase) of 10% after every three years.
Security Deposit
24 months security deposit, returned at the end of the lease, forfeited by Lessee on pre-termination Security deposit cannot be used to offset lease rental payments.
Advanced Lease Rental Payment
Advanced payment of 24 months and can be deducted from the lease payments during the last two years of the contract. Advanced lease rental payments cannot be applied to offset monthly lease rental payments. Please also note that the monthly rental is higher for the last 24 months of the agreement because of the escalation mentioned above. The Advanced Lease Rental Payment requirement is only based on current rent so this payment will only be enough to offset less than 24 months of rent for the final months of the lease contract.
Payment Terms
Lease rental is paid six months at a time in advance. Payments must be made in USD deposited into a bank account possibly in Philippines or Kong Kong as designated by Lessor.
Initial Payment
Based on above-mentioned payment terms, the first payment due upon signing of the agreement shall include:
1. Security deposit of 24 months
2. Advanced Lease Rental Payment equivalent to 24 months for the last several months of the lease agreements
3. First six months of lease rental
Pre-termination
There is no pre-termination of this contract. Failure of Lessee to make payment will result in Lessee defaulting on this contract.
Default
Failure of Less to honor his obligations in this contract will result in default. Default will lead to automatic cancellation of the lease, lessee must vacate the property within 14 calendar days, forfeit all security deposit and advanced lease rental payments and forfeit everything that was not removed from the lot.
For more details, please contact Yats International at
(632) 637-5019 or contact Yats Leisure:
Yats International Leisure Philippines
3003C East Tower, Philippines Stock Exchange Center,
Exchange Road, Ortigas Center, Metro Manila
Philippines 1605
Click here to read more about the cost of land for lease in Philippines Clark Freeport Zone.

---
If this article about Clark is useful to you,
please click here to contact us
to tell us what more you wish to know about this article or Clark Philippines, which can be something about Clark investment, about Clark resorts, about Clark Swimming and Leisure or simply general news about Clark.
---
Please send questions to
Editor@ClarkPhilippines.com
. Leave your name, email address, contact numbers and we will get back to you as soon as possible. Information received will not be disclosed.
---
Random
Search
Contact Clark Philippines
Politics & Opinion
Promote Your Business
Recent News & Press Releases
Flight Schedules
Diosdado Macapagal International Airport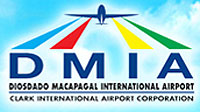 Check flight schedules to and from Clark Freeport
here
Exchange Rate
<!-Currency Converter widget - HTML code - fx-rate.net -->
   Philippine Peso Exchange Rate
<!-end of code-->
Clark Pampanga Weather
<!-Weather in Angeles City, Philippines on your site - HTML code - weatherforecastmap.com -- ><!-end of code-->