Leading supplier of fine vintage wine in Manila and Pampanga opens wine kiosks in Manila.
First wine kiosk to open is located at the lobby of the Oakwood Premium Hotel in Ortigas Center, Metro Manila, just opposite Asian Development Bank or ADB and a few steps from the Podium shopping mall.
Wine kiosks offer premium wine at good value to wine lovers in Manila. Each wine shop offers between 200 to 300 selections of wines priced at php500 and up. What attracts the attention of Manila wine lovers as well as tourists and business travelers staying in Manila is the interesting selection of fine vintage wines found in these small wine shops around Manila.
Wine lovers in Manila have been complaining about the poor selection of wines in wine stores in Philippines. Reports show that 80% of the wines offered by the top 10 leading wine importers and wine suppliers in Philippines are similar. Most wine importers in Philippines emphasize cheaper wines from Chile, Argentina, Australia and New Zealand. Even the Manila wine importers bringing wines from Italy and Spain go for the cheaper labels that are rarely a good example of the wines from those famous wine regions in Europe.
Fine Vintage wine in the cellars of Yats Restaurant
Leading wine supplier Yats Wine Cellars takes on a different approach by importing wines that stimulate interest from the wine loving communities in the Philippines. According to Yats, even wines at the lower price brackets can be quite interesting. In fact, wines in their wine shops in Manila and Pampanga cater not just to the shopping needs of Philippines wine drinkers but also provide opportunities for wine lovers in Manila to explore new and possibly better and more exciting options.
Please click here to contact Yats Wine Cellars for inquiries and orders
As a special wine importer, the sourcing strategy of Yats Wine Cellars is different from most of the other wine importers in Manila, Cebu and other parts of the Philippines. First of all, a great deal of emphasis is placed on the regional characteristics of the wine. It is not important that the market takes to a new wine immediately. The wine has to be true to its origin.
Burgundy Red Wine 1995 Morey-St.-Denis 1er Cru at Yats Restaurant Clark Pampanga
Yats Wine Cellars is generally regarded by Asian and Philippines wine lovers as the best wine supplier in the Philippines. Their Wine Shop in Clark Philippines frequently releases new and exciting selection of fine vintage wines that are popular among wine lovers in Asia.
Orders for wines to be delivered in Manila or Pampanga can be even be placed from overseas and payment made via bank transfers of Paypal (with 4.5% surcharge). Nominal delivery charge will be added for deliveries but sometimes waived for orders involving more substantial amount. The wine list is on the web site but stock for most of the vintage wines are quite limited so shoppers should check to confirm availability before placing the orders.
http://www.YatsWineCellars.com
1985 Brunello di Montalcino from the wine cellars of fine dining Yats Restaurant & Wine Bar
YATS Wine Cellars cater to private wine tasting parties and from time to time offers public wine tasting events called Yats Wine Experience. Yats Wine Experience is a public wine appreciation event. Because there are no sponsors, participants are never exposed to pushy wine salesmen or subjected to boring sales pitches and speeches. Every event has a different theme designed to highlight a certain aspect in wine appreciation. Although the whole point about Yats Wine Experience is really to have a wonderful time with wine and congenial company, many participants leave the event knowing more about wine.
Generally known among wine lovers in the Philippines as the best wine shop for more sophisticated wine drinkers, Yats Wine Cellars is frequently visited not only by wine connoisseurs and wine shoppers but also by professional sommeliers and restaurateurs looking for something to add to their wine list to satisfy the more demanding and knowledgeable clients in Manila.
For more information email Wine@Yats-International.com
Leading wine importer and best wine supplier in the Philippines exert extra efforts to streamline its wine offerings to provide an exciting and educational wine shopping experience for wine drinkers and food lovers in Manila, Alabang, Makati, Bonifacio Global City, Ortigas, Cebu, Subic, Angeles City and Clark Philippines.
Yats Wine Cellars
3003C East Tower, Philippines Stock Exchange Center (Tektite)
Exchange Road, Ortigas Center, Metro Manila, Philippines
(632) 637-5019 0917-540-3626 0917-826-8790
ask for Rea or Ana Fe
If Philippines is part of an upcoming travel and holiday plan, wine lovers might want to visit Clark Freeport Zone just 70 minutes from Manila. This bustling new city that is slated to replace Manila as the new capital of the Philippines has the largest wine shop called Clark Wine Center. For more information, log on to
http://www.ClarkWineCenter.com
Clark Wine Center
MA Roxas Ave corner A Bonifacio Ave,
Clark Freeport, Pampanga, Philippines 2023
(045) 841-4006 0922-870-5173 0917-826-8790 ask for Ana Fe
Famous Wine Shop in Pampanga Clark Wine Center
Getting to this wine shop in Angeles City Clark Philippines
Getting to Clark Wine Center is quite simple:
After entering Clark Freeport from Dau and Angeles City, proceed straight along the main highway M A Roxas. Clark Wine Center is the stand-along white building on the right, at the corner A Bonifacio Ave.
For wine lovers in Hong Kong, Macau and China:
Yats International HK Sales Office,
Tel: (852) 2788-0738 ask for Miss Eva Leung
Wine and food lovers who are staying in or planning a trip out of town to the north to Pampanga might be interested to know of the famous fine dining Yats Restaurant located inside Mimosa Golf and Casino leisure estate in the safe and clean city of Clark Freeport. Located next to the nightlife capital of the Philippines, Angeles City which offers a different class of entertainment, Clark is revered by business and family travelers for its laidback yet upscale lifestyle and quality dining establishments.
One of 750 restaurants in the world to win Wine Spectator Best of Awards of Excellence for great restaurant wine list
Yats Restaurant which is generally regarded as the best restaurant in Pampanga offers award winning restaurant wine list, top rated fine dining resto bar outside Manila, one in 800 restaurants in the world to win the Wine Spectatorโ€™s Best of Awards of Excellence for its fabulous restaurant wine list, the only restaurant in the Philippines to be given this award.
Each year, world leading wine and dining magazine called Wine Spectator gives out a special award to restaurants offering the best wine selections. The Best of Awards of Excellence is given out to less than 800 of the best restaurants worldwide. Here in the Philippines, Yats Restaurant and Wine Bar is the only one to receive this prestigious international award. This restaurant in Clark Pampanga is already well known as one of the best restaurants in the Philippines. With this award, this fine dining establishment puts Philippines, Clark Pampanga on the map of the international dining scene.
Fine wines served at Yats Restaurant
Restaurant wine lists are judged not for the number of impressive bad names on the wine list but more on how interesting the wine selection is for the dining guests. Breadth of selection covering all the major wine producing regions of the world is an important aspect of a restaurant wine list and so is the depth of vintages offered. Yats Restaurant has long been recognized internationally as one of the best places to wine and dine for wine lovers and those who are used to world class gourmet dining. Winning this international restaurant award places the Philippines on the map of international travelers who are accustomed to fine dining at a world-class level. The famous restaurant wine list of this top rated restaurant in Clark Pampanga serves as an icon in the Philippines for international wine lovers coming over to visit the Philippines on business or leisure.
Wine lovers and foodies visiting the Philippines might want to wine and dine at the best fine dining restaurant near Manila. Yats Restaurant offers an award winning 2700-line wine list sure to please wine connoisseurs and enthusiasts. Log on to
http://www.YatsRestaurant.com
Yats Leisure Philippines
Besides good restaurants to wine and dine near Manila, Subic or in Angeles City Pampanga, Clark Philippines, those requiring assistance for hotel and resort bookings in Clark, Pampanga, Philippines may log on to this web site for more information and reservations.
http://www.HotelClarkPhilippines.com
Clark Pampanga is not only frequently visited for its good restaurants and fine dining establishments, it is also a highly recommended wedding destination especially for couples looking for outdoor garden reception venues and beach weddings. For assistance and information on wedding venues and how to organize a wedding reception, log on to
http://www.PhilippinesWeddingVenue.com
Lodging in Clearwater Resort by the Lake
Those visitors who plan to relax and unwind in Angeles City, Subic, Pampanga, Clark Philippines might make an effort to book a room at the famous beach and lake resort Clearwater Resort and Country Club. This famous hotel in Clark Pampanga is frequently visited by families with children looking for a good place in Clark to see, a good holiday destination for the family to relax and unwind in the beautiful outdoor facilities. For more information, log on to
www.ClearwaterPhilippines.com
The London Pub is a very popular resto bar for residents, tourists, business executives and visitors from Manila to hang out, drink, relax and unwind after work or a game of golf during the day. Fine English cuisine, family comfort food is served. It is also very famous for the best fish n chips in the Philippines.
http://www.LondonPubClark.com
Hot Line for whatโ€™s happening in Clark: 045 889-5151 ask for Loydha or Jeramie
Yats Leisure Philippines is a Hong Kong based company which owns and operates several establishments in Clark Pampanga. For more information about Yats, please log on to http://www.YatsLeisure.com
For information about working, living, doing business or finding a job in the Philippines, log on to http://www.yilp.com
---
If this article about Clark is useful to you,
please click here to contact us
to tell us what more you wish to know about this article or Clark Philippines, which can be something about Clark investment, about Clark resorts, about Clark Swimming and Leisure or simply general news about Clark.
---
Please send questions to
Editor@ClarkPhilippines.com
. Leave your name, email address, contact numbers and we will get back to you as soon as possible. Information received will not be disclosed.
---
Random
Search
Contact Clark Philippines
Politics & Opinion
Promote Your Business
Recent News & Press Releases
Flight Schedules
Diosdado Macapagal International Airport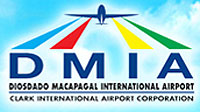 Check flight schedules to and from Clark Freeport
here
Exchange Rate
<!-Currency Converter widget - HTML code - fx-rate.net -->
   Philippine Peso Exchange Rate
<!-end of code-->
Clark Pampanga Weather
<!-Weather in Angeles City, Philippines on your site - HTML code - weatherforecastmap.com -- ><!-end of code-->