CITY OF SAN FERNANDO – The Provincial Government of Pampanga, through Governor Lilia Pineda, provided financial assistance to 33 villages in Candaba amounting to P660,000.
The funds will be used in the implementation of post disaster programs in various villages in said town.
Have something to report? Tell us in text, photos or videos.
Provincial Administrator Andres S. Pangilinan, Jr., together with other provincial officials, awarded the P20,000 check to each village chieftains.
Buas village chief, Benny Ocampo, said that the financial aid from the Provincial Government is a big help to their planned cleanup drive in their municipality, one of the heavily-flooded towns in the province.
Ocampo was also thankful to the governor for supporting flood-affected families in the town of Candaba.
The funds will be utilized in the conduct of household census, cleanup drive and monitoring of damages in their respective localities.
Pineda instructed Pangilinan to direct the village chiefs to submit survey reports on the actual number of senior citizens and children per household, as this would facilitate the provision of needed services and intervention, especially in times of calamities like the recent heavy flooding in the province.
โ€œDapat kumpleto ang ating datos, ng sa ganoon ay masegurong kumpleto rin ang ating ibibigay na tulong at serbisyo lalo na sa panahon ng kalamidad, para walang masabing mayroon tayong kinikilingan kung merong hindi naabutan ng tulong,โ€ the provincial administrator said.
He also enjoined the barangay captains to check and coordinate with public elementary schools needing cleanup assistance and services.
โ€œThe governor earlier issued instructions for the formation of Capitol work teams which would assist the various flood-affected schools in their cleanup drive and this would be done in coordination with the barangays and municipal fire marshalls.โ€
The financial assistance shall also be used in the village monitoring and assessment activities on the extent of damages wrought by typhoons Pedring and Quiel, Pangilinan said.
He likewise reminded the barangay chiefs to submit the corresponding reports to the Provincial Capitol, as these shall serve as basis for the assistance to be given to the affected families.
Engineer Lulu Alingcastre of the Provincial Disaster Risk Reduction and Management Office briefed the barangay chiefs on the conduct of household survey and damage monitoring and provided them with the necessary report forms.
Earlier, Pineda distributed calamity aid funds to flood-affected barangays in San Simon, Masantol and Macabebe towns.
Meanwhile, checks for the six barangays of Apalit namely: Balucuc, Cansinala, Capalangan and Sucad are ready for distribution.
TRALIER 4
Although hotels and resorts in Manila offer nice venues, function rooms and ballrooms suitable for wedding receptions, a lot of wedding couples prefer outdoor and garden style venues that are near Manila. Wedding couples like the idea of a getaway to travel out of town from Manila to the north and book beautiful outdoor venues in highly recommended top rated hotels and resorts. One of the most frequently visited destinations is Clark, Pampanga, Philippines. Clark offers a number of very nice wedding and reception venues. Clark even has a nice church and a few chapels for wedding ceremonies.
Adding to the charm and attractiveness of wedding venues, resorts and hotels in Clark Philippines are certain unique factors including safety, a keen sense of security and privacy that the main zone of Clark Freeport Zone offers. Angeles Philippines, Subic or Manila cannot offer the same sense of security like Clark Philippines for wedding couples. Brides and grooms are especially concerned about safety issues and security for their guests also.
www.philippinesweddingvenue.com
Philippines Wedding Venues Service Center
Creekside Road corner of Centennial Road,
Central Business District, Clark Freeport Zone,
Pampanga, Philippines 2023
Tel: (045)599-5949 0917-520-4403 0922-870-5177
Manila Sales Office
3003C East Tower, Phil Stock Exchange Center,
Exchange Rd Ortigas Metro Manila, Philippines 1605
(632) 637-5019 0917-520-4393 Rea or Chay
Email: Wedding@Yats-International.com
For any assistance in planning and organizing a wedding ceremony, indoor or outdoor garden reception or to find other wedding service providers, Click here to contact us click here
For assistance in hotel and resort bookings in Clark, Pampanga, Philippines, log on to
http://www.HotelClarkPhilippines.com
To inquire with the highly recommended beach resort hotel in Clark Pampanga visit http://www.ClearwaterPhililippines.com
For more information about Clark, Pampanga, Philippines log on to
http://www.ClarkPhilippines.com
Yats Restaurant is the best restaurant for special dinner, best restaurant for dinner with friends near Manila, also the best place to celebrate special events.
A Well-known Restaurant in Pampnga, an interesting place to celebrate Birthday Party in Pampnga.
A best place to dine with friends in Pampanga
Are you looking for an attractive restaurant or a nice place to eat with friends in Clark, Angeles City Pampanga? Yats Restaurant and Wine Bar is a restaurant with good food and good wines for dinner located at Clark Angeles City Pampanga. Perfect for exclusive dinner venues for groups, recommended for private dinner in Philippines. A Restaurant in Clark for business dinner meeting. Private dinner place or dinner restaurant in Clark Subic Near Manila Angeles City Pampanga. Yats Restaurant is one of the Good Restaurant in Pampanga Angeles City Clark near Manila. Yats Restaurant is one of the good restaurants in Pampanga, a restaurant with good food, a place that is nice for celebration, ideal for business dinner meeting, a good place to enjoy family reunion, and an attractive restaurant that serves good wines for dinner.
www.YatsRestaurant.com
Where to go in Clark? Hotel Clark Philippines is a De Luxe Hotel in Clark and Subic, a risk free place to stay, cozy and nice ambience, a nice function place for special occassion
Looking for interesting hotels near Manila Subic Clark Angeles City Pampanga?
Trouble free hotels and well recognized hotels in Subic Clark Angeles City Pampanga
Clearwater Resort and Country Club offers a good place to stay in Subic Clark Angeles City Pampanga. In offers nice place to have rest in Subic Pampanga outside Manila.
One of the Philippines top hotels in north Luzon. It is one of North Luzon Philippinesโ€™ top hotels that is trouble free, risk free, and a nice place to have rest in Subic. A well-recognized and interesting hotel.
www.HotelClarkPhilippines.com
---
If this article about Clark is useful to you,
please click here to contact us
to tell us what more you wish to know about this article or Clark Philippines, which can be something about Clark investment, about Clark resorts, about Clark Swimming and Leisure or simply general news about Clark.
---
Please send questions to
Editor@ClarkPhilippines.com
. Leave your name, email address, contact numbers and we will get back to you as soon as possible. Information received will not be disclosed.
---
Random
Search
Contact Clark Philippines
Politics & Opinion
Promote Your Business
Recent News & Press Releases
Flight Schedules
Diosdado Macapagal International Airport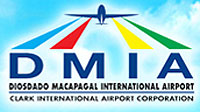 Check flight schedules to and from Clark Freeport
here
Exchange Rate
<!-Currency Converter widget - HTML code - fx-rate.net -->
   Philippine Peso Exchange Rate
<!-end of code-->
Clark Pampanga Weather
<!-Weather in Angeles City, Philippines on your site - HTML code - weatherforecastmap.com -- ><!-end of code-->