Aging a good steak to make it amazing is not a very difficult task. We have all been to a steak house where the steak was extremely tender, flavorful and juicy. Meals like this usually cost approximately $75 – $100. Well aged steaks can easily cost you more than $100. This article is about how to age steaks at home for a fraction of the cost of having a restaurant do it for you.
Living on a limited budget usually requires the consumption of a significant amount of homemade food. Home made food is significantly cheaper than packaged food and tends to have less sodium and fat content. The meat of choice for most budgets tends to be chicken unless you find a significant price reduction on a piece of beef.
High quality aged steaks can be very expensive to purchase, it is not uncommon to find steaks costing $21 per pound or more. If your family is eating with a limited budget the cost of purchasing aged steak can wreck a budget, learning to age steaks can create significant savings.
One way to have great steaks is to age them yourself in your fridge. Any kind of meat can be aged in your home for a fraction of the cost of and this article will tell you how to do it.
The tools you will need are; a wired cooling rack with tray, paper towel and five days for aging. Many people enjoy a good steak on the weekend, As a suggestion for when to start, Monday is the preferred day to begin the aging process. This will have your steak ready for the weekend when you have the time to enjoy it.
The next time you are shopping at the grocery store purchase a discounted steak from the meat section. When you arrive home, open the package and wrap the meat with paper towel and place on the wired cooling rack. Place the rack in the fridge for the next 24 hours.
After 24 hours remove the wet paper towel and wrap the steak with fresh dry paper towel and place back in the fridge. For the next three days change the paper towel if it become wet or sticks to your steak. Your steak will be ready for cooking on Saturday, always let your steak come to room temperature by having it sit on the kitchen counter away from direct sunlight before cooking as this technique will keep the meat from becoming tough when it touches the hot grill.
Rick and his wife have been able to reduce their grocery budget by almost 50% since they started this challenge in 2010. Their 15 years of grocery shopping for the family has led them to start a blog that includes using leftovers to save big, money, meal planning, cooking utensils, recipes, and grocery lists.
Source: http://ezinearticles.com/?How-To-Age-A-Steak&id=6123021
Best place to unwind in Angeles City Pampanga Philippines is to wine and dine at Yats Restaurant
Top Fine dining in Manila Philippines, Wine and Dine at Yats Restaurant & Wine Bar, Wine Spectator Best of Excellence Award for top 600 Best Restaurant Wine List in the World, private rooms, vegetarian menus and healthy cuisine available also
Residents of Manila travel out of town for a short getaway up north visit Angeles city, Clark, Pampanga, Philippines to wine and dine and enjoy a special dinner at the best restaurant in the country. Even people from Subic and Cebu travel to Clark to enjoy a special evening and some great food and rare vintage wine at this fine dining restaurant.
Recent opinion survey of frequent travelers heading north towards Subic and Clark Pampanga revealed that the number one most frequently visited fine dining restaurant in Pampanga is Yats Restaurant & Wine Bar located in Clark Philippines. It is generally regarded as the best restaurant in Clark Pampanga as well as a good night out place near Angeles City.
More and more foodies, critics, connoisseurs, frequent diners and wine lovers from Manila travel out of town north to Clark Pampanga, looking for restaurant that serves the best food in Pampanga, choose to wine and dine in famous fine dining Yats Restaurant & Wine Bar. Most visitors enjoy the fine vintage wines from the cellars of this fine dining restaurant. Some purchase a few to bring back home to Manila.
Many frequent diners from Manila, Angeles City, Subic and other major cities in Asia travel to North Luzon Pampanga Clark Freeport to enjoy good food in a romantic fine dining restaurant. On their list of requirements is a good wine list that not only offers a wide selection of wines from different countries but also older vintages that can be enjoyed now and not ten years later. Classic fine dining is the experience that guests of Clark Philippines' Yats Restaurant & Wine Bar offers to their guests. Although this is an upscale fine dining establishment, families find the restaurant to be very children friendly.
Private dinners can be accommodated in this famous restaurant located in Mimosa, at the heart of Pampanga Clark Freeport. Private rooms suitable for 4 to 24 can be reserved in advance for company and personal functions and events. This fine dining restaurant is a very popular venue for small wedding receptions, social events, company board meetings and annual parties. Many travel all the way from Manila to hold their group dinners and private parties in this famous restaurant in Clark Pampanga.
Philippines Pampanga Clark Freeport is well known for its safety and security, boasting the lowest crime rates in the country. The absence of traffic and pollution also helps to position Clark Pampanga at the top of tourists' list of destinations for vacation and get-away from Manila with families and friends.
Wine lover's choice – Yats Restaurant and Wine Bar – for the most impressive and practical wine list in the Philippines, over 2700 selections, enough to satisfy the most fastidious connoisseurs. Wine lovers and gourmand foodies from Hong Kong, Singapore, Japan, Korea and Malaysia dine at Yats Restaurant & Wine Bar when they visit Philippines and bring home some rare vintage wines too back home from Clark Pampanga.
An excellent wine list is not just about 1st growth and cult Cabernet but a seemingly unending selection of affordable aged vintage wines that are not available anywhere else, not even in the best wine shops around town. Yats Restaurant which is located in Clark Pampanga has just that.
Fine dining Yats Restaurant and Wine Bar is frequently used for private meetings, corporate events and social functions. Located in Mimosa Leisure Estate at the heart of Clark Freeport Zone, this top rated resto bar is a highly recommended meeting destination in Pampanga, Philippines.
For comments, inquiries and reservations click on Click here for inquiry and reservations
Restaurant@Yats-International.com
(045) 599-5600
0922-870-5178
0917-520-4401
Ask for Pedro and Rechel
Getting to this fine dining restaurant of Angeles City Clark Freeport Zone Pampanga Philippines
How to get to this fine-dining restaurant in Clark Pampanga? Once you get to Clark Freeport, go straight until you hit Mimosa. After you enter Mimosa, stay on the left on Mimosa Drive, go past the Holiday Inn and Yats Restaurant (green top, independent 1-storey structure) is on your left. Just past the Yats Restaurant is the London Pub.
Yats Restaurant & Wine Bar
Mimosa Drive past Holiday Inn, Mimosa Leisure Estate,
Clark Freeport Zone, Pampanga, Philippines 2023
Manila Sales Office
3003C East Tower, Phil Stock Exchange Center,
Exchange Rd Ortigas Metro Manila, Philippines 1605
(632) 637-5019 0917-520-4393 Rea or Chay
For any assistance in planning and organizing a wedding ceremony, indoor or outdoor garden reception or to find other wedding service providers, Click here to contact us click here
For assistance in hotel and resort bookings in Clark, Pampanga, Philippines, log on to
http://www.HotelClarkPhilippines.com
To buy wine in Manila, Pampanga, Angeles City, Clark or Subic please log on to http://www. ClarkWineCenter.com
To inquire with the highly recommended beach resort hotel in Clark Pampanga visit http://www.ClearwaterPhililippines.com
For more information about Clark, Pampanga, Philippines log on to
http://www.ClarkPhilippines.com
Residents or Manila travel out of town to head north to Pampanga to relax, unwind and spend a few nights in the new hotel rooms situated right on the lake of Clearwater Resort in Clark Airbase. Many visitors and tourists enjoy the feeling of waking up by the lake. The sunrise produces a spectacular sight with the sunlight reflection on the calm surface of the three-hectare fresh water lake of this famous resort in Clark.
Families with small children prefer outdoor hotel in Manila, clean and safe place in Pampanga Clark to bring kids to relax and unwind. Outdoor space is an important criterion affecting the selection of a suitable hotel in Clark Pampanga for family bonding or to relax and unwind with friends. Best hotel in Clark Pampanga offers good outdoor facilities, large picnic grounds, lake and beach and other outdoor amenities making it possible for guests of this frequently visited hotel in Clark to relax and unwind with no stress.
The safest getaway destination vacation spot near Manila convenient safe and accessible is Clearwater Beach Resort in Clark Pampanga, great for family bonding, hang out to unwind and relax near lake and trees, camping too.
When in Clark, make plans to relax and enjoy an evening at The London Pub located in Mimosa Leisure Estate of Clark Pampanga. This highly recommended resto bar where all the local executives of Pampanga, local and foreign tourists visiting Angeles City, Subic and Clark Philippines gather after a full day of fun or work.
The London Pub is a very popular resto bar for residents, tourists, business executives and visitors from Manila to hang out, drink, relax and unwind after work or a game of golf during the day. Fine English cuisine, family comfort food is served. It is also very famous for the best fish n chips in the Philippines.
http://www.LondonPubClark.com
---
If this article about Clark is useful to you,
please click here to contact us
to tell us what more you wish to know about this article or Clark Philippines, which can be something about Clark investment, about Clark resorts, about Clark Swimming and Leisure or simply general news about Clark.
---
Please send questions to
Editor@ClarkPhilippines.com
. Leave your name, email address, contact numbers and we will get back to you as soon as possible. Information received will not be disclosed.
---
Random
Search
Contact Clark Philippines
Politics & Opinion
Promote Your Business
Recent News & Press Releases
Flight Schedules
Diosdado Macapagal International Airport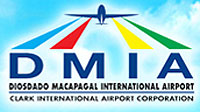 Check flight schedules to and from Clark Freeport
here
Exchange Rate
<!-Currency Converter widget - HTML code - fx-rate.net -->
   Philippine Peso Exchange Rate
<!-end of code-->
Clark Pampanga Weather
<!-Weather in Angeles City, Philippines on your site - HTML code - weatherforecastmap.com -- ><!-end of code-->