Nespresso coffee machine owners in Philippines are relieved to hear that finally Nespresso Coffee Capsules can be purchased in Manila or even Pampanga Philippines. Finally Nespresso coffee users do not have to put up with the inconvenience and the expense of ordering their supplies of Nespresso Coffee Capsules which were not available in the Philippines. Here in Manila, there are many residents who bought Nespresso fully automatic coffee makers in Hong Kong, America and Singapore only to discover that Nespresso Coffee Capsules were not generally available here in the Philippines.
Nespresso opted for aluminum for its preserving qualities that completely protect the ground coffee from air and light. As a result, our Club members are able to savor the full richness and quality of the aromas and flavors of the freshly roasted and ground coffee with each and every cup. Nespresso is moreover committed to environmentally-friendly practices through the recycling of its used capsules. Switzerland has a unique network of 2050 collection points. The aluminum, a 100% and infinitely recyclable material, is melted down and reused in other high quality products. The coffee grounds are used as fertilizer.
Buying Nespresso Coffee Pods in Manila Philippines had been very inconvenient. Nespresso users' complaints had not been heard, until now. Now Nespresso Coffee Capsules often called Nespresso pods, can be ordered for pickup in Manila or Clark, Pampanga. Delivery can also be arranged for a fee within the Metro Manila areas or larger orders.
Nespresso Pods – The Espresso Blends:
'Ristretto'- a powerful and contrasting typical Italian espresso. It has a pleasant lingering taste with a subtle contrast between strength and bitterness, acidity and fruity notes.
Ideal Tasting- 25-ml or 40-ml espresso cup/ ideal for making cappuccino.
Intensity- 10
'Arpeggio'- an intense and creamy Mediterranean blend par excellence with fruity or malted profiles.
Ideal Tasting- 25-ml or 40-ml espresso cup/ ideal for making cappuccino.
Intensity- 9
'Roma'- a full and balanced sweet and woody notes
Ideal Tasting- best enjoyed in a small cup (40 ml or 25 ml).
Intensity- 8
'Livanto'- a round and balanced blend characterized by a combination of cereal, malted and caramelized notes and fine fruity tones.
Ideal Tasting- perfect in a 40 ml espresso cup.
Intensity- 6
'Capriccio'- a rich and distinctive, full-bodied, creamy espresso. It has a dense crema that magically reflects the light.
Ideal Tasting- best enjoyed in a 40 ml espresso cup.
Intensity- 5
'Volluto'- a sweet and fruity flavor, lightly roasted but full-bodied with a cereal hint reinforced by a touch of acidity.
Ideal Tasting- 40-ml espresso cup.
Intensity- 4
'Cosi'- With light body with lemon hint, Cosi is perfect for espresso lovers who enjoy a citrus characteristic plus a touch of floral notes.
Ideal Tasting- 40-ml espresso cup.
Intensity- 3
Nespresso Pods – The Lungo Blends:
'Fortissio Lungo'- a rich and intense full-bodied Lungo offering a delicious bitterness and an exquisite fullness on the palate characterized by notes of dark roasted beans.
Ideal Tasting- created to be enjoyed in a large 110-ml cup.
Intensity- 7
'Vivalto Lungo'- a complex and balanced combination of roasted and floral notes.
Ideal Tasting- created to be enjoyed in a large 110-ml cup.
Intensity- 4
'Finezzo Lungo'- a floral and refreshing Lungo, which is light and thirst-quenching drink. Floral notes reminiscent of jasmine and orange blossom and notes of bergamot, this Lungo is lifted by a touch of acidity.
Ideal Tasting- created to be enjoyed in a large 110-ml cup.
Intensity- 3
Nespresso Pods – Decaf:
'Decaffeinato Lungo'- a light and full flavored decaffeinated Lungo with aromatic notes of roasted, cereal, lemon and floral characters.
Ideal Tasting- created to be enjoyed in a large 110-ml cup.
Intensity- 3
'Decaffeinato'- A fruity and delicate decaffeinated blend offering a milky-buttery note and hints of red fruit.
Ideal Tasting- 40 ml espresso cup.
Intensity- 2
'Decaffeinato Intenso'- a dense and powerful taste with a slightly elevated acidity.
Ideal Tasting- 40 ml espresso cup.
Intensity- 7
Nespresso coffee pods available include:
Ristretto, Arpeggio, Roma, Decaffeinato Intenso, Livanto, Volutto, Cosi, Decaffeinato all at p670/box-of-10.
A few selections of the luxurious Lungo series are available at p740/box-of-10. Nespresso Coffee Lungo capsules Coffee pods available are Vivalto, Decaffeinato Lunco and Finezzo Lungo.
Here is how easy it is to order:
Click here to contact the supplier nearest you for inquiries and orders of Nespresso Capsules Coffee Pods.
Manila Sales Office
3003C East Tower, Phil Stock Exchange Center,
Exchange Rd Ortigas Metro Manila, Philippines 1605
(632) 637-5019 0917-520-4393 Rea or Chay
In Pampanga, Angeles City, Clark Philippines call
0922-870-5173 0917-826-8790 and ask for Ana Fe
Coffee@Yats-International.com
Wedding couples looking for wedding reception venues and beach wedding venues can log on to this Philippines Wedding Venue web site for free information and assistance:
http://www.PhilippinesWeddingVenue.com
Or log on to this web site for some of the best event venues for team building, company outings, weddings, debuts, baptismal, picnics, school outings, field trips, retreats and all sorts of social and corporate events in Manila, Subic and Pampanga:
http://www.ClearwaterPhilippines.com
Staying in a good hotel or resort in Pampanga Clark Philippines, it might be a good idea to enjoy an evening of wine-and-dine in the deluxe and luxurious fine dining Yats Restaurant and Wine Bar that features an award winning 2700-line wine list. This luxurious restaurant is located in the safe and secured compounds of Mimosa Leisure Estate of Clark Freeport Zone. For more information, visit http://www.YatsRestaurant.com
YATS Leisure Philippines is a developer and operator of clubs, resorts and high-class restaurants and wine shops in Clark Angeles Philippines http://www.YatsLeisure.com
Wine lovers looking for a special bottle or something that is of great value and special discounts might log on to this web site to shop for fine vintage wines
http://www.YatsWineCellars.com
While staying in some of the best hotels in Clark, one might as well add to the itinerary a visit to the famous Clark Wine Center, the largest wine shop in Philippines which offers over 2000 selections of fine vintage wine from all wine regions, vintages spanning over 50 years covering all price ranges.
http://www.ClarkWineCenter.com
Looking for famous tourists spots, places to visit and see, relax and unwind in Clark, Pampanga, Philippines? You may want to check out these sites also:
Clark Pampanga has many good hotels and resorts to choose from, accommodating guests looking for holidays and vacations in a secured destination in the Philippines. Best hotels in Pampanga offer good outdoor facilities for children and kids to enjoy the resort while parents and adults relax and unwind in safe and clean venues. For assistance with hotels in Pampanga and Clark Philippines, log on to
http://www.HotelClarkPhilippines.com
The lifestyle in Clark Pampanga is quite unique because it is rich with outdoor activities. For more information about activities such as shopping, sports, golf, leisure, hotel accommodation, where to see and visit, what to do, where to wine and dine and good places to hang out, relax, have a drink with friends, child-friendly establishments, log on to
http://www.ClarkPhilippines.com

The London Pub is a very popular resto bar for residents, tourists, business executives and visitors from Manila to hang out, drink, relax and unwind after work or a game of golf during the day. Fine English cuisine, family comfort food is served. It is also very famous for the best fish n chips in the Philippines.
http://www.LondonPubClark.com
For information about working, living, doing business or finding a job in the Philippines, log on to http://www.yilp.com
Facebook
http://www.facebook.com/#!/yats.wine
---
If this article about Clark is useful to you,
please click here to contact us
to tell us what more you wish to know about this article or Clark Philippines, which can be something about Clark investment, about Clark resorts, about Clark Swimming and Leisure or simply general news about Clark.
---
Please send questions to
Editor@ClarkPhilippines.com
. Leave your name, email address, contact numbers and we will get back to you as soon as possible. Information received will not be disclosed.
---
Random
Search
Contact Clark Philippines
Politics & Opinion
Promote Your Business
Recent News & Press Releases
Flight Schedules
Diosdado Macapagal International Airport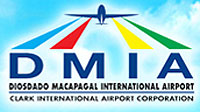 Check flight schedules to and from Clark Freeport
here
Exchange Rate
<!-Currency Converter widget - HTML code - fx-rate.net -->
   Philippine Peso Exchange Rate
<!-end of code-->
Clark Pampanga Weather
<!-Weather in Angeles City, Philippines on your site - HTML code - weatherforecastmap.com -- ><!-end of code-->