Australian wine producers may need a greater understanding of the culture of Chinese wine consumption to retain their market share in the fast-growing Asian nation.
The Chinese market for imported wine recorded a strong year of growth in 2010, because of the country's growing economy and rising incomes.
China is Australia's fastest growing wine export market, but Australia comes a distant second to France.
Senior commodities analyst with Rabobank, Marc Soccio, says the Australian wine industry needs to understand more about the "enigmatic" Chinese wine market.
"The way the Chinese consume wine is quite different to other parts of the world…it's very much a status symbol, it's something that they use to project their own status in society," he said.
"For that reason, the consumption of foreign wine in particular is very much centred in the hotel and restaurant trade and very much around entertaining both family and business banquets and gift-giving occasions.
"The way the Chinese consume wine is quite different to what we're used to, and I think that's what makes it such an interesting market and such a difficult market to get your head around and penetrate.
"So I think that's one of the major challenges is actually understanding how to best tackle this."
Source: http://www.abc.net.au/rural/news/content/201104/s3187816.htm
Recent opinion survey of frequent travelers heading north towards Subic and Clark Pampanga revealed that the number one most frequently visited fine dining restaurant in Pampanga is Yats Restaurant & Wine Bar located in Clark Philippines.
Hong Kong-based Yats International built this restaurant in 2000 to provide a world-class cozy fine dining restaurant, as well as business meeting facilities and venues for private dinners and social functions in Philippines Pampanga Angeles City Clark Freeport Zone. North Luzon Pampanga Angeles City Clark Philippines was selected for this restaurant because of safety, clean air, absence of traffic and proximity to Manila and Subic. Clark Freeport is located near Manila and Subic. Diners from Manila and Subic can travel north along North Expressway and arrive in Clark in about 70 minutes without having to go through city driving, making this fine dining restaurant very convenient and accessible for guests from Manila.
Yats Restaurant & Wine Bar is general regarded in the Philippines as the best fine dining establishment in the country. Wine Spectator Magazineโ€™s gave out Restaurant Wine List Best of Award of Excellence to 788 restaurants in the world. Yats Restaurant is the only restaurant in the Philippines to receive this award in recognition of its famous 2700-line restaurant wine list that has attracted many wine lovers to visit Clark Pampanga frequently to wine and dine.
Wine tastings are held regularly at this fine dining establishment, each event with a different theme. Popular themes include a tasting of 15 different Cabernet-Sauvignon-dominant red wines, old-world compared against new-world wines and a tasting of 50 years of aged vintage wines.
In addition to the wine cellars of the fine dining Yats Restaurant, more selections are available from the largest wine shop in Philippines, another property of Yats Wine Cellars called Clark Wine Center just 3 minutes away. Guests do not have to pay corkage fee for wines purchased from Clark Wine Centerโ€™s Wine Shop. 0922-870-5173 0917-826-8790 for Ana Fe.
Group dinners, family dinners with children, private parties, social or corporate functions and events can be held in this popular restaurant in Clark Pampanga.
For comments, inquiries and reservations click on Click here for inquiry and reservations
Restaurant@Yats-International.com
(045) 599-5600
0922-870-5178
0917-520-4401
Ask for Pedro and Rechel
Getting to this fine dining restaurant of Angeles City Clark Freeport Zone Pampanga Philippines
How to get to this fine-dining restaurant in Clark Philippines? Once you get to Clark Freeport, go straight until you hit Mimosa. After you enter Mimosa, stay on the left on Mimosa Drive, go past the Holiday Inn and Yats Restaurant (green top, independent 1-storey structure) is on your left. Just past the Yats Restaurant is the London Pub.
Yats Restaurant & Wine Bar
Mimosa Drive past Holiday Inn, Mimosa Leisure Estate,
Clark Freeport Zone, Pampanga, Philippines 2023
Manila Sales Office
3003C East Tower, Phil Stock Exchange Center,
Exchange Rd Ortigas Metro Manila, Philippines 1605
(632) 637-5019 0917-520-4393 Rea or Chay
For any assistance in planning and organizing a wedding ceremony, indoor or outdoor garden reception or to find other wedding service providers, Click here to contact us click here
For assistance in hotel and resort bookings in Clark, Pampanga, Philippines, log on to
http://www.HotelClarkPhilippines.com
To buy wine in Manila, Pampanga, Angeles City, Clark or Subic please log on to http://www. ClarkWineCenter.com
To inquire with the highly recommended beach resort hotel in Clark Pampanga visit http://www.ClearwaterPhililippines.com
For more information about Clark, Pampanga, Philippines log on to
http://www.ClarkPhilippines.com
---
If this article about Clark is useful to you,
please click here to contact us
to tell us what more you wish to know about this article or Clark Philippines, which can be something about Clark investment, about Clark resorts, about Clark Swimming and Leisure or simply general news about Clark.
---
Please send questions to
Editor@ClarkPhilippines.com
. Leave your name, email address, contact numbers and we will get back to you as soon as possible. Information received will not be disclosed.
---
Random
Search
Contact Clark Philippines
Politics & Opinion
Promote Your Business
Recent News & Press Releases
Flight Schedules
Diosdado Macapagal International Airport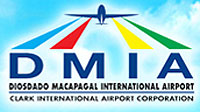 Check flight schedules to and from Clark Freeport
here
Exchange Rate
<!-Currency Converter widget - HTML code - fx-rate.net -->
   Philippine Peso Exchange Rate
<!-end of code-->
Clark Pampanga Weather
<!-Weather in Angeles City, Philippines on your site - HTML code - weatherforecastmap.com -- ><!-end of code-->