With an annual output of around only 150,000 bottles, Champagne Dumangin is probably not on your wine radar. It's not exactly in your face, clamouring for attention. Not yet.
Gilles Dumangin, fifth-generation owner of the boutique "Elaborateurs de Champagne", has just visited our shores and is keen for New Zealanders to embrace his fine product.
And fine it is, especially if you prefer a drier, less sugary champagne style.
Dumangin's great-great-grandfather Hippolyte kicked it all off in 1890 and began blending grapes and reserve wines to create a fruity perfectly balanced cuvee.
The total number of hectares for their own vines is just 5.6, but as Dumangin says, "I'm still a grower, I don't buy wines, I buy grapes from growers whom we have worked with for almost two decades."
Dumangin has a clear focus of who his clients are likely to be.
"We're so small, we concentrate on mature markets and are looking to grow the new fine wine connoisseur."
He's also a realist. "Although I prefer my wines dry, I need to make sweeter wines for most of my customers, but the best champagne for me is the one with the least sugar."
Dumangin says his philosophy is to design champagne for a variety of palates and export accordingly. For example, in the United States the champagne is made in a very sweet style, more than double that preferred by drinkers in Norway or Japan.
In terms of sweetness where do New Zealanders sit? "They tend to be in the middle," says Dumangin.
He's probably right, but having tried nine of the champagnes I found myself attracted to the "zero dosage", bitingly drier styles, although I suspect that I would be in the minority.
And a word of caution. "Neon lights are the enemy of champagne," says Dumangin. "Champagne gets attracted by light."
Which will explain why Dumangin's clear bottles come with a protective dark cloth wrapper.
Dumangin Premier Cru Brut Rose NV, $85-$95
A very pale salmon colour with a clean, dry finish. The producer's best-selling wine and 50 per cent of total production. A blend of chardonnay and pinot noir with a dash of pinot meunier, it is a very classy drink.
Dumangin Premier Cru Vintage 2003, usually around $120, introductory price of $99
From a vintage bursting with flavour this is drinking well now but will continue to develop. It is light, bright and fruity, a classic. It is 54 per cent chardonnay, 46 per cent pinot noir.
By John Hawkesby
Source: http://www.nzherald.co.nz/lifestyle/news/article.cfm?c_id=6&objectid=10718795
Nice place to eat in Angeles City Philippines is fine dining Yats Restaurant, private rooms available, great wines, generally regarded as the best restaurant in Clark Pampanga.
Manila dining guide lauds Yats Restaurant for its award winning wine list befitting a world class fine dining establishment. Interesting enough, this upscale top rated restaurant in Clark Pampanga is also frequently visited by families with children. Visitors from Manila travel to Angeles City Pampanga Clark Philippines often dine at Yats Restaurant to enjoy its cozy ambience, delicious food, good service and fantastic selection of wine all at reasonable prices. This top rated restaurant was designed to serve the dual purpose of fine dining for business executives and for families to enjoy a good evening in Clark in a resto bar that is child friendly but still upscale, cozy and elegant. This is one of the few restaurants in Asia that achieves these two purposes under one roof.
Highly recommended fine dining restaurant in Manila for special occasion is Yats Restaurant & Wine Lounge located in the famous Mimosa Leisure Estate in Clark Pampanga. Situated near this popular restaurant in Clark is the Mimosa Golf Course as well as the Mimosa Clark Casino. This top rated restaurant near Angeles City Pampanga in Clark Philippines is frequently used for private parties and corporate functions such as board meetings and other gatherings. Its private rooms are frequently used for board meetings, private parties, company meetings and other functions and events.
Family travelers laud Yats Restaurant as the best restaurant in Clark Pampanga for family dinners. Although this frequently visited resto bar is a top rated fine dining restaurant outside Manila, the dining rooms are very children friendly. The ambience is cozy but upscale, beautiful but relaxing also, making this restaurant a dining venue that is highly recommended by event organizers for family gatherings, group dinners, social and corporate events.
Best restaurant in Clark Philippines offers award winning restaurant wine list, top rated fine dining resto bar outside Manila, one in 650 restaurants in the world to win the Wine Spectator's Best of Awards of Excellence for its fabulous restaurant wine list, the only restaurant in the Philippines to be given this award.
Each year, world leading wine and dining magazine called Wine Spectator gives out a special award to restaurants offering the best wine selections. The Best of Awards of Excellence is given out to less than 700 of the best restaurants worldwide. Here in the Philippines, Yats Restaurant and Wine Bar is the only one to receive this prestigious international award. Restaurant wine lists are judged not for the number of impressive bad names on the wine list but more on how interesting the wine selection is for the dining guests. Breadth of selection covering all the major wine producing regions of the world is an important aspect of a restaurant wine list and so is the depth of vintages offered. Yats Restaurant has long been recognized internationally as one of the best places to wine and dine for wine lovers and those who are used to world class gourmet dining. Winning this international restaurant award places the Philippines on the map of international travelers who are accustomed to fine dining at a world-class level. The famous restaurant wine list of this top rated restaurant in Clark Pampanga serves as an icon in the Philippines for international wine lovers coming over to visit the Philippines on business or leisure.
For comments, inquiries and reservations click on Click here for inquiry and reservations
Restaurant@Yats-International.com
(045) 599-5600
0922-870-5178
0917-520-4401
Ask for Pedro and Rechel
Getting to this fine dining restaurant of Angeles City Clark Freeport Zone Pampanga Philippines
How to get to this fine-dining restaurant in Clark Pampanga? Once you get to Clark Freeport, go straight until you hit Mimosa. After you enter Mimosa, stay on the left on Mimosa Drive, go past the Holiday Inn and Yats Restaurant (green top, independent 1-storey structure) is on your left. Just past the Yats Restaurant is the London Pub.
Yats Restaurant & Wine Bar
Mimosa Drive past Holiday Inn, Mimosa Leisure Estate,
Clark Freeport Zone, Pampanga, Philippines 2023
Manila Sales Office
3003C East Tower, Phil Stock Exchange Center,
Exchange Rd Ortigas Metro Manila, Philippines 1605
(632) 637-5019 0917-520-4393 Rea or Chay
For any assistance in planning and organizing a wedding ceremony, indoor or outdoor garden reception or to find other wedding service providers, Click here to contact us click here
For assistance in hotel and resort bookings in Clark, Pampanga, Philippines, log on to
http://www.HotelClarkPhilippines.com
To buy wine in Manila, Pampanga, Angeles City, Clark or Subic please log on to http://www. ClarkWineCenter.com
To inquire with the highly recommended beach resort hotel in Clark Pampanga visit http://www.ClearwaterPhililippines.com
For more information about Clark, Pampanga, Philippines log on to
http://www.ClarkPhilippines.com
---
If this article about Clark is useful to you,
please click here to contact us
to tell us what more you wish to know about this article or Clark Philippines, which can be something about Clark investment, about Clark resorts, about Clark Swimming and Leisure or simply general news about Clark.
---
Please send questions to
Editor@ClarkPhilippines.com
. Leave your name, email address, contact numbers and we will get back to you as soon as possible. Information received will not be disclosed.
---
Random
Search
Contact Clark Philippines
Politics & Opinion
Promote Your Business
Recent News & Press Releases
Flight Schedules
Diosdado Macapagal International Airport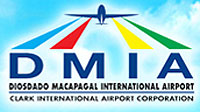 Check flight schedules to and from Clark Freeport
here
Exchange Rate
<!-Currency Converter widget - HTML code - fx-rate.net -->
   Philippine Peso Exchange Rate
<!-end of code-->
Clark Pampanga Weather
<!-Weather in Angeles City, Philippines on your site - HTML code - weatherforecastmap.com -- ><!-end of code-->