CLARE VALLEY, Australiaā€"Of all the wine sagas that I've followed over the decadesā€"the rise of California; the decline of everyday Bordeaux; the stunning renaissance of Italy; the revitalization of Spain; the wholly new appearance of Oregon and Washingtonā€"none quite equals the roller-coaster ride of Australia.
In the space of little more than a decade, Australian wine went from a strictly local item fighting for shelf space and cultural legitimacy in a beer-besotted country to a worldwide phenomenon that single-handedly knocked France off the (low-priced) shelves in Great Britain and was fast encroaching on comparably low-priced wines in the United States. Like some alien invader, Australian wine was a commercial juggernaut that seemingly came out of nowhere.
Then, about five years ago give or take, the juggernaut ground to a halt. All of a sudden, it seemed that nobody wanted Australian wines anymoreā€"or publicly admitted to it, anyway. Producer after producer here in Australia told me point-blank during my three-week-long trip last month that they had no market in the United States. I heard time and again that their importers either cut orders severely or left off importing their wines altogether.
Every wine industry has its missteps. It happened in Burgundy in the 1970s with excessive yields creating dilute, almost anorectic wines; in California in the 1980s with flavorless "food wines;" and in Oregon with a self-proclaimed pair of supposedly great vintages (1986 and '87) that set the region back in public esteem and credibility for nearly a decade. The list could easily continue with, for example, Austria's disastrous scandal in 1985 involving wines spiked with diethylene glycol.
In all of these cases, what emerged from the ashes was a vastly improved wine culture in each locale. Burgundy has never made better red wines, in my opinion, than it does today. (White Burgundies are more problematic as the yields for Chardonnay are still way too high for consistent greatness, to say nothing of the nagging, aggravated and still-unsolved problem of premature oxidation in white Burgundies.)
Austria radically reformed itself after the wake-up call of the scandal, and its wines have never been purer, finer or more profound. California has gone from strength to strength, from an explosion of ever-better Pinot Noirs and Syrahs to the still-evolving maturation of largely new (and often cooler) wine zones along the Central and Sonoma coasts. Oregon, for its part, is now creating the best Pinot Noirs it has ever made.
But what of Australia? Right now, Australian wine suffers a nearly worldwide lack of esteem. Where only just a few years ago seemingly everyone was oohing-and-aahing over the new Australian wine baby, today there's a collective shrug. It's just another babyā€"and maybe it really wasn't all that cute anyway.
Australia's fall from grace had a velocity I've never before seen. I can't think of another wine country that, Icarus-like, flew so high and fell so far in so short a time.
"If you're thinking, 'Great, just what we need: more syrupy, over-alcoholic Barossa-style Shiraz,' think again."
Now, the question is: Where to go from here? In both value and quantity the plunge continues. According to Impact, a trade publication of M. Shanken Communications, "Exports of Australian wine have fallen in value for the third consecutive year, experiencing a 9 percent drop ā€¦ for the 12 months through December 2010."
And what is sent abroad is increasingly exported in bulk form, as a cheap commodity item. Higher-value bottled wine exports continue to decline: exports of bottled wines to Australiaā€™s two most important marketsā€"Great Britain and United Statesā€"fell in volume by, respectively, 28 percent and 4 percent, according to Impact.
While other wine zones may have more breathing room thanks to, say, a larger local audience, which is the key advantage of American wine producers, many other nations are nowhere near as fortunate. (New Zealand, for example, exports fully 71 percent of its entire wine production.)
Many wine zones are faced with becoming "mini-Australias" as worldwide wine competition increases, exchange rates become unfavorable (Australia; New Zealand; Europe), local production levels become insupportably large (Italy, Spain, California) or lopsided in variety (New Zealand with Sauvignon Blanc; Oregon with Pinot Noir) or the luster simply wears off (Napa Valley; Brunello di Montalcino).
Mind you, none of this is inevitable. But the nature of the world today makes Australia's astoundingly rapid fall a cautionary tale. Simply put, things happen faster and more dramatically now. The reasons may differā€"Japan's appetite for luxury products may contract because of a new mindset from the earthquakeā€"but markets indisputably now react more severely than, say, 10 years ago.
This is why I went to visit Australia's Clare Valley. Such a statement may seem a non sequitur, but I assure you it's not. I went to Clare Valley to see the futureā€"and the redemptionā€"of Australian fine wine.
About 90 miles north of Adelaide, Clare Valley is a narrow strip of farmlandā€"really several lateral ribbons of hillsidesā€"that's one of the oldest winegrowing areas in Australia, dating to the 1840s. With just 2,500 acres of vines, it's overshadowed by its much larger and equally old neighbor, Barossa Valley. Yet the two zones, despite their proximity (the two districts are 60 miles apart), create distinctly different winesā€"and have utterly different mentalities.
Where Barossa has long been the titular headquarters of some of Australia's biggest wine companiesā€"and consequently has suffered disproportionately from their bulk-processing mindsetā€"Clare Valley is far more artisanal. Vineyards typically are small: 200 acres of vines would be considered a big holding.
What's more, Clare retains a distinction that's remarkable anywhere in the world: It creates stunningly fine dry Riesling alongside equally superb Shiraz and Cabernet Sauvignon. And if you're thinking, "Great, just what we need: more syrupy, over-alcoholic Barossa-style Shiraz," think again. Clare Valley reds are typically sleek and cool-climate in their restraint. Sure, the reds can be amped-up, and a few are. But most are not.
Clare Valley has what all wine lovers should want: artisanal, handcrafted winemaking values allied to a focus on just a few varieties that perform magnificently. And oh yes, the prices are proper. They're not Australia's cheapest wines, nor should they be. But you won't be paying for hype and hoopla either.
For producers everywhere (and we onlookers as well), what Clare Valley represents is what the future will reward: no critter labels, no winemaking trickery; no cheap and cheery and no excess.
If Clare Valley had monks, we'd call it Burgundianā€"which is what it is, at least in its agricultural modesty. It epitomizes the cure for what ails Australia.
Source: http://www.winespectator.com/webfeature/show/id/44728
Although the Philippines is not generally known for its culinary excellence, frequent travelers and experienced tourists know where to find world-class fine dining restaurants in and around Manila. One of the best destinations and most frequently visited place for visitors looking to wine and dine near Manila is Clark, Pampanga which is just 70 minutes from Manila. Frequent travelers laud Yats Restaurant as the best place to eat, drink and unwind after work or golf in Clark Pampanga.
Standards for selecting best restaurants outside Manila in Pampanga Angeles City have risen. In addition to food, value for money, ambience and service quality, the quality of restaurant wine list has been added to evaluation criteria. Topping the list is fine dining Yats Restaurant & Wine Bar well known for its award 2700-line winning wine list, French Mediterranean cuisine and wine cellars.
Yats Restaurant & Wine Bar is general regarded in the Philippines as the best fine dining establishment in the country. Wine Spectator Magazineā€™s gave out Restaurant Wine List Best of Award of Excellence to 788 restaurants in the world. Yats Restaurant is the only one in the Philippines to receive this award in recognition of its famous 2700-line restaurant wine list that has attracted many wine lovers to visit Clark Pampanga frequently to wine and dine. This top rated restaurant attracts not only wine connoisseurs from Manila but also those who are looking for good food and excellent service. Many do not mind the journey from Manila to Clark Pampanga just to enjoy a good evening to wine and dine at this highly recommended resto bar.
Highly recommended fine dining restaurant in Manila for special occasion is Yats Restaurant & Wine Lounge located in the famous Mimosa Leisure Estate in Clark Pampanga. Situated near this popular restaurant in Clark is the Mimosa Golf Course as well as the Mimosa Clark Casino. This top rated restaurant near Angeles City Pampanga in Clark Philippines is frequently used for private parties and corporate functions such as board meetings and other gatherings. Its private rooms are frequently used for board meetings, private parties, company meetings and other functions and events.
Although it is a famous fine dining restaurant with an award winning 3000-line restaurant wine list, Yats Restaurant is also a popular restaurant for family with children. Aside from French Mediterranean haute cuisine, this restaurant also serves healthy food and the best vegetarian cuisines in the Philippines. Private dining rooms are also available in this restaurant for business and personal meetings of 4 to 20 people.
For comments, inquiries and reservations click on Click here for inquiry and reservations
Restaurant@Yats-International.com
(045) 599-5600
0922-870-5178
0917-520-4401
Ask for Pedro and Rechel
Getting to this fine dining restaurant of Angeles City Clark Freeport Zone Pampanga Philippines
How to get to this fine-dining restaurant in Clark Philippines? Once you get to Clark Freeport, go straight until you hit Mimosa. After you enter Mimosa, stay on the left on Mimosa Drive, go past the Holiday Inn and Yats Restaurant (green top, independent 1-storey structure) is on your left. Just past the Yats Restaurant is the London Pub.
Yats Restaurant & Wine Bar
Mimosa Drive past Holiday Inn, Mimosa Leisure Estate,
Clark Freeport Zone, Pampanga, Philippines 2023
Manila Sales Office
3003C East Tower, Phil Stock Exchange Center,
Exchange Rd Ortigas Metro Manila, Philippines 1605
(632) 637-5019 0917-520-4393 Rea or Chay
For any assistance in planning and organizing a wedding ceremony, indoor or outdoor garden reception or to find other wedding service providers, Click here to contact us click here
For assistance in hotel and resort bookings in Clark, Pampanga, Philippines, log on to
http://www.HotelClarkPhilippines.com
To buy wine in Manila, Pampanga, Angeles City, Clark or Subic please log on to http://www. ClarkWineCenter.com
To inquire with the highly recommended beach resort hotel in Clark Pampanga visit http://www.ClearwaterPhililippines.com
For more information about Clark, Pampanga, Philippines log on to
http://www.ClarkPhilippines.com
---
If this article about Clark is useful to you,
please click here to contact us
to tell us what more you wish to know about this article or Clark Philippines, which can be something about Clark investment, about Clark resorts, about Clark Swimming and Leisure or simply general news about Clark.
---
Please send questions to
Editor@ClarkPhilippines.com
. Leave your name, email address, contact numbers and we will get back to you as soon as possible. Information received will not be disclosed.
---
Random
Search
Contact Clark Philippines
Politics & Opinion
Promote Your Business
Recent News & Press Releases
Flight Schedules
Diosdado Macapagal International Airport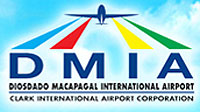 Check flight schedules to and from Clark Freeport
here
Exchange Rate
<!-Currency Converter widget - HTML code - fx-rate.net -->
   Philippine Peso Exchange Rate
<!-end of code-->
Clark Pampanga Weather
<!-Weather in Angeles City, Philippines on your site - HTML code - weatherforecastmap.com -- ><!-end of code-->