The results of a new study about how much wine we're drinking, who's drinking it, what we're drinking and how often might lift an eyebrow.
The Wine Market Council trade group surveyed 1,007 American adult wine drinkers in July. The findings, announced recently at winemarketcouncil.com, showed:
Baby boomers β€" not surprisingly β€" account for nearly one out of every four bottles of wine consumed in the United States.
The over-65 age group has the largest proportion of daily wine drinkers at 12 percent.
But it's the Millennials (born in the mid-1970s to the early 2000s) and Gen-Xers (born from the 1960s to the early '80s) that are driving growth. Daily wine drinking among Millennials is up 42 percent over five years ago, and 35 percent for Gen-Xers.
Screw caps? According to the findings, Millennials were significantly more apt than other generations to say they'd be "more likely" to buy their favorite wine if it was screw-capped, while baby boomers were more apt to be "less likely" to buy. Women are more open to screw caps than men.
Varietals? More respondents said they have been drinking Merlot, Zinfandel and Pinot Noir since 2006. Malbec has also grown in popularity. In the white category, Chardonnay, Riesling and Pinot Grigio gained more attention. In addition, the survey showed past-three-month purchases increased for Italian, Chilean and Argentine wines.
How do these findings stack up in real life? Melinda Chang, a sommelier for the Wine Market Council and wine director at the Modern, the restaurant and bar in the Museum of Modern Art in Manhattan, sees the survey reflected daily at her tables.
"I used to see Millennials ordering a cocktail first; now I see them reaching for the wine list. Boomers look for blue-chip wines, the classics, the Napa Cabernets, the Washington state Bordeaux-style blends," Chang said this week.
"But Millennials and Gen-Xers want what's the latest, hippest, coolest and most esoteric." They're open to Austrian GrΓΌner Veltliner, little known Spanish varietals, Argentine Malbecs and Chilean reds, she said. "They are the generations so flooded with information all the time that they are more comfortable asking for help at the table. Tableside wine dialogues are better than ever."
Locally, Ericia Bartels, wine buyer at Angelina Italian Bistro in downtown Detroit, sees the same trends, especially because theater, sports and concerts drive so much of their business.
"On opera night, the boomers want their classic Napa Cabs, Merlots and Chardonnays, and always use the word 'dry.' Younger people come in for Detroit Derby Girls and are open to Malbecs and Chilean reds," she said. "And before I get back to the table with the wine, they've used their iPhone app to pull up the wine's profile and find out how much it costs at the grocery store."
Michigan Wine Month events
Sat., Sun.: Michigan Wine Celebration by Southeast Michigan Pioneer Wine Trail; 11 a.m. to 6 p.m. Sat., noon to 6 p.m. Sun. $25. Each winery along the trail will feature an appetizer or dessert by a local chef with featured wine. Call (517) 531-7777 or (517) 531-3080.
Sat., Sun.: Celebrate Michigan Beer, Wine & Food at Dusty's Cellar, 1-4 p.m., $10. Advance purchase not required. Call (517) 349-5150. 1839 W. Grand River, Okemos.
Mon.: Michigan Wine Showcase at Radisson Hotel, Bloomfield Hills; 6-8:30 p.m. $45 in advance, $50 door. Reservations: (517) 241-4468 or (517) 241-3415.
Tues.: Pure Michigan Wine Tasting at Vinology. 7-10 p.m., $35 plus tax, gratuity. Reservations: (734) 222-9841; 110 S. Main, Ann Arbor.
April 15-16: Michigan International Wine Expo at Suburban Collection Showplace in Novi. 5-10 p.m. April 15, 4-9 p.m. April 16. $50 door. For advance purchases, go to www.michiganwineexpo.com.
Source: http://detnews.com/article/20110407/OPINION03/104070307/U.S.-survey-uncorks-our-buying-habits–attitudes
The location is convenient for visitors to go out of town from Manila in a short getaway with family and friends traveling north to Angeles City Clark Pampanga. Traffic along the North Expressway NLEX is always light and the new Subic Tarlac Clark Expressway ScTex takes visitors straight into Clark Freeport without going through any towns and cities along the way.
Residents of Manila travel north to Clark Pampanga to swim at Clearwater Beach Resort, unwind and relax for family bonding at hotel lake picnic grounds. Fine dining Yats Restaurant offers sumptuous cozy Christmas dinner, for wine lovers, Clark Wine Center provides exciting shopping options. After a hectic day of shopping in Clark Pampanga, visitors seldom pass up the opportunity to wine and dine at this top rated restaurant, generally regarded as the best place to eat and drink outside of Manila.
Residents of Manila, tourists from Hong Kong, Macau, China, Korea and Taiwan arriving in the Philippines looking for famous restaurants serving good food and fine wines travel out of town towards the north to wine and dine in fine dining restaurants in Pampanga, Angeles City, Clark. Highly recommended rest bar and fine dining restaurant near Manila is Yats Restaurant & Wine Bar in Clark, Philippines.
For comments, inquiries and reservations click on Click here for inquiry and reservations
Restaurant@Yats-International.com
(045) 599-5600
0922-870-5178
0917-520-4401
Ask for Pedro and Rechel
Getting to this fine dining restaurant of Angeles City Clark Freeport Zone Pampanga Philippines
How to get to this fine-dining restaurant in Clark Philippines? Once you get to Clark Freeport, go straight until you hit Mimosa. After you enter Mimosa, stay on the left on Mimosa Drive, go past the Holiday Inn and Yats Restaurant (green top, independent 1-storey structure) is on your left. Just past the Yats Restaurant is the London Pub.
Yats Restaurant & Wine Bar
Mimosa Drive past Holiday Inn, Mimosa Leisure Estate,
Clark Freeport Zone, Pampanga, Philippines 2023
Manila Sales Office
3003C East Tower, Phil Stock Exchange Center,
Exchange Rd Ortigas Metro Manila, Philippines 1605
(632) 637-5019 0917-520-4393 Rea or Chay
For any assistance in planning and organizing a wedding ceremony, indoor or outdoor garden reception or to find other wedding service providers, Click here to contact us click here
For assistance in hotel and resort bookings in Clark, Pampanga, Philippines, log on to
http://www.HotelClarkPhilippines.com
To buy wine in Manila, Pampanga, Angeles City, Clark or Subic please log on to http://www. ClarkWineCenter.com
To inquire with the highly recommended beach resort hotel in Clark Pampanga visit http://www.ClearwaterPhililippines.com
For more information about Clark, Pampanga, Philippines log on to
http://www.ClarkPhilippines.com
---
If this article about Clark is useful to you,
please click here to contact us
to tell us what more you wish to know about this article or Clark Philippines, which can be something about Clark investment, about Clark resorts, about Clark Swimming and Leisure or simply general news about Clark.
---
Please send questions to
Editor@ClarkPhilippines.com
. Leave your name, email address, contact numbers and we will get back to you as soon as possible. Information received will not be disclosed.
---
Random
Search
Contact Clark Philippines
Politics & Opinion
Promote Your Business
Recent News & Press Releases
Flight Schedules
Diosdado Macapagal International Airport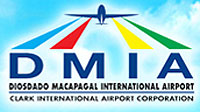 Check flight schedules to and from Clark Freeport
here
Exchange Rate
<!-Currency Converter widget - HTML code - fx-rate.net -->
   Philippine Peso Exchange Rate
<!-end of code-->
Clark Pampanga Weather
<!-Weather in Angeles City, Philippines on your site - HTML code - weatherforecastmap.com -- ><!-end of code-->