Many businesses in Manila and Cebu are starting to establish a presence in Clark Freeport Zone. Some companies opt to send key staff to start an office in Clark. The most practical solution is to rent a home office apartment in a safe and secure compound inside Clark Philippines. The apartment provides comfortable living quarters, good privacy, an accessible location to conduct business and spacious working areas that can form a nice home office setup inside Clark Pampanga.
Resulting from recent economic and investment boom in Clark Pampanga, housing shortage becomes a serious concern for businesses needing to station a small number of key personnel inside Clark Freeport. For visitors hoping to find a good place to stay, to rent an apartment for 6 to 12 months or to live in Clark permanently, one of the better choices to consider is to rent an apartment in Redwood Villas.

Demand for good practical apartment and condominium for rent in Philippines Clark Pampanga has outpaced supply for a long stretch. Many people working or operating a business in Clark Freeport Zone are unable to rent a suitable apartment inside Clark. They are forced to live outside of Clark in Angeles City but that is very inconvenient. Available now for one-year or two-year lease is an apartment in Redwood Villas that can be used as a home office inside Clark Pampanga. Its location is central in Clark, minutes away from government offices, shops, restaurants and other amenities.
Yats Housing is offering a full-furnished 3-bedroom 200 square meter apartment inside Clark Philippines. It is in a sub-division called Redwood Villas, located next to CDC's offices, walking distance to Mimosa Leisure Estate where you can find excellent dining venues like the fine-dining wine restaurant Yats Restaurant and Wine Lounge, the town pub called The London Pub and of course 36-hole Mimosa Golf. This apartment is equipped with a spacious office that makes it possible to use it as a home office.
This apartment is on the ground level, with a private drive-up covered parking space, a shared 1000sm backyard. Redwood villa is a high-security compound with 24-security guard. This is an ideal location for small businesses to locate itself. A home office apartment is by far the most economical and practical way to establish a startup or a branch office in Clark Pampanga.
The apartment comes with Cable-TV and WIFI Internet connection as well as land-line telephone connection. The large kitchen is separated from the dining room by glass door with separate exhaust and entrance to another outside washing area. Full-size ref, a 4-range gas stove with oven, plenty of cabinets and a fair amount of kitchen utensils come with the unit.
For more information, email Housing@Yats-International.com for a visit.
In line with the comfortable lifestyle that one would expect when living in a suburban city like Clark Pampanga, this home office apartment offers an extended kitchen adjacent to the dining room divided by a glass sliding door. Equipped with its own back entrance, deliveries no longer need to go through the office and living areas of this condo unti in Clark, but can be dropped off straight into this spacious kitchen. A convenient island kitchen cabinet and faucet is added to make cooking a pleasure in this deluxe apartment in Clark.
The kitchen leads to an outdoor washing and cleaning area where heavy duty washing of kitchen equipment can be done, again keeping the indoor living areas of this home office apartment clean and easy to maintain.
Manila Sales Office
3003C East Tower, Phil Stock Exchange Center,
Exchange Rd Ortigas Metro Manila, Philippines 1605
(632) 637-5019 0917-520-4393 Rea or Chay
For more information, please log on to: http://www.yatsleisure.com/Real_Estate/index.html
Clark Pampanga is one of the fast growing destinations for tourism and business in the Philippines. Safety and security factor heavily into the choice of a good destination for travel, vacation, holiday and investments in Pampanga. Neighboring Angeles City is well recognized as the nightlife capital of the Philippines and is frequently visited for entertainment by tourists and visitors from Manila arriving in Clark Freeport. Inside Clark, there are plenty of good resorts, hotels, bars and restaurants, many of them are child friendly and offer world-class service and amenities.
Wedding couples looking for wedding reception venues and beach wedding venues can log on to this Philippines Wedding Venue web site for free information and assistance:
http://www.PhilippinesWeddingVenue.com
Staying in a good hotel or resort in Pampanga Clark Philippines, it might be a good idea to enjoy an evening of wine-and-dine in the fine dining Yats Restaurant and Wine Bar that features an award winning 2700-line wine list. It is located in Mimosa Leisure Estate of Clark Freeport Zone. For more information, visit http://www.YatsRestaurant.com
YATS Leisure Philippines is a developer and operator of clubs, resorts and high-class restaurants and wine shops in Clark Angeles Philippines http://www.YatsLeisure.com
Wine lovers looking for a special bottle or something that is of great value and special discounts might log on to this web site to shop for fine vintage wines
http://www.YatsWineCellars.com

While staying in some of the best hotels in Clark, one might as well add to the itinerary a visit to the famous Clark Wine Center, the largest wine shop in Philippines which offers over 2000 selections of fine vintage wine from all wine regions, vintages spanning over 50 years covering all price ranges.
http://www.ClarkWineCenter.com
Looking for famous tourists spots, places to visit and see, relax and unwind in Clark, Pampanga, Philippines? You may want to check out these sites also:
Clark Pampanga has many good hotels and resorts to choose from, accommodating guests looking for holidays and vacations in the Philippines. Best hotels in Pampanga offer good outdoor facilities to children and kids to enjoy the resort while parents and adults relax and unwind in safe and clean venues. For assistance with hotels in Pampanga and Clark Philippines, log on to
http://www.HotelClarkPhilippines.com
The lifestyle in Clark Pampanga is quite unique. For more information about shopping, sports, golf, leisure, hotel accommodation, where to see and visit, what to do, where to wine and dine and good places to hang out, relax, have a drink with friends, child-friendly establishments, log on to
http://www.ClarkPhilippines.com

The London Pub is a very popular resto bar for residents, tourists, business executives and visitors from Manila to hang out, drink, relax and unwind after work or a game of golf during the day. Fine English cuisine, family comfort food is served. It is also very famous for the best fish n chips in the Philippines.
http://www.LondonPubClark.com
Facebook
http://www.facebook.com/#!/yats.wine
---
If this article about Clark is useful to you,
please click here to contact us
to tell us what more you wish to know about this article or Clark Philippines, which can be something about Clark investment, about Clark resorts, about Clark Swimming and Leisure or simply general news about Clark.
---
Please send questions to
Editor@ClarkPhilippines.com
. Leave your name, email address, contact numbers and we will get back to you as soon as possible. Information received will not be disclosed.
---
Random
Search
Contact Clark Philippines
Politics & Opinion
Promote Your Business
Recent News & Press Releases
Flight Schedules
Diosdado Macapagal International Airport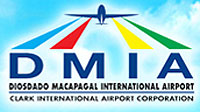 Check flight schedules to and from Clark Freeport
here
Exchange Rate
<!-Currency Converter widget - HTML code - fx-rate.net -->
   Philippine Peso Exchange Rate
<!-end of code-->
Clark Pampanga Weather
<!-Weather in Angeles City, Philippines on your site - HTML code - weatherforecastmap.com -- ><!-end of code-->