Tour Package for Clark 2013 HOT AIR BALLOON Festival designed for those living in Angeles City Pampanga
Newly added to this year's Clark Hot Air Balloon Festival is a special day-tour package designed to serve residents and tourists staying in Angeles City, Pampanga. This special day-trip Hot Air Balloon Fiesta package includes transfer to and from Hot Air Balloon Festival site and Angeles City, two meals and the admission ticket to enjoy the balloon fest programs.









This tour package is only available during the first two days of the Hot Air Balloon Festival in Clark Pampanga. And there are two options: morning tour and afternoon tour. Ticket holders board the hot air balloon fiesta jeepney at one of three stops along Friendship road in Angele City and will be dropped off after the tour at those locations also. Morning tour includes breakfast at Clark Wine Center which many considers to be the most elegant way to watch the morning flight of the hot air balloons flying overhead, and lunch at the food stall inside the fiesta ground operated by the famous Yats Restaurant and Wine Lounge. The Afternoon tour includes a traditional English afternoon tea service and a dinner, both served at the Yats Restaurant food stall inside the fiesta ground.




Prices for these Hot Air Balloon Angeles City Package Tours

Morning Tour Package: php1,500/person
php1,200/child 12 years or under

Afternoon Tour Package: php1,800/person
php1,500/ child 12 years or under
Admission ticket is not required for infants up to 3 years of age provided that they will sit on the lap of an adult since they will not be allotted a separate seat on the shuttle service.




Here are the details and schedule for these package tours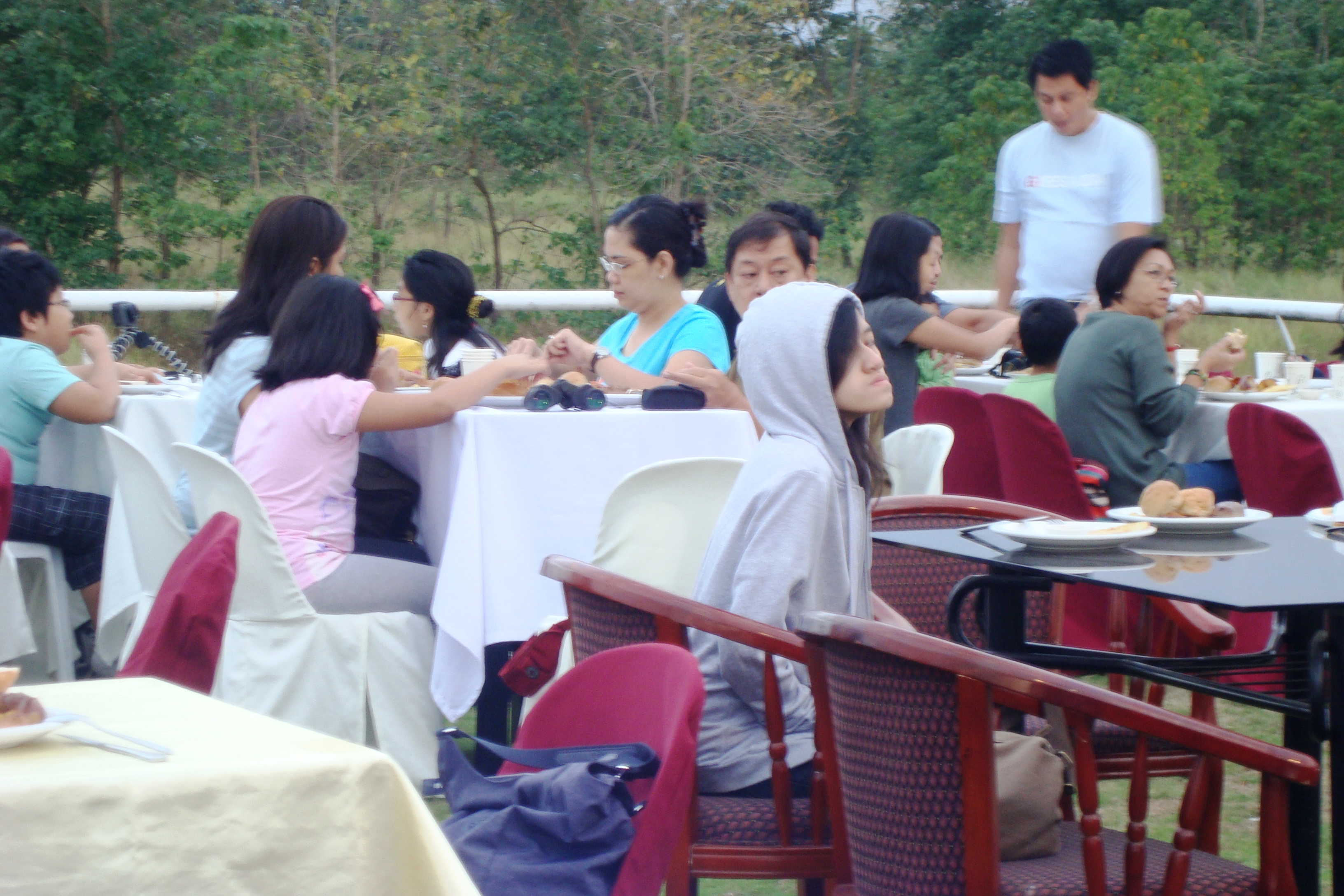 Morning Package:

05:30: pick up passengers (6:00am – last stop before proceeding to Clark)
06:30: drop off at Clark Wine Center for Hot Air Balloon Breakfast
07:45: depart CWC, proceed to Hot Air Balloon site
12:00: lunch at Yats Restaurant food stall inside Hot Air Balloon Fiesta ground
14:30: depart Hot Air Balloon Site return to Angeles City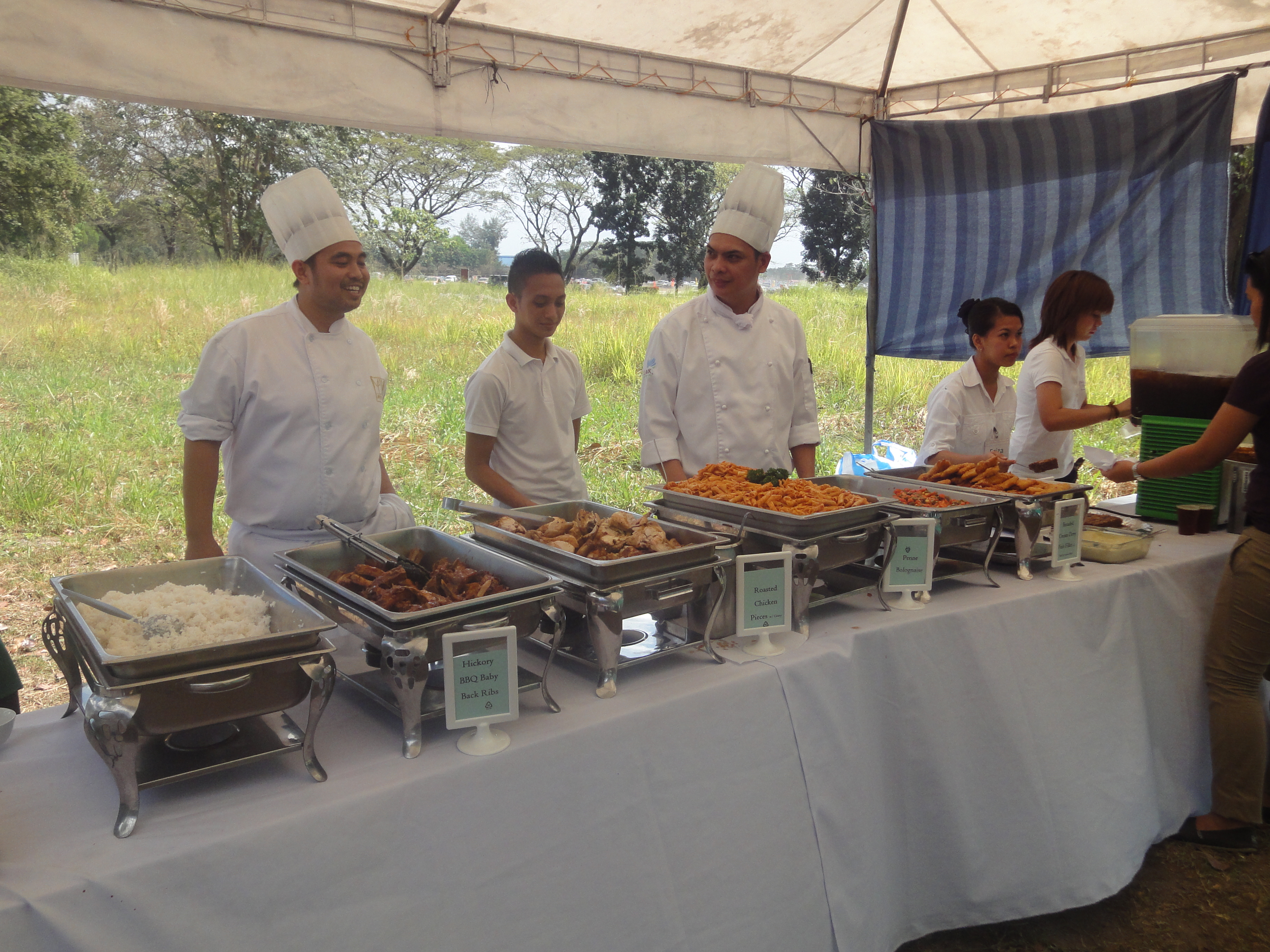 Afternoon Package:

12:30: pick up passengers (13:00 – last stop before proceeding to Clark)
13:30: drop off at Hot Air Balloon Fiesta Gate
15:30: English afternoon tea at food stall inside Hot Air Balloon Fiesta ground
18:30: Dinner at Yats Restaurant food stall inside Hot Air Balloon Fiesta ground
20:15: depart Hot Air Balloon Site return to Angeles City

Please note that these packages are available only on the 21st and 22nd of February, 2013.





So how do I purchase a ticket for this special Clark Hot Air Balloon Day Tour Package from Angeles City Residents?
That's quite easy because public service web site www.ClarkPhilippines.com can submit your orders right here.
Just click here on this link to get contact Clark Hot Air Balloon Fiesta customer service now.
Or you can pick up the phone can call these numbers for immediate assistance also:
Daniel: 0917-826-8790
Kristine: 0906-852-7732
Land line: (045) 841-4006 or (045) 599-5949
Email: HotAirBalloon@ClarkPhilippines.com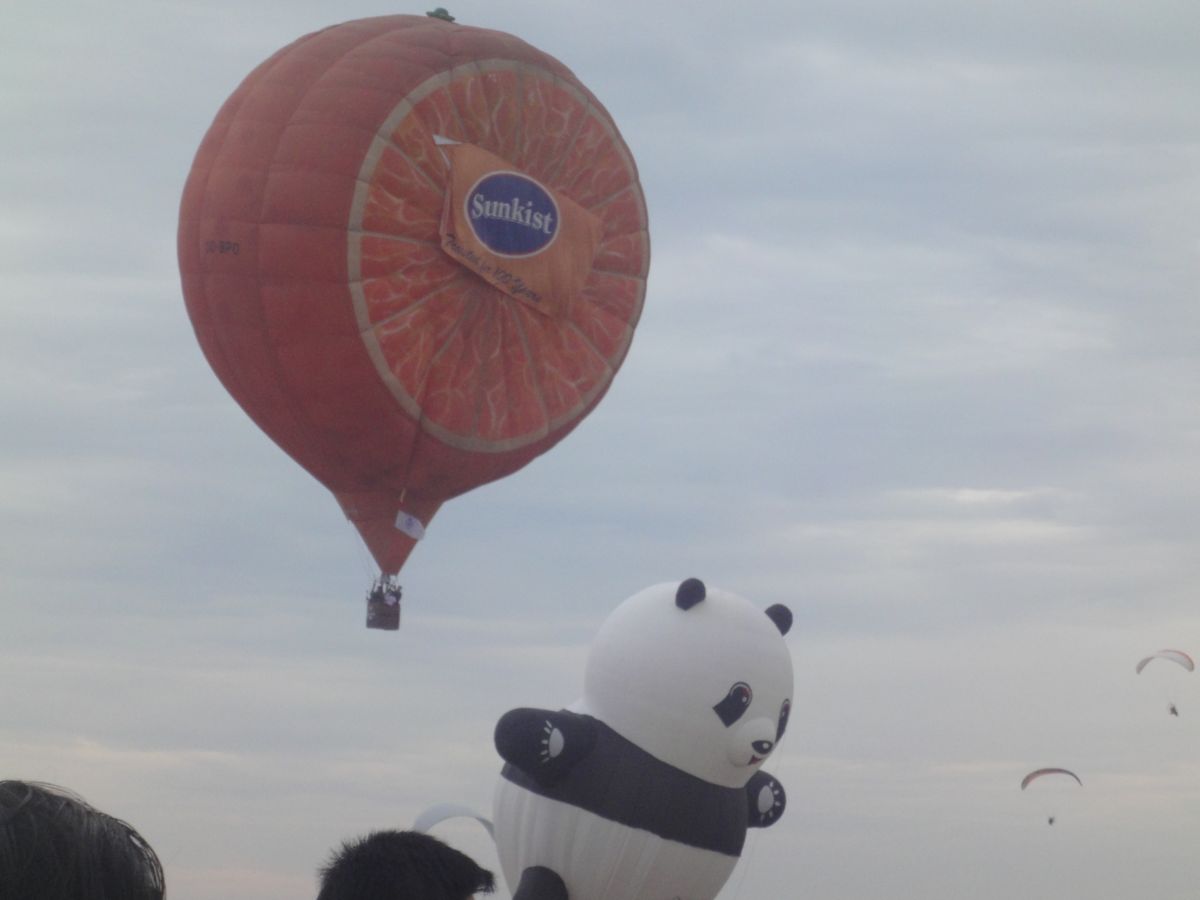 Here are some frequently asked questions for your reference.
(1) Morning guests wish to stay on until the end: they can purchase an extra trip ticket for php200 and board the jeepney shuttle service at 6pm. This must be reserved when the package tour ticket is purchased.
(2) Afternoon guests wish to go to popular London Pub in Mimosa after closing to enjoy the evening some more: by special request and advanced notice, the jeepney shuttle service can make a detour to drop them off at London Pub en route to Angeles. Please note that guests will have make separate arrangements for their rides back home since the shuttle will not be available after that.
(3) Guests who have their own transportation can just get their package confirmation and admission ticket in advance. There is no discount or refund for guests not availing of the shuttle service.
(4) There are two dates but a ticket is valid on only one of those dates. Date changes are not accepted after the ticket has been purchased.
(5) If you organize a group of more than 12 people, then we can customize a tour package for you. Please call one of those numbers listed above to make special arrangements in advance.






The 18th Philippines Hot Air Balloon Fiesta returns to the Freeport city of Clark in Pampanga, just 90 minutes north of Manila very accessible by car along newly refurbished highways. Packages and programs have been released to make it easier for visitors to enjoy the four-day annual balloon fest. Hotel accommodations are expected to fall short, so visitors are well advised to book early.
And if you are a food and wine lover, you might not want to pass up this opportunity to wine and dine at one of the most famous fine dining restaurants in the Philippines, Yats Restaurant and Wine Lounge. This restaurant is not only well regarded by food critics for its cuisine but is also the only restaurant in the Philippines to be given the prestigious Best of Awards of Excellence by world leading wine magazine, Wine Spectator in recognition of the best 850 restaurant wine lists in the world.

Hong Kong-based Yats International
built this restaurant in 2000 to provide a world-class cozy fine dining restaurant, as well as business meeting facilities and venues for private dinners and social functions in Philippines Pampanga Angeles City Clark Freeport Zone. North Luzon Pampanga Angeles City Clark Philippines was selected for this restaurant because of safety, clean air, absence of traffic and proximity to Manila and Subic. Clark Freeport is located near Manila and Subic. Diners from Manila and Subic can travel north along North Expressway and arrive in Clark in about 70 minutes without having to go through city driving.
Click here to inquire or reserve a table to wine and dine at Yats Restaurant and Wine Lounge in Clark.



Getting to this fine dining restaurant of Angeles City Clark Freeport Zone Pampanga Philippines
How to get to this fine-dining restaurant in Clark Philippines?
Once you get to Clark Freeport, go straight until you hit Mimosa. After you enter Mimosa, stay on the left on Mimosa Drive, go past the Holiday Inn and Yats Restaurant (green top, independent 1-storey structure) is on your left. Just past the Yats Restaurant is the popular gastro pub called The London Pub.
Yats Restaurant and Wine Lounge
Mimosa Drive past Holiday Inn, Mimosa Leisure Estate,
Clark Freeport Zone, Pampanga, Philippines 2023
Tel: (045) 599-5600 0922-870-5194 0917-520-4401
Please ask for Lito, Daniel or Cosh
Wine lovers in Manila, Subic, Angeles city and Clark Philippines travel frequently to this wine shop in Clark Freeport Zone Pampanga to stock up on fine wines. This Angeles Philippines Clark Freeport Zone wine store offers a fine range of wines of all price points from wines for everyday enjoyment under p1,000 per bottle, to exciting matured vintage wines at midrange price levels of p1,500 to p5,500 and rare and luxurious wines to mark special occasions or gifts of wine to VIPs, loved ones and special people.
Clark Wine Center in Clark Pampanga Angeles City Philippines
Bldg 6460 Clark Observatory Building
Manuel A. Roxas Highway corner A Bonifacio Ave,
Clark Freeport Zone, Pampanga, Philippines 2023
Tel: 0917-826-8790 (632) 633-1566 0922-870-5173
ask for Kristine or Daniel
Wine@Yats-International.com
Manila Sales Office
3003C East Tower, Phil Stock Exchange Center,
Exchange Rd Ortigas Metro Manila, Philippines 1605
Tel: (632) 637-5019 0917-520-4393 0926-686-5955
Ask for Rea or Chay





How do I find the programs of this year's Philippines Hot Air Balloon Festival in Clark?
That' easy. Public service www.ClarkPhilippines.com has published it for the convenience of visitors planning to attend this Clark balloon fest.
Just click here on this url to browse the fiesta programs for this year's hot air balloon festival in Clark Philippines.





Have a safe and pleasant trip to Clark!