PHILIPPINES Restaurant and Wine Bar:
3rd October, 2010
It's summertime and the great outdoors beckon. Starry skies, chirping crickets and balmy breezes can only be enjoyed for a fleeting few months unless you live in a year-round temperate climate. That's why it makes sense to take every opportunity you can to relax and entertain outside. After all, there's no rule that says you must host all of your dinner parties inside, or even at home. With all the fun activities available during the summer, it would be a shame not to bring your guests to the park one evening for a picnic dinner where you can enjoy Summer Stock theater or a free outdoor concert.
Unlike your regular dinner parties, all the food will need to be cooked in advance and brought to the park in appropriate warmers or coolers. Here are a few other items you will need to pack for this excursion:
Picnic Essentials
A large blanket or two on which to serve the food and possibly sit.
Portable chairs if you're not comfortable sitting on the ground.
Beverages including water, iced tea, soft drinks or juices. Check in advance with your local parks department if you'd like to bring wine, beer or cocktails.
Plates, napkins, eating utensils and glasses.
Serving utensils, corkscrew and bottle opener.
Insect repellant or citronella candles (if permitted by the park.)
Paper towels and or wet wipes for cleaning up.
A bag or two to tidy up your trash and bring home your dirty dishes if not using disposables.
Finally, follow these tips to make sure your guests don't come down with a bad case of food poisoning.
Food Safety Tips
Chill thoroughly food that is to be served cold before placing in a cooler. The cooler will not chill food that isn't already cold.
Fill cooler completely with food or ice to prolong chilling. Temperature should be maintained at 40ยฐF or below.
Use a separate cooler for non-perishable items that will require frequent access such as beverages or fruit.
Keep cooler in a shady location during daytime hours.
Hot food should be prepared right before leaving for picnic and packed in a separate container. Hot food should be kept at 140ยฐF or higher.
Are these articles useful for enhancing your wine and dine experience in the Philippines.ย  Do they also help you with travel, leisure, vacation, dining out, nightlife and other leisure activities plans in Philippines?ย  Yats Restaurant hopes to provide you with ample information so you can plan your trips to Pampanga Angeles City Clark Freeport Zone whether you are travelling from Manila or other Asian countries such as Hong Kong, Shanghai, Singapore, Malaysia or Korea.
Restaurant reservations in Philippines, planning of menu, selection of wine for dinner and booking a private function and event in Angeles City Clark Freeport Zone can all be handled.ย  Yats Restaurant and Wine Bar has been regarded by many to be the premier restaurant north of Manila Philippines.ย  Its 3000-line award-winning restaurant wine list has kept many wine lovers happy dining in this restaurant in Angeles City Clark Philippines for over a decade.
Yats Restaurant and Wine Bar was built by Hong Kong-based Yats International in 2000 to provide a world-class fine dining restaurant, business meeting facilities and venues for private dinners and functions in Pampanga Angeles City Clark Freeport Zone.ย  Pampanga Angeles City Clark Philippines was selected for this restaurant because of safety, clean air, absence of traffic and proximity to Manila and Subic.
For comments, inquiries and reservations, email Restaurant@Yats-International.com or call these numbers:
(045) 599-5600 0922-870-5178 0917-520-4401ย ย  ask for Ernest or Pedro.
Getting to this fine dining restaurant of Angeles City Clark Freeport Zone Pampanga Philippines
How to get to this fine-dining restaurant in Clark Philippines?ย  Once you get to Clark Freeport, go straight until you hit Mimosa.ย  After you enter Mimosa, stay on the left on Mimosa Drive, go past the Holiday Inn and Yats Restaurant (green top, independent 1-storey structure) is on your left.ย  Just past the Yats Restaurant is the London Pub.
Source:ย ย ย ย ย ย ย ย ย  http://entertaining.about.com/cs/dinnerparties/a/picnicdinner.htm

---
If this article about Clark is useful to you,
please click here to contact us
to tell us what more you wish to know about this article or Clark Philippines, which can be something about Clark investment, about Clark resorts, about Clark Swimming and Leisure or simply general news about Clark.
---
Please send questions to
Editor@ClarkPhilippines.com
. Leave your name, email address, contact numbers and we will get back to you as soon as possible. Information received will not be disclosed.
---
Random
Search
Contact Clark Philippines
Politics & Opinion
Promote Your Business
Recent News & Press Releases
Flight Schedules
Diosdado Macapagal International Airport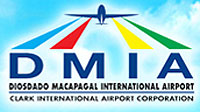 Check flight schedules to and from Clark Freeport
here
Exchange Rate
<!-Currency Converter widget - HTML code - fx-rate.net -->
   Philippine Peso Exchange Rate
<!-end of code-->
Clark Pampanga Weather
<!-Weather in Angeles City, Philippines on your site - HTML code - weatherforecastmap.com -- ><!-end of code-->