PHILIPPINES Restaurant and Wine Bar:
3rd October, 2010
Some consider kangaroo among the finest of game meats, with a rich, appealing flavor that combines well with many other foods and holds its own with aromatic spices. Depending on whom you ask, it is compared to venison or hare. The flavor intensity is said to range from subtle in young animals to distinctively gamy in older ones.
Available in a wide range of cuts, kangaroo can be prepared in much the same way as other red meat. But because it is so low in fat (about 2%), it is easy to dry it out. If you like your meat well done (or even medium) look for something other than kangaroo. Most often it is seared in a skillet over high heat, and then finished at lower heat in the skillet or in the oven. Prime cuts can also be cooked on the barbecue or included in stir fry dishes. No matter how you cook it, though, the goal is to go no further than medium rare. Lesser cuts are said to respond well to long, slow cooking, such as braising and stewing, but weโ€™d suggest mastering the better cuts first.
Kangaroos are not farmed, but are hunted in the wild under the watchful eye of the Australian government. You would expect a game meat to be quite tough โ€" especially the meat from those two powerful back legs, which get such a workout. This should be compounded by fact that the meat is particularly low in fat. But it is surprisingly tender. A chemical process that scientists donโ€™t understand very well occurs after an animal is killed. How quickly this process occurs dramatically affects how tender the meat is. With kangaroos, the process occurs almost immediately, while it can take 36 hours in the case of cattle.
While kangaroo meat is a rarity in our supermarkets in Maine, it is exported all over the world. The French, Germans, Belgians, and Swiss actually consume more per capita than Australians, although there has been a marked increase in the consumption at home in the past few years. There was also a significant boost in kangaroo exports to Europe in the wake of diseases affecting cattle in Britain and on the Continent. In fact, less expensive kangaroo cuts are being used to make salami and other sausages in Russia, Romania, and Serbia. Kangaroo is also available in Japan, the Philippines, and other countries in Asia, South Africa, and, of course, the US and Canada, where it shows up almost exclusively in restaurants.
The Kangaroo Industry Association of Australia has a page of recipes at its Web site, including Kangaroo Steak, Kangaroo Satay, Pepper Kangaroo, Coriander Chili Kangaroo, Grilled Loin of Kangaroo with Fig & Onion, Thai Kangaroo Salad, Herb- and Caraway-Crusted Kangaroo Escalopes on Soft Olive Polentaand our favorite Austral/New England combination โ€" โ€˜Roo Fillets with Blueberry Sauce.
It also offers the following general guide to cooking times:
Stir Fry: (1/4 inch; 5mm thick) 1 minute maximum
Kebabs: (1/2 inch; 1.5 cm cubes) 2 minute per side (leave space between cubes)
Medallions: Steaks (1 inch; 2.5cm thick) 2 to 3 minutes per side.
Roasts: Brown in pan then cook in preheated oven for 8 to 12 minutes per pound (500 gms) at 425ยฐF (220ยฐC). Thick roasts may take longer than thin regardless of weight.
OK, we have never seen kangaroo meat for sale in Maine, not even in the market that specializes in bison, elk, ostrich, pheasant, and the occasional selection of African meats. But the mail-order company ExoticMeats.Com has a Web site that may or may not work (the alternative is to phone 800-680-4375), but does offer kangaroo meat in this country.
Are these articles useful for enhancing your wine and dine experience in the Philippines.ย  Do they also help you with travel, leisure, vacation, dining out, nightlife and other leisure activities plans in Philippines?ย  Yats Restaurant hopes to provide you with ample information so you can plan your trips to Pampanga Angeles City Clark Freeport Zone whether you are travelling from Manila or other Asian countries such as Hong Kong, Shanghai, Singapore, Malaysia or Korea.
Restaurant reservations in Philippines, planning of menu, selection of wine for dinner and booking a private function and event in Angeles City Clark Freeport Zone can all be handled.ย  Yats Restaurant and Wine Bar has been regarded by many to be the premier restaurant north of Manila Philippines.ย  Its 3000-line award-winning restaurant wine list has kept many wine lovers happy dining in this restaurant in Angeles City Clark Philippines for over a decade.
Yats Restaurant and Wine Bar was built by Hong Kong-based Yats International in 2000 to provide a world-class fine dining restaurant, business meeting facilities and venues for private dinners and functions in Pampanga Angeles City Clark Freeport Zone.ย  Pampanga Angeles City Clark Philippines was selected for this restaurant because of safety, clean air, absence of traffic and proximity to Manila and Subic.
For comments, inquiries and reservations, email Restaurant@Yats-International.com or call these numbers:
(045) 599-5600 0922-870-5178 0917-520-4401ย ย  ask for Ernest or Pedro.
Getting to this fine dining restaurant of Angeles City Clark Freeport Zone Pampanga Philippines
How to get to this fine-dining restaurant in Clark Philippines?ย  Once you get to Clark Freeport, go straight until you hit Mimosa.ย  After you enter Mimosa, stay on the left on Mimosa Drive, go past the Holiday Inn and Yats Restaurant (green top, independent 1-storey structure) is on your left.ย  Just past the Yats Restaurant is the London Pub.
Source:ย  http://www.ochef.com/174.htm

---
If this article about Clark is useful to you,
please click here to contact us
to tell us what more you wish to know about this article or Clark Philippines, which can be something about Clark investment, about Clark resorts, about Clark Swimming and Leisure or simply general news about Clark.
---
Please send questions to
Editor@ClarkPhilippines.com
. Leave your name, email address, contact numbers and we will get back to you as soon as possible. Information received will not be disclosed.
---
Random
Search
Contact Clark Philippines
Politics & Opinion
Promote Your Business
Recent News & Press Releases
Flight Schedules
Diosdado Macapagal International Airport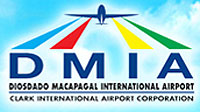 Check flight schedules to and from Clark Freeport
here
Exchange Rate
<!-Currency Converter widget - HTML code - fx-rate.net -->
   Philippine Peso Exchange Rate
<!-end of code-->
Clark Pampanga Weather
<!-Weather in Angeles City, Philippines on your site - HTML code - weatherforecastmap.com -- ><!-end of code-->