Sunday, October 23, 2011
THE Technical Education and Skills Development Authority (Tesda) urged Sunday local government units (LGU) to pump funds into vocational training, especially for the youth in their respective areas.
Tesda Director General Joel Villanueva said LGUs should help the National Government in beefing up Tesda's scholarship programs to provide disadvantaged youth with job training skills and schooling to prepare them to continue their education or enter the workforce.
Villanueva said LGUs, especially those that have surplus income, can reinforce the current fund of the agency to benefit more from its Training for Work Scholarship Program (TWSP).
This year, Tesda got only P700 million to fund the TWSP and P200 million for the Private Education Students Fund Assistance (PESFA) program. It will receive the same budget under the proposed 2012 national budget.
TWSP targets 50,000 scholars, while PESFA, which is in partnership with the private sector, aims to benefit 14,268 scholars.
β€œLocal government units can pour in funding support for our technology based community training programs based on the needs and requirements of their community," Villanueva said.
β€œWe need to encourage high income LGUs to institutionalize skills development programs in communities and provide regular budget allocation for the implementation of skills training and livelihood program," he added.
The Tesda chief said he hopes the additional funds from the rich municipalities can also be used to boost technical-vocational education in fourth, fifth and sixth class municipalities with limited resources.
"We hope our local executives will heed this appeal for them to see the need to invest in our young people. Hopefully the training they will get will lead them to the path towards the world of work which can improve their lives and their families and help them become responsible and productive citizens of this country," he added.
Aside from the training fund, the officials also sought the help of LGUs in pursuing Tesda's effort in strengthening technical-vocational education.
He said the LGUs can help by passing resolutions supporting the agency's campaign to close down erring institutions offering programs, which not registered with Tesda to ensure that students are not cheated of learning.
The agency likewise assured the local executives that it is strengthening its ties with its partners and stakeholders through public-private-partnerships, especially among key industries in the sector and other international and government agencies.
Villanueva said regular industry consultations are also being done by Tesda to continuously improve its training curriculum especially among priority sectors such as agriculture, business process outsourcing, tourism, health and wellness, construction and infrastructure, automotive, electronics and maritime and telecommunications.
Earlier, Tesda said it is targeting some 8.4 million tech-voc trainees by the end of President Benigno Aquino III's term in 2016.
The rosy assessment was borne by the annual increase in tech-voc enrollees starting with 1.1 million this year; 1,210,000 in 2012; 1,331,000 in 2013; 1,464,000 in 2014; 1,610,510 in 2015; and, 1,771,560 in 2016.
Of the expected total number of graduates by the end of 2016, the agency projected that a total of 4, 629,366 or 60 percent of the 7,715,610 graduates would undergo assessment of their skills.
And out of those who would go through the assessment, a total of 3,993,227 are expected to be certified, representing a certification rate of between 85 to 87.5 percent. (AH/Sunnex)
http://www.sunstar.com.ph/manila/local-news/2011/10/23/lgus-urged-provide-funds-vocational-training-186671
---
If this article about Clark is useful to you,
please click here to contact us
to tell us what more you wish to know about this article or Clark Philippines, which can be something about Clark investment, about Clark resorts, about Clark Swimming and Leisure or simply general news about Clark.
---
Please send questions to
Editor@ClarkPhilippines.com
. Leave your name, email address, contact numbers and we will get back to you as soon as possible. Information received will not be disclosed.
---
Random
Search
Contact Clark Philippines
Politics & Opinion
Promote Your Business
Recent News & Press Releases
Flight Schedules
Diosdado Macapagal International Airport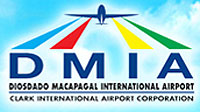 Check flight schedules to and from Clark Freeport
here
Exchange Rate
<!-Currency Converter widget - HTML code - fx-rate.net -->
   Philippine Peso Exchange Rate
<!-end of code-->
Clark Pampanga Weather
<!-Weather in Angeles City, Philippines on your site - HTML code - weatherforecastmap.com -- ><!-end of code-->