STIRRING up our moods, mindsets and middle guts are the amazing and enticing Kapampangan delights.
Yahoo! Smelling to the highest heaven the flowing pots of orange kari-kari; getting a whiff of sizzling fish ; breathing in the aroma of sautĆ©ed onions, garlic and pepper; ultimately, you and I are transported to the highest peak of ā€˜muy sabrosaā€™ (delicious) Mount Olympus.
Have something to report? Tell us in text, photos or videos.
Today, October 16, Sunday, together with our media colleagues, we were invited to an appetizing foodfest.
Our beloved Mayor Ed Pamintuan said:
ā€œCome to the luncheon-buffet on October 16 to savor your much-loved Kapampangan food. ā€˜PAMANGAN FIESTANG KAPAMPANGANā€™ showcases the tastiest, best and choicest food fare in our terra firma.
Welcome to the great festival of culinary enchantment. Fortify, uplift and boost up your energies. Bon appetit!ā€
Dacal a salamatā€¦graciasā€¦ spasibo (Russian)ā€¦thank you to our dear mayor and to his hardworking First lady Miniang Pamintuan and the persevering Fiestang Kuliat team. They are so gracious, generous and giving.
Amiable, industrious and wonderful Museo officer Joy L. Cruz shared with us the ā€˜comida deliciosoā€™ (fabulous food) as follows:
Savor the hot and spicy sisig plate oozing with succulence. Titillate your taste buds with yummy servings of buru and gule (fermented rice with fish and vegetables). Contrast this with the tangy/sour ensaladang paku (fiddlehead fern).
Relish the saltiness giving way to the acidity of paku salad as they blend in your palate.
Whiff the ecstasy of hito (catfish), adobong camaru (mole crickets) and betute (stuffed frogs). Fill yourself with scrumptious bringhe which combines glutinous rice, eggs and chicken perfected to a green-colored tasty dish.
Longing for an unforgettable dessert? Come, let us munch the ambrosial glory of tibuk-tibuk, fresh fruits and bukayuong kamuti (sweetened potatoes). Feel the sweetness blend with the rich carabaoā€™s milk as they smoothly mix together.
Yahoo! Seeing the menu brings back the mouth-watering experience of yesteryears. Mama Salem S. Gueco, my dear mother, ensured that I will remember her goodness and gentility as she imprinted my heart through the good food she cooked. I love you Mom though you have been gone for the past 32 years.
Dear readers, what a blessed Sunday it is. Love, light, learnā€¦appreciate for all times your ā€˜esta favoritaā€™ (favorite) Kapampangan dishes.
TRALIER 6
Philippines Wedding Venue web site is intended to offer information and assistance for the planning and organization of wedding ceremonies and wedding receptions. All kinds of wedding services and logistics are available at attractive prices near Manila. Highly recommended wedding and reception venues can be found in Clark Philippines. In addition to resorts and hotels in Clark, Pampanga, there are other choices of wedding reception venues especially for smaller parties of less than 100. Among the top rated indoor wedding venues is fine dining Yats Restaurant & Wine Bar. This upscale dining establishment is renowned for its award winning wine list. The resto bar is also frequently used for small wedding receptions of 50 to 100 people.
Comparison of crime rates between Philippines Angeles City and Clark Pampanga sheds light on the difference between the twin cities of Pampanga. Regular guests of Angeles City Hotels begin to migrate on base into hotels inside Clark Philippines not only for peace and quiet but peace of mind and a sense of safety and security.
www.philippinesweddingvenue.com
Philippines Wedding Venues Service Center
Creekside Road corner of Centennial Road,
Central Business District, Clark Freeport Zone,
Pampanga, Philippines 2023
Tel: (045)599-5949 0917-520-4403 0922-870-5177
For any assistance in planning and organizing a wedding ceremony, indoor or outdoor garden reception or to find other wedding service providers, Click here to contact us click here
Manila Sales Office
3003C East Tower, Phil Stock Exchange Center,
Exchange Rd Ortigas Metro Manila, Philippines 1605
(632) 637-5019 0917-520-4393 Rea or Chay
Email: Wedding@Yats-International.com
For assistance in hotel and resort bookings in Clark, Pampanga, Philippines, log on to
http://www.HotelClarkPhilippines.com
To inquire with the highly recommended beach resort hotel in Clark Pampanga visit http://www.ClearwaterPhililippines.com
For more information about Clark, Pampanga, Philippines log on to
http://www.ClarkPhilippines.com
Yats Restaurant is an excellent Restaurant to dine, a restaurant with good food, a good place to have birthday party and special events. A Kid-friendly restaurants in Manila
Famous Restaurant in Pampanga, a place to dine with friends in Clark, cozy restaurant with a nice ambience, a nice function place for special occassions
Are you looking for an attractive restaurant or a nice place to eat with friends in Clark, Angeles City Pampanga? Yats Restaurant and Wine Bar is a restaurant with good food and good wines for dinner located at Clark Angeles City Pampanga. Perfect for exclusive dinner venues for groups, recommended for private dinner in Philippines. A Restaurant in Clark for business dinner meeting. Private dinner place or dinner restaurant in Clark Subic Near Manila Angeles City Pampanga. Yats Restaurant is one of the Good Restaurant in Pampanga Angeles City Clark near Manila. Yats Restaurant is one of the good restaurants in Pampanga, a restaurant with good food, a place that is nice for celebration, ideal for business dinner meeting, a good place to enjoy family reunion, and an attractive restaurant that serves good wines for dinner.
www.YatsRestaurant.com
Where to go in Clark? Hotel Clark Philippines is a De Luxe Hotel in Clark and Subic, a risk free place to stay, cozy and nice ambience, a nice function place for special occassion
Looking for interesting hotels near Manila Subic Clark Angeles City Pampanga?
Trouble free hotels and well recognized hotels in Subic Clark Angeles City Pampanga
Clearwater Resort and Country Club offers a good place to stay in Subic Clark Angeles City Pampanga. In offers nice place to have rest in Subic Pampanga outside Manila.
One of the Philippines top hotels in north Luzon. It is one of North Luzon Philippinesā€™ top hotels that is trouble free, risk free, and a nice place to have rest in Subic. A well-recognized and interesting hotel.
www.HotelClarkPhilippines.com
---
If this article about Clark is useful to you,
please click here to contact us
to tell us what more you wish to know about this article or Clark Philippines, which can be something about Clark investment, about Clark resorts, about Clark Swimming and Leisure or simply general news about Clark.
---
Please send questions to
Editor@ClarkPhilippines.com
. Leave your name, email address, contact numbers and we will get back to you as soon as possible. Information received will not be disclosed.
---
Random
Search
Contact Clark Philippines
Politics & Opinion
Promote Your Business
Recent News & Press Releases
Flight Schedules
Diosdado Macapagal International Airport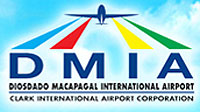 Check flight schedules to and from Clark Freeport
here
Exchange Rate
<!-Currency Converter widget - HTML code - fx-rate.net -->
   Philippine Peso Exchange Rate
<!-end of code-->
Clark Pampanga Weather
<!-Weather in Angeles City, Philippines on your site - HTML code - weatherforecastmap.com -- ><!-end of code-->