Dry-aging beef provides it with a tender complex flavor. If you have a refrigerator, try to dry-age your own beef over a couple days to a couple of weeks. Exposing the beef to air in a refrigerator helps dehydrate the meat, providing it with stronger flavor. If you are trying to dry-age a large amount of beef though, it can become expensive because the process shrinks the meat by about 20 to 25 percent, so you end up with a smaller amount.
1. Purchase the highest quality meat you can get, focusing on a prime boneless loin or rib roast. Freeze it a week before you plan to start the dry-aging process.
2 Sett your refrigerator below 40 degrees Fahrenheit a day or two before you want to start the dry-aging process.
3. Unwrap the meat and rinse it well under room temperature water. Pat the meat dry with clean paper towels. Set the meat onto a cheesecloth and wrap it two to three times. You do not have to wrap the meat tightly as you want air to circulate around the meat.
4. Set the cheesecloth-wrapped piece of meat on a metal rack, like a baking rack. Place this rack on top of a deep baking tray or sheet to catch any juices.
5. Slide the tray into the refrigerator out of your way. After one day in the refrigerator, remove it and unwrap the cheesecloth. Re-wrap it again loosely (this is so the meat doesn't stick to the cheesecloth).
6. Put the tray back into the refrigerator and keep it there for at least four days, but it can stay in there for up to three weeks. The longer it is left in the refrigerator, the more aged it will become (resulting in a better flavor).
7. Remove the tray when you desire and unwrap the meat from the cheesecloth. Use a sharp knife to trim off the hardened fat and outside meat that has hardened as well. Roast, grill or cook as desired.
Source: http://www.ehow.com/how_5072433_age-beef-refrigerator.html
Best restaurant in Clark Pampanga attracts diners and wine lovers from Manila, Subic and Angeles City Philippines to wine and dine at this fine dining restaurant
More and more, frequent diners from Manila, Angeles City, Subic and other major cities in Asia travel to North Luzon Pampanga Clark Freeport to enjoy good food in a romantic fine dining restaurant. On their list of requirements is a good wine list that not only offers a wide selection of wines from different countries but also older vintages that can be enjoyed now and not ten years later. Classic fine dining is the experience that guests of Clark Pampanga' Yats Restaurant & Wine Bar offers to their guests. Although this is an upscale fine dining establishment, families find the restaurant to be very children friendly.
Private dinners can be accommodated in this famous restaurant located in Mimosa, at the heart of Pampanga Clark Freeport. Private rooms suitable for 4 to 24 can be reserved in advance for company and personal functions and events. This fine dining restaurant is a very popular venue for small wedding receptions, social events, company board meetings and annual parties. This popular night out spot is generally regarded as the best restaurant in Clark Pampanga, a good nightlife destination as well as a good place to drink, relax and unwind in Angeles City, Subic and Clark.
This fine dining restaurant is also famous for its low carbohydrates β€œlow carb" dishes highly recommended for frequent diners who are on a low fat food and favor healthy food. This is a unique restaurant that can help frequent diners maintain a healthy diet and enjoy delicious fine dining cuisine at the same time. Vegetarian dishes are a specialty here also and so are β€œhalal" cuisines also.
Wine lover's choice – Yats Restaurant and Wine Bar – for the most impressive and practical wine list in the Philippines, over 2700 selections, enough to satisfy the most fastidious connoisseurs. Wine lovers and gourmand foodies from Hong Kong, Singapore, Japan, Korea and Malaysia dine at Yats Restaurant & Wine Bar when they visit Philippines and bring home some rare vintage wines too.
Best place to unwind in Angeles City Pampanga Philippines is to wine and dine at Yats Restaurant which is also considered as the best restaurant in Clark for group dinners, parties and social functions outside of Manila. Guests of this top rated fine dining resto bar in Clark enjoy the cozy ambience, the spacious dining area as well as the privacy and exclusivity of this top restaurant near Manila in Clark. Some guests wine and dine at this famous restaurant near Angeles City Pampanga for its gourmet food. Others frequently dine at this restaurant in Clark for its fine selection of vintage wines that are offered at attractive prices. Some guests, business executives especially, select this restaurant because of its elegant private dining facilities and the attentive and professional service that the staff provide for a more formal business dinner.
For comments, inquiries and reservations click on Click here for inquiry and reservations
Restaurant@Yats-International.com
(045) 599-5600
0922-870-5178
0917-520-4401
Ask for Pedro and Rechel
Getting to this fine dining restaurant of Angeles City Clark Freeport Zone Pampanga Philippines
How to get to this fine-dining restaurant in Clark Pampanga? Once you get to Clark Freeport, go straight until you hit Mimosa. After you enter Mimosa, stay on the left on Mimosa Drive, go past the Holiday Inn and Yats Restaurant (green top, independent 1-storey structure) is on your left. Just past the Yats Restaurant is the London Pub.
Yats Restaurant & Wine Bar
Mimosa Drive past Holiday Inn, Mimosa Leisure Estate,
Clark Freeport Zone, Pampanga, Philippines 2023
Manila Sales Office
3003C East Tower, Phil Stock Exchange Center,
Exchange Rd Ortigas Metro Manila, Philippines 1605
(632) 637-5019 0917-520-4393 Rea or Chay
For any assistance in planning and organizing a wedding ceremony, indoor or outdoor garden reception or to find other wedding service providers, Click here to contact us click here
For assistance in hotel and resort bookings in Clark, Pampanga, Philippines, log on to
http://www.HotelClarkPhilippines.com
To buy wine in Manila, Pampanga, Angeles City, Clark or Subic please log on to http://www. ClarkWineCenter.com
To inquire with the highly recommended beach resort hotel in Clark Pampanga visit http://www.ClearwaterPhililippines.com
For more information about Clark, Pampanga, Philippines log on to
http://www.ClarkPhilippines.com
Philippines Clark Freeport offers attractive investment opportunities. Assistance in law, taxes and other business and investment matters can be obtained from Clark Business and Investment Assistance.
Clark Philippines operates under a slightly set of rules from the rest of the country. There are many advantages but as usual, there are also areas that investors need to be well apprised to avoid unnecessary problems.
Clark Freeport Zone offers many attractive incentives that collectively make it a good business investment opportunity as well as a wonderful choice for semi- or full-retirement. In addition to the tax incentives of a Freeport Zone, Clark has a remarkably good record in terms of crime rate. In fact, there is no recollection of any major crimes inside Clark Freeport Zone at all and even minor crimes are rare and far between. Whereas traffic and pollution are two major deterrents to retiring, living or setting up a business in major cities in the Philippines such as Manila and Cebu, Clark Freeport are not marred by these problems. Clark is blessed by good infra structures left behind by the Americans built when Clark was their largest foreign airbase.
Investors are well advised to obtain legal counseling as the first step of their exploration of investment opportunities in Clark Freeport. Clark Business and Investment Assistance is well experienced to offer this service to would-be investors – called locators. This outfit can also address tax concerns but more importantly helps investors navigate the tricky waters of finalizing a deal. Clark Pampanga is a fast growing city and businesses in Manila are making their move to either expand into or relocate to Clark Philippines.
---
If this article about Clark is useful to you,
please click here to contact us
to tell us what more you wish to know about this article or Clark Philippines, which can be something about Clark investment, about Clark resorts, about Clark Swimming and Leisure or simply general news about Clark.
---
Please send questions to
Editor@ClarkPhilippines.com
. Leave your name, email address, contact numbers and we will get back to you as soon as possible. Information received will not be disclosed.
---
Random
Search
Contact Clark Philippines
Politics & Opinion
Promote Your Business
Recent News & Press Releases
Flight Schedules
Diosdado Macapagal International Airport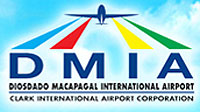 Check flight schedules to and from Clark Freeport
here
Exchange Rate
<!-Currency Converter widget - HTML code - fx-rate.net -->
   Philippine Peso Exchange Rate
<!-end of code-->
Clark Pampanga Weather
<!-Weather in Angeles City, Philippines on your site - HTML code - weatherforecastmap.com -- ><!-end of code-->