Here in the Philippines where dining options are still rather limited compared to other major cities in Asia, vegans and vegetarians have been less than happy with the selection of fine dining restaurants in Manila and Pampanga that serves good vegetarian food. In fact, even the best restaurants in Manila and Pampanga seem to treat vegetarian cuisine as an afterthought rather than an opportunity to flaunt their culinary skills. At this fine dining restaurant located in Clark, Pampanga which is a mere 60 minutes drive from Manila along the newly refurbished North Expressway, the vegetarian prix fixe menu is not only taken seriously, it is among the favorites of foodies visiting from Manila and other cities in Asia. Yats Restaurant and Wine Bar is generally considered the best restaurant in Clark Pampanga, and is fast gaining the reputation of being the best place to have vegetarian food in Manila, Subic, Angeles City Pampanga, Clark Philippines.
Beautifully appointed famous wine bar in Clark is frequently used for private meetings, corporate events and social functions. Located in Mimosa Leisure Estate at the heart of Clark Freeport Zone, this top rated bar is a highly recommended meeting destination in Pampanga, Philippines. Yats Magnum Room seats 20 guests and is the most luxurious cozy meeting facility near Manila.

This fine dining restaurant in Pampanga Philippines is highly recommended by food critics and frequent diners in Manila as a place to wine and dine in Angeles City Clark Freeport Zone. Although this resto bar is a famous fine dining restaurant with an award winning 2700-line restaurant wine list, Yats Restaurant is also a popular restaurant for family with children. Aside from French Mediterranean haute cuisine, this frequently visited restaurant also serves healthy food and the best vegetarian cuisines in the Philippines
Recent opinion survey of frequent travelers heading north towards Subic and Clark Pampanga revealed that the number one most frequently visited fine dining restaurant in Pampanga is Yats Restaurant & Wine Bar located in Clark Philippines. Reasons given include good food, excellent service, an elegant, cozy and upscale ambience, availability of exclusive private dining rooms, a nice garden for outdoor alfresco dining and cocktail parties. There are two very impressive wine cellars that contain some of the worldโ€™s finest wines and rare vintages. Yats Restaurant is already recognized as one of the top rated restaurants in the Philippines. It is frequently visited not only by local residents but also tourists arriving in the Philippines for a memorable dining experience.

Hong Kong-based Yats International built this restaurant in 2000 to provide a world-class cozy fine dining restaurant in Clark Pampanga, as well as business meeting facilities and venues for private dinners and social functions in Philippines Pampanga Angeles City Clark Freeport Zone. North Luzon Pampanga Angeles City Clark Philippines was selected for this restaurant because of safety, clean air, absence of traffic and proximity to Manila and Subic. Clark Pampanga is located near Manila and Subic. Diners from Manila, Tarlac, Bulacan and Subic can travel north along North Expressway and arrive in Clark Pampanga in about 70 minutes without having to go through city driving. This is one of the best restaurants in Clark Philippines, generally considered the best place to eat around Angeles City Pampanga and a good night out place also for residents and tourists spending time in Angeles City and Clark Pampanga.
Please visit this web site for more information about this fine dining restaurant in Clark, Pampanga, Philippines.
Manila dining guide lauds Yats Restaurant for its award winning wine list befitting a world class fine dining establishment, a restaurant that many consider to be the best place to eat in Clark.
Interesting enough, this upscale top rated restaurant in Clark Pampanga is also frequently visited by families with children. Visitors from Manila travel to Angeles City Pampanga Clark Philippines often dine at Yats Restaurant during a night out to enjoy its cozy ambience, delicious food, good service and fantastic selection of wine all at reasonable prices.
Where to eat in Clark Pampanga, good restaurants where children and kids can go? Listings of the finest and most frequently visited restaurants in Pampanga, Angeles City, Subic and Clark Freeport show that although Yats Restaurant is a world class fine dining resto bar, this top rated restaurant located inside Mimosa Golf Estate near the golf course and casino of Clark is a popular place to eat and dine out for families with kids. This popular restaurant in Clark is very child friendly.
Getting to this fine dining restaurant of Angeles City Clark Freeport Zone Pampanga Philippines

How to get to this fine-dining restaurant in Clark Philippines? Once you get to Clark Freeport, go straight until you hit Mimosa. After you enter Mimosa, stay on the left on Mimosa Drive, go past the Holiday Inn and Yats Restaurant (green top, independent 1-storey structure) is on your left. Just past the Yats Restaurant is the London Pub.
Highly recommended fine dining restaurant in Manila for special occasion is Yats Restaurant & Wine Lounge located in the famous Mimosa Leisure Estate in Clark Pampanga. Situated near this popular restaurant in Clark is the Mimosa Golf Course as well as the Mimosa Clark Casino. This top rated restaurant near Angeles City Pampanga in Clark Philippines is frequently used for private parties and corporate functions such as board meetings and other gatherings.
Manila residents and tourists look for a good restaurant in Clark to wine and dine, relax and unwind after a game of golf or a long day of work or business in Pampanga. Top rated and most frequently visited restaurant in Clark is Yats Restaurant and Wine Lounge. Even families with children choose to eat at this restaurant because of its child friendly facilities, good service and excellent food.
Yats Restaurant and Wine Bar
Mimosa Drive past Holiday Inn, Mimosa Leisure Estate,
Clark Freeport Zone, Pampanga, Philippines 2023
(045) 599-5600 0922-870-5194 0917-520-4401 Pedro or Rechel

Facebook
http://www.facebook.com/#!/yats.wine
Besides good restaurants to wine and dine near Manila, Subic or in Angeles City Pampanga, Clark Philippines, those requiring assistance for hotel and resort bookings in Clark, Pampanga, Philippines may log on to http://www.HotelClarkPhilippines.com for more information and reservations.
Clark Pampanga is not only frequently visited for its good restaurants and fine dining establishments, it is also a highly recommended wedding destination especially for couples looking for outdoor garden reception venues and beach weddings. For assistance and information on wedding venues and how to organize a wedding reception, log on to http://www.PhilippinesWeddingVenue.com
Those visitors who plan to relax and unwind in Angeles City, Subic, Pampanga, Clark Philippines might make an effort to book a room at the famous beach and lake resort Clearwater Resort & Country Club. This famous hotel in Clark Pampanga is frequently visited by families with children looking for a good place in Clark to see, a good holiday destination for the family to relax and unwind in the beautiful outdoor facilities. For more information, log on to
www.ClearwaterPhilippines.com
---
If this article about Clark is useful to you,
please click here to contact us
to tell us what more you wish to know about this article or Clark Philippines, which can be something about Clark investment, about Clark resorts, about Clark Swimming and Leisure or simply general news about Clark.
---
Please send questions to
Editor@ClarkPhilippines.com
. Leave your name, email address, contact numbers and we will get back to you as soon as possible. Information received will not be disclosed.
---
Random
Search
Contact Clark Philippines
Politics & Opinion
Promote Your Business
Recent News & Press Releases
Flight Schedules
Diosdado Macapagal International Airport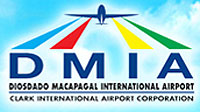 Check flight schedules to and from Clark Freeport
here
Exchange Rate
<!-Currency Converter widget - HTML code - fx-rate.net -->
   Philippine Peso Exchange Rate
<!-end of code-->
Clark Pampanga Weather
<!-Weather in Angeles City, Philippines on your site - HTML code - weatherforecastmap.com -- ><!-end of code-->